Roach Exterminator Near Winston-Salem, NC
Pest control near Winston-Salem, NC. Cockroaches can be a very serious pest problem in the area near Winston-Salem, NC. German roaches multiply extremely fast if not taken care of, so you can have a roach infestation in no time. Winston-Salem is a city with a big cockroach problem. Call Go-Forth before your little pest problem becomes a big bug infestation.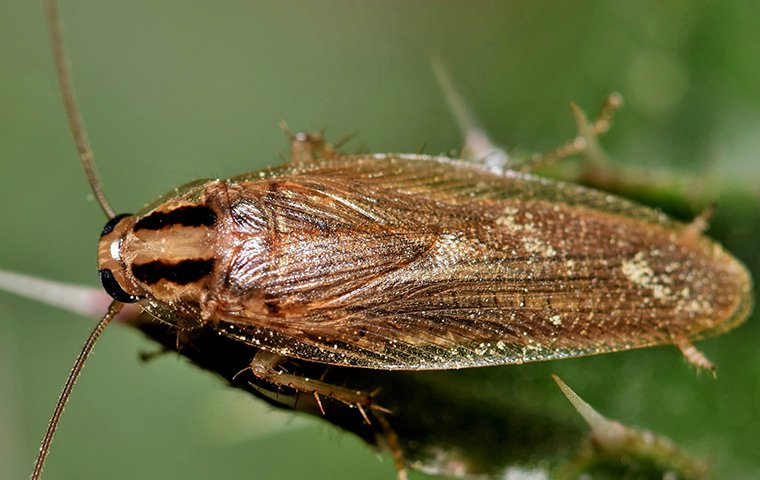 Pest Control Near You
We service all towns near Winston-Salem such as Clemmons, Lewisville, Kernersville, Walkertown, Union Cross, Rural Hall, Bethania, Pfafftown, Oak Crest, and Guthrie. Go-Forth Pest Control of Winston-Salem has decades of experience dealing with cockroach infestations both big and small, we have perfected several roach treatments, plus we use pet and kid-safe products.
Wherever you might be, we will come to you and provide the pest control services that you need. We guarantee that you will not regret availing our services because what we offer is incomparable which you cannot find from others. Whether you are in Winston-Salem or nearby areas, don't worry because we can serve you even on the same day!
We Do Several Sessions For Roach Extermination
When it comes to roach extermination, a one-time session will not work most of the time. Roaches are a very tough pest to get rid of. Because of this we have to spray several times to exterminate them effectively. Cockroaches are household and industrial pests that should not be allowed in at all costs. They find their way in, multiply as quickly as possible, and set up themselves in every part of the building. The best way to get rid of cockroaches is by getting professional help.
At Go-Forth Pest Control of Winston Salem, we provide professional cockroach control services. Our roach control program is aimed at complete eradication and proofing against further infestation. The nature of cockroaches requires an error-proof plan of eradication. Our experienced roach exterminators destroy the roaches and their eggs. We also provide support services to prevent further infestation.
How We Get Rid Of Cockroaches
Having cockroaches at home is creepy and at the same time can be a disappointment, especially if you have visitors. Seeing those pests run around is bothersome. Go-Forth is here to get rid of them on your behalf. Our company is an expert when pest control is the matter. We know how to eliminate cockroaches, insects, bugs, and pests that keep on lurking around your Winston-Salem home. We work meticulously to ensure that everything will be gone and those roaches will not come back to cause more damages in the future.
Whether the infestation of cockroaches is just starting or is already at its worst, you don't have to worry because we know how to control them and get rid of them once and for all. We use the right treatments that are effective in eradicating roaches. We assure you that your safety is always our priority, that's why we only use safe methods. Here with Go-Forth, you can never go wrong when pest control is the subject as we have extensive experiences in the field and only highly trained, certified, and licensed exterminators are allowed to perform pest control services. Don't let those cockroaches bother your home and cause illnesses. Go-Forth will take care of them for you!
Cockroach Company Near Me
Go-Forth, a local cockroach control company near you in Winston-Salem, offers exceptional and reliable pest control services which can get rid of cockroaches, insects, pests, and bugs. Our customers in local areas don't have to worry because you can also receive our services. Call us today!
Other Pest Control Services For Winston-Salem, NC