Rodent Exterminator Service In Winston-Salem, NC
One of the most common mammals in America is also one of Winston-Salem's most common house pests, mice! If you're having problems with mice or rats don't forget to call us, because rodents can bring all types of diseases to your home and pets.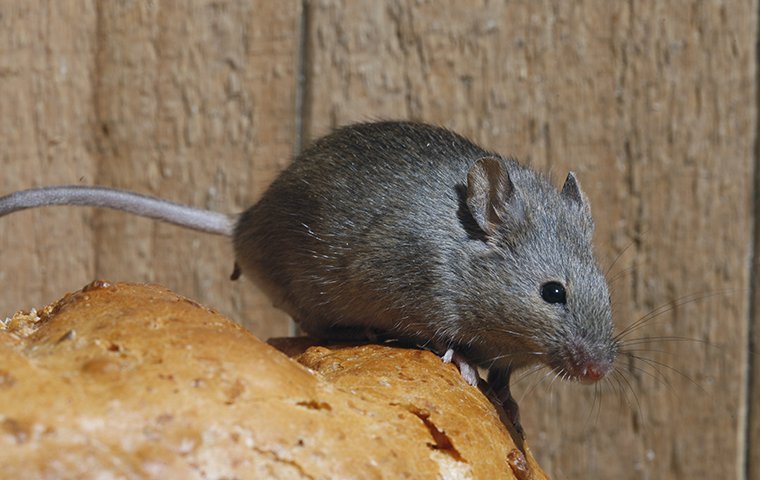 Rodent Facts
Nearly 21 million homes in the United States have problems this small rodent during the winter months when mice seek shelter and food indoors. Their small, light gray or brown furred body generally characterizes the average mouse. They have small, circular, black eyes and large ears on a small head. Although they are seen during the daylight hours, mice prefer the night when they can crawl, jump, and nibble to their heart's content.
Mice tend to nest indoors in isolated, dark areas. They create nests anywhere there is a hollow space. The most common nesting sites are in walls, garages, crawlspaces, basements, or under large appliances. Once nested, a female mouse can rapidly reproduce, giving birth to an average of six mice every three weeks. Mice survive off of seeds, grains, insects, plants, or any food lying around. They have excellent hearing and smelling senses that help make up for their poor lack of vision.
Rodents love the dirt, that's why they will go where filth is present like trash cans. They find food sources everywhere. They will feed on anything, like leftover food and liquids that people leave. Rodents are big problems not only to residential properties, but commercial establishments are also suffering from these pests. Thousands of dollars are spent on dealing with rats alone, what more if insects, bugs, and other pests also attack.
A professional will seek out all possible entry points for mice and eliminate them. They will also stop an infestation before it gets out of control. Give Go-Forth Pest Control of Winston-Salem a call today to get rid of your rodent problems for good.
How We Get Rid Of Rodents
Letting rodents infest your home is a big headache as they can cause damages and illnesses at the same time. To prevent them from coming back, Go-Forth is what you need. As your pest control company for decades, we know what to do when rodents are around. We don't only get rid of rodents, we can also eliminate insects, bugs, and other pests. With our expertise in the field, we can drive away those pests successfully.
Our exterminator will come to your property and inspect the area to find the possible places rodents are hiding. Once we know their whereabouts, we will immediately create a plan that we know is effective in eliminating rodents. Our company guarantees that the treatments we use for controlling rodents are safe for everyone and for the environment to avoid accidents from occurring. We make sure that your home will become pest-free afterward. Whenever you need help in eliminating rodents, insects, pests, or bugs, Go-Forth is what you need, and you are good to go!
Rodent Company Near Me
Go-Forth is a local rodent control company near you in Winston-Salem. We offer high-quality pest control services at affordable prices. You can expect that local areas are also served. Call us today!
Other Pest Control Services For Winston-Salem, NC