Pest Control In Woodleaf, NC
Woodleaf, NC, is a beautiful town filled with lovely landscapes and friendly people. With a long history of crop production, our town is known for the annual Woodleaf Tomato Festival every August. However, nothing puts a damper on a festival quite like pest activity, and unfortunately, pests are present all year long here in Woodleaf. If you own a home or business in the area, you are susceptible to pest infestation, and if you want to protect yourself, the best thing to do is get in touch with your local pest experts. That's where we come in.
Welcome to Go-Forth Pest Control. We are a 3rd generation, family-owned and operated company that has been in the pest control industry for more than 50 years. Since 1959, we've been providing residential and commercial pest solutions to properties throughout Woodleaf and the surrounding areas. If you're in need of quality Rowan County pest control, you've come to the right place. Our team of experts works hard to deliver the very best pest solutions around, so reach out to us today and we'll get started.
Residential Pest Control In Woodleaf, NC
Your Woodleaf home is no place for pest activity, but household infestation is an ongoing problem that local homeowners should be prepared for. The most effective way to protect your home and your loved ones from pest infestation is to get ongoing services from the pest professionals.
Here at Go-Forth Pest Control, we deliver residential pest solutions that Woodleaf homeowners can feel good about. We offer nine service plans to meet your needs:
My Elite (Total coverage and customized service)
My Elite Plus (My Elite plus additional benefits)
Botanical Essentials (Green methods of pest reduction)
The Basic (Most popular service plan)
Monthly Pest Control
Bi-monthly Pest Control
Premium Lawn Services
Commercial Pest Control
Termite Control (Accredited WDIR termite inspectors)
Whatever pest pressure you're up against, we've got your back. Our team has more than 50 years of pest control experience, meaning we have the extensive knowledge and expertise to get the job done right. Call today to learn more.
How You May Be Underestimating Fleas In Woodleaf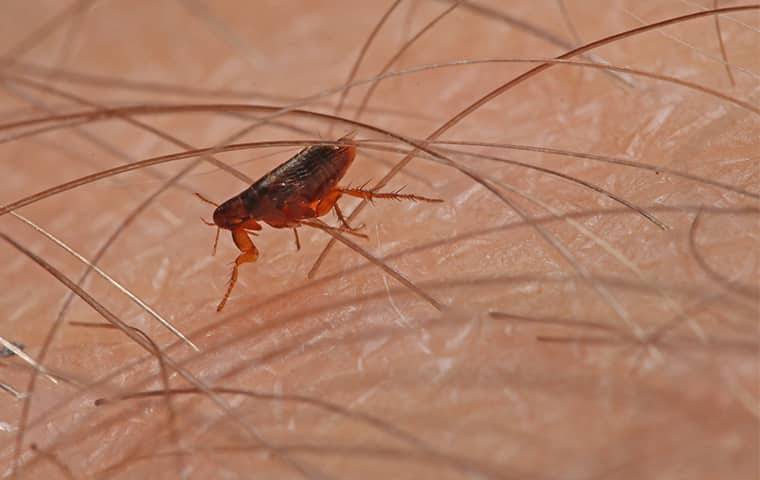 Fleas are small pests, so many people don't think they're that big of a threat. However, these parasitic pests aren't harmless. In fact, you may be underestimating fleas in Woodleaf. Fleas feed on the blood of mammals and birds, their preference being furry or hairy hosts that they can easily latch onto. As vector pests, fleas can transmit a variety of diseases to their hosts. Some of these conditions can be very serious, like Lyme disease, tularemia, and ehrlichiosis, just to name a few.
To effectively protect yourself and the ones you love from these health conditions, it's important to minimize your exposure to fleas. This can be extremely hard to do on your own, but the good news is that we're here to help. The team at Go-Forth Pest Control offers comprehensive flea control services that bring you year-round coverage from these parasites and the consequences that come with them. Reach out to us today to learn more about our flea services and how your Woodleaf property can benefit from our help.
A Complete Silverfish Prevention Guide For Woodleaf Property Owners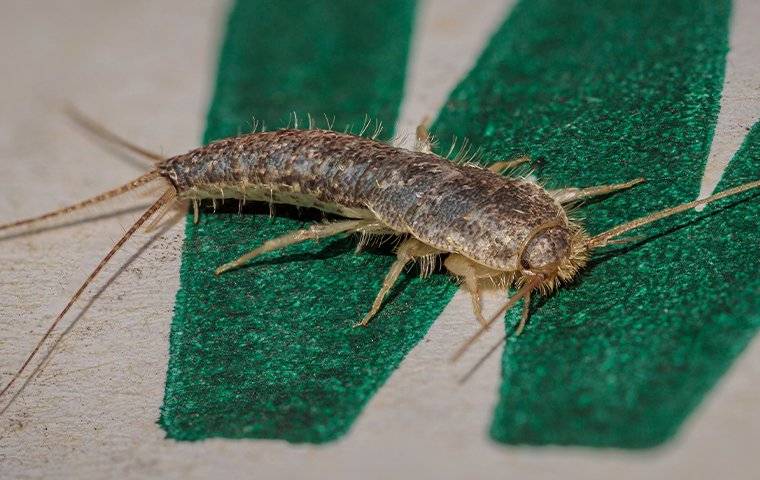 Silverfish are nuisance pests that can cause damage personal belongings around your home or business. If you're wondering what you can do to make your property less attractive to silverfish, there are a variety of prevention tips you can try.
Since silverfish are so dependent on high humidity for their survival, one of the best things you can do is eliminate excess moisture around your property. Also, solving storage and cleanliness issues can help lessen conducive conditions. Here's a complete silverfish prevention guide for Woodleaf property owners:
Check packages and cardboard boxes before bringing them inside.
Install a dehumidifier and maintain proper ventilation.
Reduce clutter and vacuum book bindings.
Repair leaky fixtures such as faucets and pipes.
Seal off cracks, crevices, and entry points.
Store linens and other fabrics in sealed containers.
In addition to these prevention methods, there are a variety of silverfish repellents out there, but they're not always effective. To get the thorough protection you deserve, it's best to reach out to the pest professionals. Get in touch with Go-Forth Pest Control for all your silverfish control needs; we've got your back.
Commercial Pest Control In Woodleaf, NC
Go-Forth Pest Control offers reliable commercial pest solutions to a broad range of facilities and businesses. We deal with a long list of common area intruders, some of which include termites, mosquitoes, bed bugs, fleas, hornets, wasps, and ants. We treat both the interior and the exterior of the facility, catering to your circumstances and specific pest pressures. Some of the properties we service include HOA and property management, nursing homes, offices, and industrial complexes. Reach out today to request your service quote and we'll get the ball rolling.