Professional Pest Solutions In Accomac, VA
A small town on the Eastern Shore, Accomac, VA, may best be described as a trip back in time. Many of its historical buildings date back to the 1700s, and you can find a Revolutionary War cannon just outside the courthouse. And just like they were in the Revolutionary War days, pests are still an issue in Accomac.
Accomac's location and climate can make it a hotbed for pests. That is why finding reliable pest control in Accomack County is so important. At Go-Forth Pest Control, we understand the pest pressures you may face living in Accomac and have the tools and expertise to protect your home.
Home Pest Control In Accomac, VA
For anyone interested in old architecture, Accomac is the place for you. Historic homes can be beautiful, but many Accomac homes are from the Colonial or Victorian period, which makes home pest control even more critical. Not only are you protecting the place you and your family live, but you're also protecting a piece of history.
Given the age and different styles of construction that we see in Accomac, ranging from 1700s Colonial to new builds, pest control cannot be done with a one size fits all approach. That is why we offer a variety of home pest control plans that can meet a wide range of needs and cover many different pests.
All of our plans include coverage against common pests, including:
Ants
Spiders
Mice
Rats
Crickets
Most other crawling insects
If you have an older home with more in-depth pest control needs, our more advanced plans include other pests like stinging insects, beetles, flies, etc. We also offer termite control to protect your home from these destructive pests.
How To Tell If Your Accomac Property Has Termites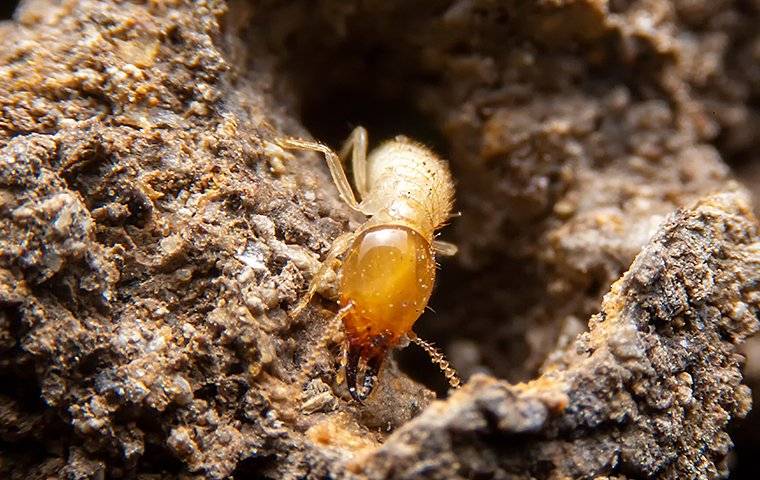 Termites have earned the nickname "the silent destroyers" for their ability to cause large amounts of damage without being detected. This damage costs homeowners almost $5 billion a year across the United States.
Being alert to the signs of a termite infestation can help you catch it early, preventing the damage from spreading and costing you more money.
These signs can include:
The presence of swarmers or discarded wings around your property, usually found near windowsills or doorways
Mud tubes on the exterior of your home
Wood that is warped, blistered, or sounds hollow when it is tapped
Paint that is uneven or bubbling
Frass, which looks like sawdust but is termite excrement. It is usually found near holes in wood
While being alert to signs of an infestation can help you prevent it from spreading, termite prevention is even better.
Termite control from Go-Forth Pest Control is the best option for keeping your home protected from termites. Our inspection will determine if you have any active termites on your property and what the best treatment option is. We will also use preventative techniques, including the Sentricon® system, to protect our home and wallet from these destructive pests.
A Practical Guide To Ant Prevention For Accomac Homeowners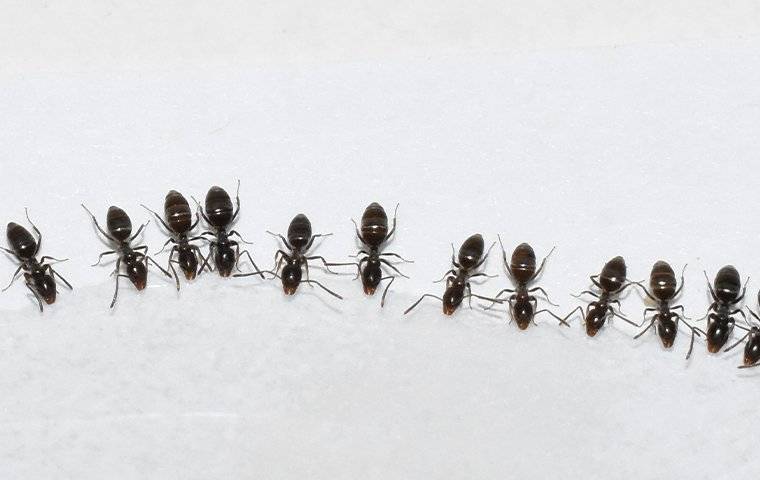 Like most people that live in the South, you have probably just accepted that ants are part of life. You avoid piles while playing in the park, see them in cracks in the sidewalk, and sometimes they even make it into your home.
Ants in Accomac can range from nuisance pests like the odorous house ant to dangerous ones like fire ants. Whether they are harmful or just annoying, you don't want them around.
Here are some practical steps you can take to help prevent ants around your Accomac home:
Keep food in sealed bags or containers
Wipe up spills immediately
Don't let crumbs sit out on tables or counters
Eliminate access by sealing cracks in your home, repairing torn screens, and replacing loose or broken mortar
Keep your trees and shrubs trimmed and away from your home
Contact us today if you are dealing with an active ant infestation or want to make sure you are doing everything you can to keep these pests out. Our ant control plans will keep your home free from these pests and let you enjoy your backyard, home, and kitchen without worry.
Commercial Pest Control In Accomac, VA
A pest infestation can destroy the reputation of your business, drive away customers, ruin your inventory, damage your building, and put the health and safety of everyone around at risk. Keeping your business protected from pests should be considered crucial to keeping operations running, such as paying the utilities and making sure your employees are properly scheduled.
All our commercial pest control plans are tailored to meet the exact needs of your business and the standards of your industry. We always start with a thorough inspection of your entire property. Using that information, we can customize a plan that will keep your property pest-free and give you one more minor issue to worry about when it comes to the operation of your business.