Pest Control In Alexandria City, Virginia
Located on the Potomac River and known for its vibrant Old Town area, Alexandria City is a peaceful, historical city that hosts many residents looking to start families, retire, or young professionals enjoying their day-to-day life. The area is also famous for small businesses, and numerous tourists visit each year, enjoying the greater Washington, D.C. metro area. Unfortunately, pests are also likely to see your Alexandria City home or business, something that can cause significant issues.
The only answer to pest infestations in Alexandria City is professional Alexandria City pest control – this is where we at Go-Forth Pest Control step in. We aim to provide you with the most efficient and stress-free pest control in the Alexandria City area. With over 50 years of experience, we think we're pretty good at keeping area homes and businesses protected from pests and are satisfied with their pest control experience.
To learn more or to request a free quote, contact us today.
Residential Pest Control In Alexandria City
Alexandria City has some of the most beautiful and sought-after homes in the country, as many residents know. However, pest infestations in your Alexandria City home can seriously damage your enjoyment of the area and your daily life. Our residential pest control professionals at Go-Forth Pest Control strive to stop pests from ever getting into your home and causing these major issues. We offer several different pest protection plans to choose from and work with you closely to ensure we meet your every pest control need.
With our help, you can benefit from expert service, knowledgeable pest control treatments, and guaranteed pest protection for your Alexandria City home. Contact us today for more information or to request a free quote.
How To Spot And Prevent Bed Bug Infestations In Alexandria City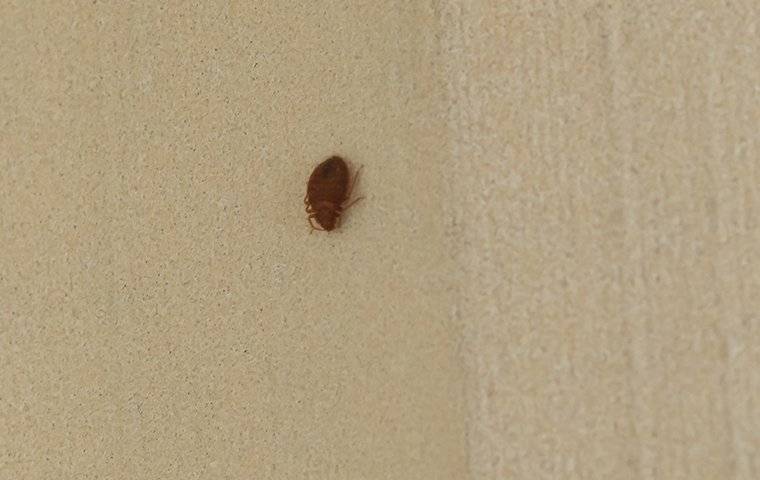 Bed bug infestations often start unnoticed and can be hard to detect unless you have a large number of this insect running around in your home. To prevent widespread bed bug infestations in Alexandria City, look out for the following early warning signs of this pest:
Itchy bumps that are red, swollen, and zig-zag in a pattern can indicate bed bugs are biting you overnight.
Reddish or rust-colored staining on beds, walls, and furniture suggests that bed bugs feed on you, even if you don't see them.
A general unpleasant or musty odor can accompany bed bug infestations, especially in areas like sleeping quarters where they are highly concentrated.
Bed bugs are dark in color and approximately the same shape and size as an apple seed. Keep an eye out for this pest around the corners of beds, seams of furniture, and cracks of walls.
If you notice any of these signs in your Alexandria City home, it's time to reach out to us at Go-Forth Pest Control for assistance exterminating this troublesome pest.
Why Can't I Get These Cockroaches Out Of My Alexandria City Home?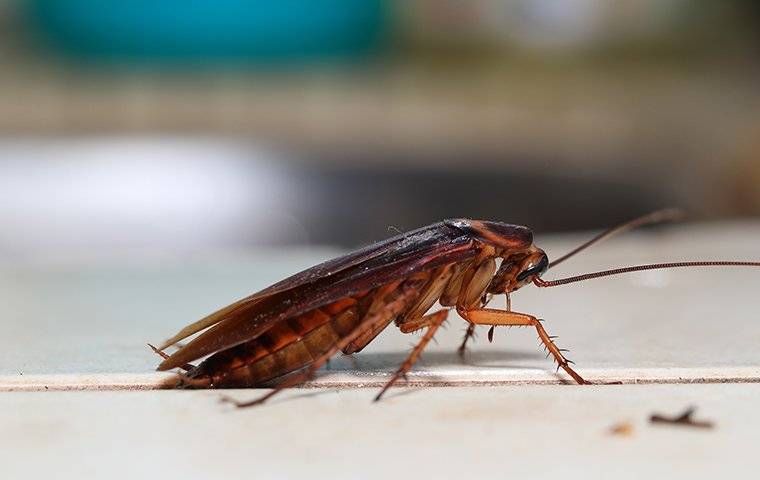 Cockroaches are one of the most invasive pests that you can deal with in your Alexandria City home. They are hardy, able to survive extreme temperatures and long times without food, and are very skilled at hiding out in your home. Plus, most DIY cockroach control methods and store-bought products may not be that effective on this pest – many cockroaches have evolved to be impervious to over-the-counter control products.
In addition to implementing cockroach prevention strategies such as sealing cracks around your home's foundation, doors, and windows, and trash tightly, you should use trash cans with lids and store leftover food properly. You should contact our pest control professionals at Go-Forth Pest Control for more help.
Only our experts will be able to identify your primary cockroach problem areas and provide you with tailored treatments that eliminate this unhygienic and nuisance pest. Request a free service quote today.
Commercial Pest Control In Alexandria City
Keeping your Alexandria City business safe from pests is essential to your business running smoothly and maintaining your reputation in the community. After all, a pest sighting on your property is very hard to live down. At Go-Forth Pest Control, we consider your every pest concern and property need, which allows us to tailor our commercial pest control treatment plans to address your pest issues efficiently and quickly.
Our extermination specialists are highly skilled and partner with you to form long-term relationships that enable us to keep your commercial property protected as effectively as possible year-round. The experience will be friendly and stress-free, putting all of your worries to rest.
So, instead of waiting for a pest infestation to occur, reach out to us at Go-Forth Pest Control today to request a free quote and start protecting your property from all types of pests.