Bed Bug Exterminator In Apex, NC
Have you spotted a bed bug or think you may have bed bugs in your home? Go-Forth Pest Control of Raleigh can now help in the Apex area to exterminate your problem. Bed bugs disrupt your sleep and make you uncomfortable in your own home.
We have been in business since 1959 and know how to handle a bed bug problem. We will make sure the bed bugs are taken care of and give you some peace of mind so you can get back to sleep. Bed bugs need to be handled by a professional because of how fast they reproduce. There will be a series of treatments done to your home to make sure the bed bugs are gone for good. Give us a call today or click to get a free quote on your bed bug control now.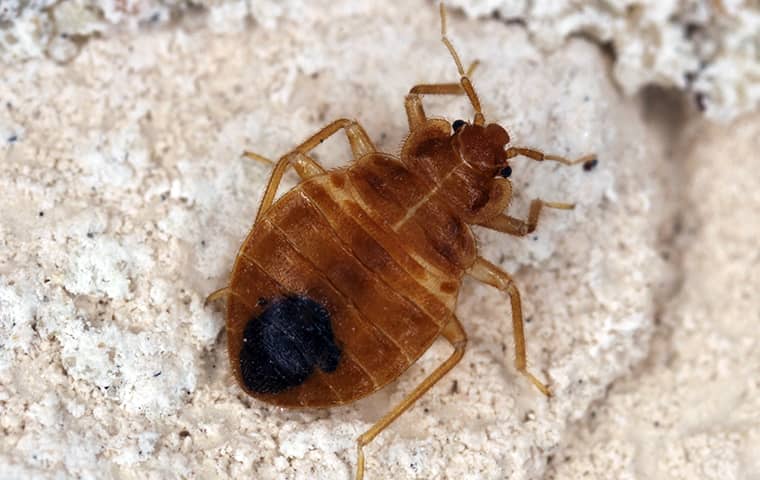 Bed Bug Facts
Bed bugs love to travel into your home if you've been on vacation or stayed in a hotel. Make sure when you return to check your luggage and clothes before unpacking.
These pests love to hide in the crevices of your mattress, but they have also been found in other places. They have been found in furniture, on walls, and on bedside tables.
They only come out during the night to feed and love to target exposed skin like the neck, arms, and hands. An infestation can get out of control fast because of their quick rate of reproduction.
Our customers have left some great reviews for the Raleigh area. Check them out and see if Go-Forth can help with your bed bug control in Apex now.
Bed Bug Exterminator Services
It may sound amusing to some if we told you that you should get a professional bed bug exterminator to get rid of this pest. You also may wonder why you should spend so much on these pests, after all you didn't ask them to invade your home! But if you choose to attempt eliminating them on your own, you may think that you have removed all the bugs when you actually have missed the eggs which will stick to your bed or are hidden in places you can't reach or see. There are many cracks and crevices in your walls, furniture, etc. for them to hide. Whatever methods you use, it is impossible to get rid of all of them unless you contact professional bed bug exterminator service.
Benefits Of Hiring A Professional Exterminator
The professional bed bug exterminators have access to special chemicals which can be used to get rid of these pests completely. These pesticides can easily destroy whole colonies of bed bugs in one application. Moreover, there is equipment such as baits, traps, and dust applicators that can be used to kill them efficiently anywhere in your home. They also have fogging equipment which can be procured only by these professionals.
Professional bed bug exterminator services are equipped to handle the methods which are used for killing bed bugs. These pesticides may be harmful and need to be handled carefully. They have the knowledge to use them. They also possess the experience to hunt down these pests from various places that they use to hide. This expertise is very much needed if you want to completely get rid of bed bugs.
Another major advantage is that they can handle the cleaning of the dead bugs efficiently. There may also be other pests which will be dead along with the bugs when you apply the fumigation and other methods. They know how to dispose of these pests in the best possible manner so that they won't return to your home. They are also able to give you valuable advice on how to prevent the return of these pests. The advantages of hiring a professional are many.
Apart from the bed bug nuisance, you don't have to worry about the health of the family as these people use the chemicals in the most efficient manner that they won't affect the health of anyone in the house even after they have left.
Other Pest Control Services For Apex, NC