A Great Way To Protect Your Raleigh, NC Healthcare Facility From Dangerous Pests
January 14, 2021
Sometimes, the places we need to be cleanest are the first ones that fall to pest infestations. For healthcare facilities, which have legal and ethical obligations to their patients, a pest infestation can be a damaging health hazard. That's why hospitals and physicians' offices need to partner with local pest professionals to protect their business and the general population.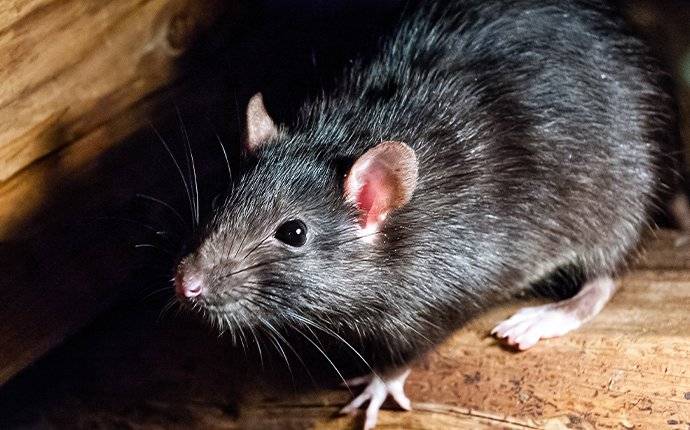 Pests That Invade Healthcare Properties
We tend to think of pests as nuisances that are mostly a problem for dirty properties. In reality, they will target any property that provides them with food, water, and shelter. As gathering spaces and treatment centers, healthcare facilities generate a whole lot of human activity and waste that attracts pests. Here are just a handful of the common ones to plague hospitals:
Rodents: There is no property that mice and rats won't invade to get their needs met. As carriers of disease, rodents are some of the most dangerous pests to have around already sick or vulnerable people.
Cockroaches: Another pest that scavenges for scraps and hides within the voids of walls and ventilation systems, cockroaches also pose health risks thanks to the germs and dander they carry.
Bed Bugs: Every healthcare facility has ample bedding and furniture, making them a perfect target for hitchhiking bed bugs.
The Problems These Pests Cause
No matter what kind of pest is infesting a treatment facility, they can spell doom for business and damage the public's faith in a medical institution. Aside from the optics and bottom line, pests contribute to all of the following problems:
Disease: The most serious threat pests cause for a healthcare professional is the direct transmission of viruses and bacteria to vulnerable patients.
Damage: Pests will damage crucial electrical systems, plumbing, and other property as they burrow and nest in the voids of a structure.
Proliferation: All the problems these pests cause are only made worse as their population has time to grow. Unfortunately, most pests don't need much time to breed in the dozens or hundreds.
Certainty Comes From Professionals
The problems of pests in a space for healing couldn't be more dire, which is why every healthcare facility has a responsibility to make pest control a top priority. That's why smart doctors and administrators turn to pest professionals, who ensure that your property is protected from all kinds of damaging and harmful pests. Not only can pest experts quickly clamp down on a pest population, before it has time to cause serious repercussions, they can also help make sure that infestations never occur in the first place. With so many other things to have to worry about when it comes to running a healthcare facility, it's important to leave this job to people who are trained in how to properly keep up on pest prevention. From routine inspections and proven, safe treatments that keep pests away, partnering with professionals is the surest way to keep your business and your patients safe.
Let's Get Started Today
Lucky for you, there's a sterling resource for pest prevention with a proven track record of helping healthcare facilities ward off pest problems. At Go-Forth Pest Control, we understand just how important it is for healthcare professionals to not have to worry about pest infestations. Let us take care of the hassle, so you can focus on saving lives. We'll get started right away on a thorough inspection of your property, documenting all problem areas, or any signs of pest activity. We'll not only fix those problems right away, but we'll also be a partner for future control. We'll check back frequently and make sure that the crucial tasks of protecting the public never fall to the wayside. Contact Go-Forth Pest Control today to get started.
Keep your employees, patients, and business healthy with Go-Forth Pest Control.
Previous
Next