Fleas In Your Virginia Beach Home Can Be A Bigger Problem Than You Think
July 30, 2023
If your property in Virginia Beach has fleas taking over, Go-Forth Pest Control is here to help. When it comes to pest control in Virginia Beach, we've got your needs covered. We're the local company you can count on to make your property flea-free again.
While fleas might not seem like a significant problem, they can be worse than you'd initially expect. It's important to call on us for the fast and effective flea control services you need for property in Virginia Beach.
Let's look into what a flea infestation looks like, what problems it could potentially cause, and how you can get rid of them for good with professional help from Go-Forth Pest Control.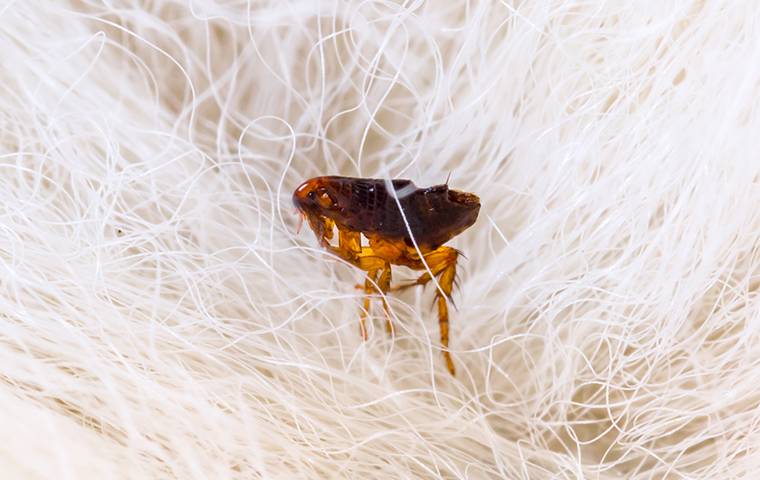 How To Tell If It's Fleas In Your Home
If you have fleas in your Virginia Beach home, you'll know by seeing some telltale signs they typically present. Take a look at this list of some common signs you'll see if you have a flea issue around your home:
Live fleas
Pets scratching and grooming themselves excessively
Pets losing fur
Flea bites on humans or animals
Flea feces (small, dark specks) on fabric, carpets, or bedding

If you see any of these signs, you could be dealing with a flea infestation in Virginia Beach. We're here to stop the infestation from getting any worse and clear it up completely.
We're here to help restore your property to a flea-free place. Reach out to Go-Forth Pest Control to schedule your appointment for our Virginia Beach flea control services.
Fleas In The Home Are A Health Hazard
Unfortunately, fleas in Virginia Beach can present health hazards to you and your loved ones, including your pets. Let's look at the following health issues that can result from a flea infestation.
Bites
Disease transmission
Murine typhus
Tungiasis
Tularemia
Bartonellosis
Anemia and tapeworms (in pets)
It's always better to be safe and take action than to worry about flea bites and the potential health concerns that come with them. Protect yourself and your loved ones from fleas, including your furry friends, by contacting Go-Forth Pest Control to schedule an appointment today.
The Many Ways Fleas Can Find Their Way Into Your Home
Fleas can get into your home easily due to their small size. They're opportunistic little pests that can walk or jump into your home through any available means.
Open windows and doors are inviting to fleas. They'll also take advantage of cracks, gaps, and holes around your property. If there are gaps under doors or poorly fitted window screens, they'll use them to access your property as well.
In addition, if they latch onto your pets, they'll hitchhike inside and make themselves at home.
Call The Pros To Completely Eliminate The Fleas In Your Home
When you need flea control in Virginia Beach, there's no better company to call than our local small business here at Go-Forth Pest Control. We treat your property as if it were our own, prioritizing the health and safety of your loved ones every step of the way. With safe and effective treatments, we make dealing with fleas a thing of the past.
Get rid of fleas with our professional help as soon as you notice you have an issue. Don't rely on DIY methods that produce ineffective results! Take care of the issue in its entirety by working with our reliable experts. Our highly-trained technicians will provide the thorough and dependable results you seek.
Give us a call today for help with fleas and to learn more about our residential and commercial pest control services in Virginia Beach. We look forward to keeping you and your loved ones safe by returning your property to its flea-free state.
Previous
Next