Virginia Beach Property Manager's Guide To Hassle-Free Pest Control
July 29, 2022
A pest problem is one of the worst things that can happen to any property owner. Alongside the hit to one's reputation, many pests pose significant health and safety hazards. Although there's a large spectrum of potential pests, proper pest control doesn't have to be the overwhelming hassle it seems to be on the surface. Whether you're worried about a pest problem on your property or just want to protect yourself from the possibility, the experts at Go-Forth Pest Control have got your back with this handy guide to pest control in Virginia Beach. Read on to learn the essentials of commercial pest control, including some of the problems you'll be avoiding when you reach out for professional commercial pest control near you.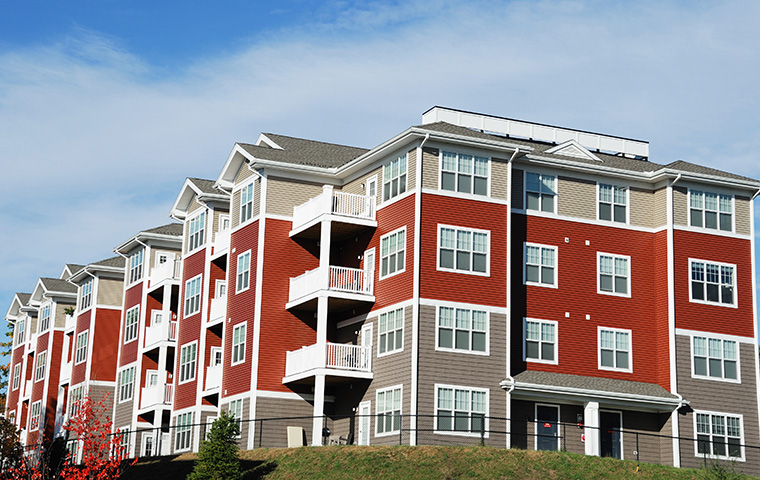 Why Is Commercial Pest Control Important For Apartment Buildings
No matter what type of property you own, commercial pest control is important – but it's essential for apartment buildings. Pests can damage property, infest food, spread disease, and destroy your reputation as well as your clients' peace of mind. Your tenants are counting on you to provide a clean and healthy living space. It can be tempting to leave the rigors of pest control to the people living there, but the hit to your reputation will inevitably invalidate any costs saved. Plus, commercial pest control doesn't have to be an expensive hassle. All it takes is the right treatment plan.
What Pests Does Commercial Pest Control Treat For?
The commercial pest control services offered by Go-Forth Pest Control cover a wide variety of potential pests. There are plenty of pests looking to take over your property, so it's important to be thorough. Here are a few of the most common culprits that our trained technicians will treat:
Roaches
Rodents
Termites
Ants
Bed bugs
Flies
Fleas
Ticks
There are other pests to look out for, and an inspection will root them out if they're present. Any pest can introduce a great deal of health and safety hazards to your property, so it's important to treat the premises thoroughly.
The Problems Pests Can Cause In Multi-Family Dwellings
Residential and commercial pest control are essential to avoiding the many problems pests can cause. Most pests are extremely efficient vectors for disease. Some also trigger allergies. These problems are only exacerbated in multi-family dwellings. The more people there are in a space, the more likely it is for disease to spread. Parasitic pests can find hosts more easily as well. On top of these issues, more people experiencing pest problems on your property means word of mouth travels faster and farther. Don't let the health and happiness of your tenants go downhill, and don't let a pest problem put a dent in your reputation. Contact the professionals for complete protection at affordable rates.
Complete Pest Control Services For Apartment Buildings
Whether you're currently dealing with an infestation or just want to protect yourself from the possibility, pest control services for commercial properties are an essential step to take. You'll secure a safe, clean living space for your clients as well as bolster your professional reputation. If you're ready to take your business to the next level, reach out to Go-Forth Pest Control for quality commercial pest control that's fast, effective, and affordable. Our team of trained technicians knows everything there is to know about the pests threatening properties in Virginia Beach. That time-tested expertise is only a phone call away, so don't delay. Partner with Go-Forth Pest Control and keep your property pest-free for good.
Previous
Next