Quality Pest Control Solutions Browns Summit, NC
When you own a home or business in Browns Summit, it can be tempting to try and take care of pest problems yourself. Unfortunately, that's when the real problems begin. A failure to eradicate pest problems immediately can expose your home or business to the devastating effects of a long-term pest infestation.
Fortunately for your home or business, Go-Forth Pest Control offers a variety of benefits to all of our Browns Summit area customers, along with a proven track record:
A+ rating from the Better Business Bureau
4.8+ stars on Facebook and Google reviews
Experienced, award-winning service technicians
A 100% pest-free guarantee
Free inspections for all of our services
Over 60 years of industry and area experience
Call us today to schedule your free, no-obligation inspection with one of our residential or commercial pest control experts.
Home Pest Control In Browns Summit, NC
When you own a home in Browns Summit, pests can threaten everything that matters most to you. While termites can do expensive damage to your home, over time, rodents, roaches, ants, and more can threaten your family's health and safety.
With all of that on the line, don't put your trust in anything besides a pest-free guarantee backed by decades of pest control experience. Our highly trained residential pest control experts will inspect your property for any current pest problems or conducive conditions, and then we will create a customizable plan to match your needs and budget. Give us a call today to schedule your free inspection on your Browns Summit home.
All The Ways To Control Ants In Browns Summit, NC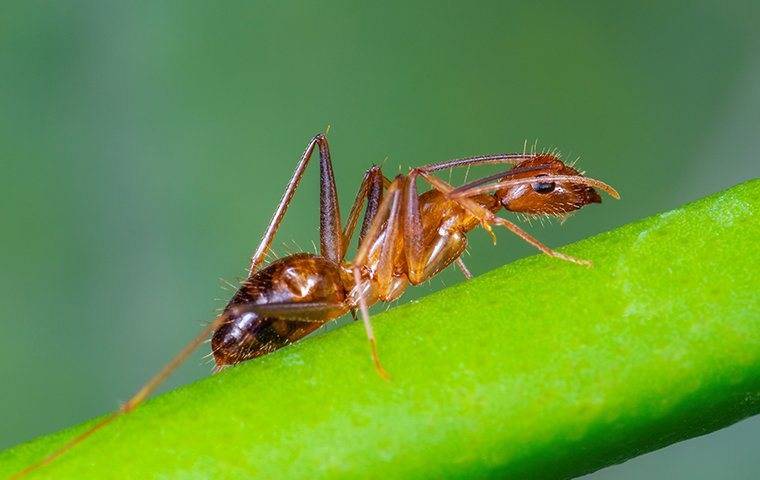 If you notice ants around your Browns Summit home, it's only a matter of time before they make it into your kitchen, bathrooms, and living areas. These invasive pests are small, numerous, and very resourceful, so it can be difficult to keep them out. Unfortunately, some types of ants can destroy your property or spread a variety of harmful bacteria throughout your home, contaminating your stored-food items, eating areas, and increasing your risk of incurring a dangerous disease.
Since ants can be so difficult to keep out of your home, the best way to control ants on your property by yourself is to limit their attraction to your property and home in the following ways:
Maintain the lawn regularly.
Store food and trash properly.
Control moisture issues around the property.
Declutter the low traffic areas of the home.
While all of these methods can be effective in limiting ant attraction to your home, nothing provides the guarantee that a Go-Forth Pest Control residential expert can. For the peace of mind that comes with professional assurances backed by decades of industry and area experience, partner with the pros that have your best interests in mind. Give us a call today to schedule your free inspection for your Browns Summit ant problems.
How To Avoid Flying Pests In Your Browns Summit Backyard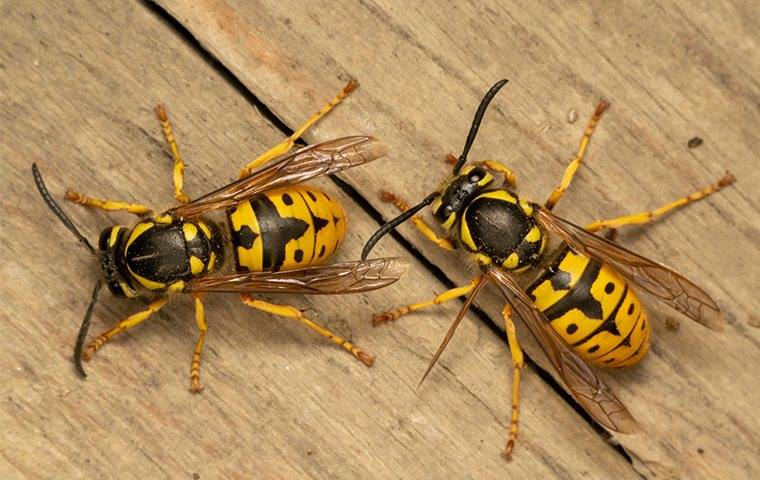 There are a variety of flying pests that can create serious problems in your Browns Summit backyard. First of all, mosquitoes are actually the most dangerous animals in the world because they transmit dangerous diseases with a disturbingly high percentage of their bites. These pests will breed in almost any amount of standing water in your backyard, so they can be incredibly difficult to control without professional assistance.
Bees and wasps, on the other hand, will create nests in your outdoor deck spaces and within the trees near the yard. Multiple bee or wasp stings can lead to serious health conditions, including anaphylactic shock, which can even be fatal in certain instances. The best way to deal with bees and wasps is to remove their nests promptly to encourage their exit from your property, but this is incredibly dangerous to do on your own. These pests are very territorial and will attack anything that disturbs their nest. Never try to deal with a nest on your own, even if it appears dormant.
Instead of putting your home and family at risk, partner with the pros that have decades of experience to deal with these problems safely. Don't wait around until the danger becomes even more severe than it already is. Give us a call today to schedule a free inspection for all of your flying pest problems.
Commercial Pest Control In Browns Summit, NC
As a business owner in the Browns Summit area, it's important to protect your reputation from the occasional customer who may be trying to ruin your hard work and investment. Thanks to social media, one pest sighting that leads to a bad review or a picture posted on social media can impact hundreds or even thousands of potential customers.
In order to protect your reputation, customers, employees, and your investment, partner with the commercial technicians at Go-Forth Pest Control. We will inspect your property thoroughly for conducive conditions and any sort of current pest problem that could rear its ugly head when customers are around. Plus, all of our services are backed by a proven pest-free guarantee, backed by decades of pest control experience. Give us a call today to schedule an inspection with one of our commercial pest control experts.