Comprehensive Pest Control In Charles City, VA
Charles City is a very small community that's located minutes from the stunning James River and within close proximity to both Richmond and Newport News. While this area might seem sleepy, it provides residents with access to an extensive bike path, historic sites, a beloved public library, and reputable public schools. But on any given day, residents can expect to encounter pest problems because of local conditions.
At Go-Forth Pest Control we understand how tricky preventing pests can be and how much more difficult getting rid of them is. Our comprehensive Charles City County pest control has been trusted by thousands of homeowners and businesses since our establishment in 1959 and with good reason. We have always put our customers' needs first and made satisfaction the top priority. Each service that we provide is backed by a pest-free guarantee, thorough and proven methods, and a support system that you won't find elsewhere.
To learn more about our pest control offerings and to receive your free, no-obligation estimate, please call us today.
Residential Pest Control In Charles City, VA
As a family-owned and operated business, it's our mission at Go-Forth Pest Control to keep pests out of your Charles City home without exception. We are regarded for our commitment to customer satisfaction as well as the safe solutions that we uphold. In order to maximize coverage as well as savings, we provide homeowners with the option of ongoing pest control programs. Those offerings include:
The Basic: This entry-level program provides quarterly service that is focused on the exterior of your home in order to prevent pests like rodents, spiders, and ants. We will provide interior service as requested.
My Elite: For the homeowner looking to increase their coverage, this program broadens the scope of covered pests, includes six services with routine interior treatments, and guarantees preferred scheduling.
My Elite Plus: Our most extensive service plan has the added benefit of mosquito and red ant control.
For more information on our residential pest control services in Charles City, call us today.
Three Tricks To Keep From Bringing Bed Bugs Into Your Charles City Home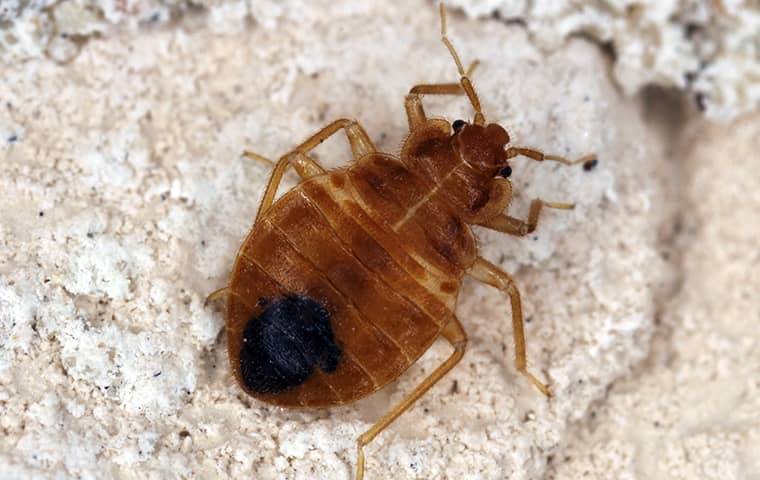 Bed bugs can make living in your Charles City home a nightmare. In order to prevent bringing these pests home, try these three quick tips:
Whether you've been traveling, gone to the supermarket, or spent any other time in public, always perform a thorough inspection of your belongings before returning home. Upon returning from travel, always wash and dry your clothes on the highest setting.
Scrupulously inspect your property for signs of cracks and openings. If you spot any in your foundation, fill them with silicone-based caulk. If you notice openings around doors and windows, affix weatherstripping. This is particularly helpful for individuals who live in multi-unit housing.
Bringing home secondhand furniture items is very trendy these days and it's also practical; however, before doing so, try to gather as much information about its previous whereabouts as you can and inspect it for any bed bug activity.
Whether you're looking to prevent an outbreak or require the complete removal of an active one, look no further than Go-Forth Pest Control. Our bed bug control services in Charles City are equally safe and effective. For more information on how we can protect your home from these invaders, contact us today.
How To Tell The Difference Between Millipedes & Centipedes In Charles City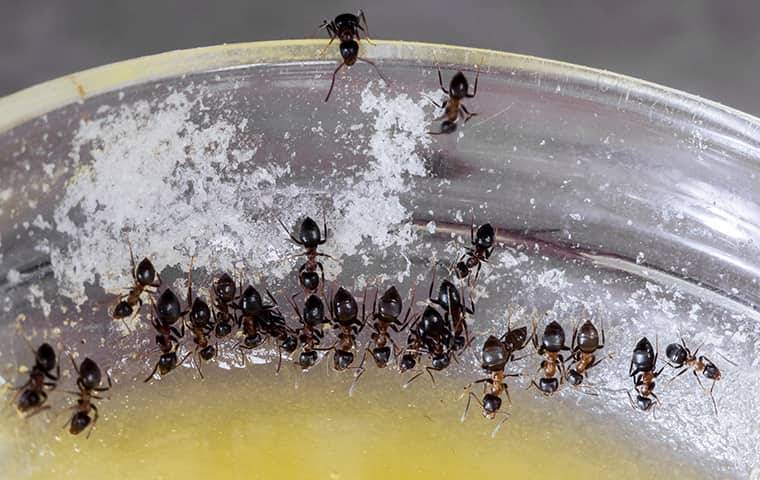 Both millipedes and centipedes are very common pests for Charles City property owners because of their predilection for moist and dark conditions. And while their names might sound similar, these pests are not. At first glance, the two look drastically different, which is the easiest way to differentiate between the two. While the centipede has many sets of long legs that flare out, the millipede seems to resemble more of a worm with all of its legs beneath its body. Millipedes are also usually a much darker shade of brown and centipedes may have more variance in their colors. Centipedes are also known to be very fast movers, while millipedes are rather slow and sluggish in their movement.
For more information on millipede and centipede control, contact Go-Forth Pest Control today.
Commercial Pest Control In Charles City, VA
As a Charles City business, your property can experience pest problems big or small during the year. While it might seem feasible to tackle these situations on your own, you simply don't have the time, access to professional-grade products, or expertise that are required in order to make this a reality. At Go-Forth Pest Control, we've got you covered.
Our company has been providing quality pest control for a variety of industries since we were founded in 1959. To this day, we uphold our values of showing grit, always going the extra mile, and prioritizing customer satisfaction at every step. We make sure that each of our customers receives a treatment plan that we design specifically to their needs. Our services can handle a variety of pests that include termites, rodents, millipedes, ants, and more. We provide detailed inspections at each visit and monitor the results of our treatments closely in order to adapt them where needed.
To learn more about our Charles City commercial pest control offerings, please contact us today.