Reliable Pest Control In Cumberland, VA
Pest infestations can lead to big problems within structures and yards. Even small towns like Cumberland can wind up with pest concerns, especially because we're surrounded by beautiful wilderness and territories where pests thrive in nature.
To avoid the damage, disease, and other issues pests can cause, protect your property with pest control and lawncare spraying in Cumberland. With help from Go-Forth Pest Control, you can keep your property safe all year long so the larger side effects of pest problems never form. Learn how we can assist you with all kinds of pest concerns.
Residential Pest Control In Cumberland
No one wants pests in their home, but all kinds of invaders can threaten your property and introduce unwanted health concerns. Pest infestations lead to all kinds of property damage, whether it's simple but unsightly stains or more extreme damage to your home and decor. They can also carry diseases and parasites, or at the very least contribute to dust and dander that circulates throughout your house.
This is why residential pest control in Cumberland is necessary, and it's why you should turn to Go-Forth Pest Control to protect your home. Here are some of the many services we can provide to you, whether you need preventive care or immediate help with existing pest concerns:
Pest control: Our trained technicians can address everything from yard pests like wasps and mosquitoes to invasive pests like bed bugs.
Lawn care: Our yards are often the first point of entry for pests looking to get inside our homes, which is why we offer lawn care services that prevent infestations and keep your yard looking healthy.
Termite inspections: We also offer termite inspections, so you can rest easy knowing these destructive bugs aren't damaging your property.
See why so many homeowners have trusted Go-Forth Pest Control by contacting us today.
How To Tell If Bed Bugs Have Invaded Your Cumberland Home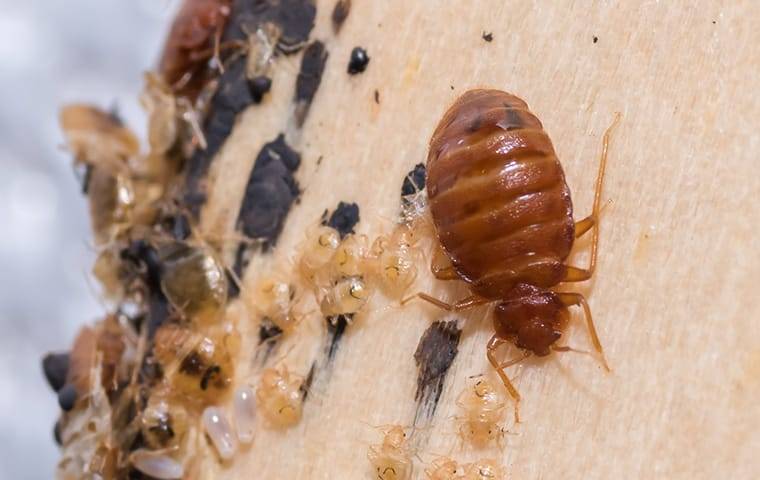 Of all the infestations to deal with, bed bugs tend to be some of the most disconcerting. That's because the first sign most people get that they have bed bugs is the bed bug bite marks they find on their skin after these parasites have finished nighttime feeding.
As parasites, bed bugs feed on the nutrients of larger hosts, meaning they bite our skin and leave itchy welts in their wake. While they tend to be most commonly found in mattresses, linens, and box springs, bed bugs can actually inhabit any number of common household items, like furniture, clothing, carpeting, and more.
This is why it's important to turn to professionals to handle bed bugs. Only trained technicians know all the areas to check and all the signs of potential bed bug activity. At Go-Forth Pest Control, we inspect and treat homes quickly to eliminate bed bug infestations.
If you're wondering how to get rid of bed bugs in Cumberland, contact Go-Forth Pest Control immediately.
The Best Centipede Treatment Company In Cumberland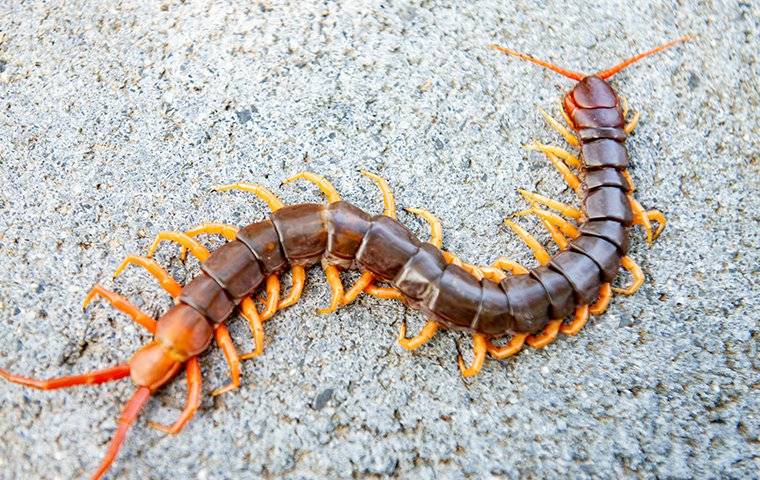 Some pests mostly plague our yards and soil, but that doesn't mean they can't also invade our homes if they're attracted by the presence of food and prey. Centipedes in Cumberland are predominantly garden pests, feeding on spiders, cockroaches, silverfish, and other common bugs. While these insects are usually found burrowing through loose and moist soil, they can also fit through cracks below the door or in your home's foundation.
To avoid pests turning your property into their personal feeding ground, you need to turn to experts to handle centipedes in Cumberland. At Go-Forth Pest Control, we specialize in all kinds of garden pests and can provide treatments for your yard and perimeter that ward away infestations. We also provide lawn care services that address factors that might be attracting invasive pests like centipedes to your property.
Get centipede control that actually works by turning to Go-Forth Pest Control.
Commercial Pest Control In Cumberland
Pest infestations can be costly and disruptive, especially for local businesses. There aren't too many pest control companies operating this far out in the country in Cumberland, which makes things problematic when you need quick elimination of unsightly and destructive pests.
That's why Go-Forth Pest Control specializes in providing commercial pest control in Cumberland that covers all the areas that need it. You deserve to have protection for the investment you've made in running your local business, so learn why we're the smart choice for Cumberland businesses:
Local operations: We've earned our reputation among local businesses because we're locally owned, too. We've developed relationships with all kinds of local property owners who can vouch for our results.
Free quotes: We can provide you with a free over-the-phone quote for our services after a brief consultation, so there's no harm in seeing what we have to offer.
Christmas light installation: When you want to show your business is in the festive spirit but don't want to have to store all the lights and decorations that this requires, Go-Forth is here to help.
Get started on keeping your business safe from pests by contacting Go-Forth Pest Control.