Pest Control In Duncan, SC
The community in Duncan makes it an amazing place to call home. The events we hold as a town amplify the warm and friendly feeling put forth by South Carolina residents. If you live or work in Duncan, you know exactly what we're talking about!
Go-Forth Pest Control brings that friendly demeanor to the forefront while providing effective Duncan pest control services. With over 60 years of combined pest control experience, our team is well-versed in the best ways to handle any pest problem you're dealing with. We're under 3rd generation ownership, and we take the familial values our local company inherently has and put them to use to provide you with a truly exceptional customer experience.
While other pest control companies focus on customer satisfaction as part of their process, they don't handle it like Go-Forth Pest Control. Customer satisfaction is our number one priority! We take a customer-centric approach to all we do, holding ourselves accountable to the highest possible standards of service and professionalism at all times.
So, if you're looking to work with a modern, innovative leader in the pest control industry that will serve you with the personal touch of a local, family-owned company, look no further than Go-Forth Pest Control!
Residential Pest Control In Duncan
When you need a residential pest control service in Duncan, our experienced professionals are here to help. We use industry-leading techniques, equipment, and products to get you the reliable results you want for the home you love.
We love to serve local homeowners in the community we care about. With timely and enthusiastic attentiveness, we work with professionalism during every appointment. By championing simplicity and consistency, we're able to provide you with results that we're proud of.
Our technicians are ready and able to overcome any obstacles you face. No matter how difficult the problem may be, we persevere with passion. That's how we go above and beyond to provide you with the home pest control services in Duncan you deserve.
Call The Pros About A Bee Problem Around Your Duncan Home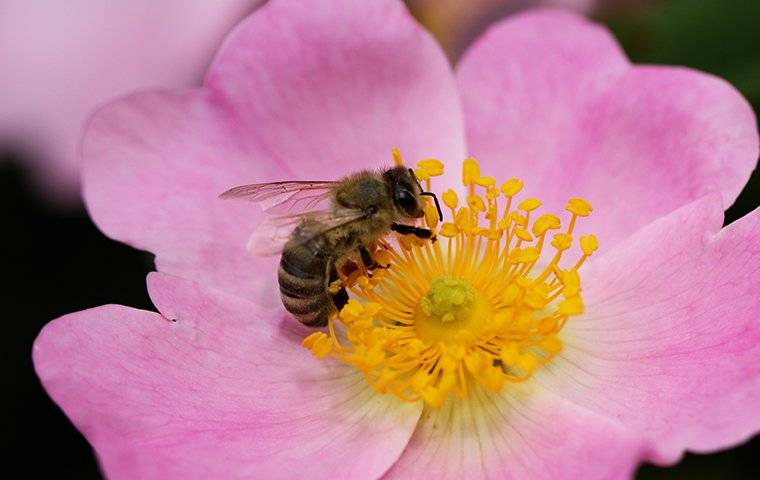 If you've got a bee problem around your home in Duncan, there are two types of bees that are most likely to be the culprits.
Bumble bees notoriously pester homeowners in Duncan. They're attracted to residential properties in the area that have uncovered food or trash, even if it's only for a short time. They'll collect harborage materials and find a great spot to nest on your property, becoming a recurring issue you'll have to deal with.
Carpenter bees also love to find places to settle in Duncan. They love bare wooden structures without paint or stain. If they're attracted to your home, they're liable to sneak inside through cracks and crevices or torn screens. If they do manage to get to the interior of your house, they'll become even more of a nuisance!
No matter what type of bees you're dealing with as a local homeowner, call on our pros for help. We're here to provide you with the bee control services in Duncan you need to make your home as comfortable as it can be!
Five Easy Tips To Prevent (Future) Ant Infestations In Your Duncan Home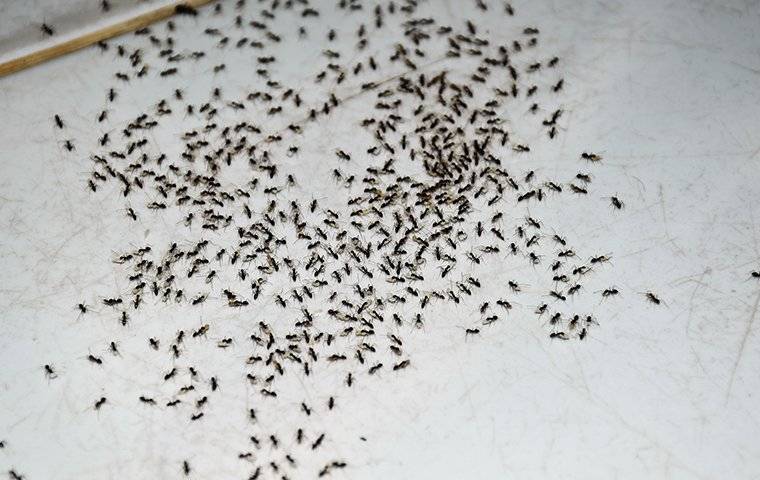 When you need ant control services for your home in Duncan, Go-Forth Pest Control is here to help. If you're dealing with an ant infestation, it's important to rely on professionals to take care of the problem.
However, you can take proactive, preventative measures to stop them from occurring in the first place! Here are five easy tips to prevent future ant infestations in your Duncan home:
Address moisture issues to get lower levels of humidity.
Seal cracks, gaps, and access points.
Properly store food and trash.
Keep surfaces and floors in your home as clean as possible.
Keep firewood, tree branches, and vegetation away from your house.
By taking these measures, you'll remove the factors most attract ants. If you stay on top of these easy tips, you'll stop ant infestations before they even start!
If you do end up needing ant pest control services again, you've always got Go-Forth Pest Control in your corner. Give us a call to get your free service quote today!
Commercial Pest Control In Duncan
When you need exceptional commercial pest control services that treat your property with the respect it deserves, call on Go-Forth Pest Control for the help you need. We value our commercial clients and provide them with the effective and efficient services they require.
If you're a local business owner in Duncan, we're the best pest control company to trust. With our wealth of experience, we're well-versed in treating commercial spaces of all kinds.
Give us a call or fill out our website form to get your free service quote for quality commercial pest control services in Duncan today!