Quality Pest Control In Essex, VA
A moderate distance from the major urban areas of Richmond and Washington, D.C., Essex provides residents with a suburban community and a slower pace of life. Many residents in the area are retiring to the welcoming community, which is also popular for families looking to raise children. Essex has a diverse number of businesses, restaurants, and outdoor activities that residents can take advantage of in addition to access to major recreational areas. However, residents should be aware that pests can often invade homes or businesses, creating a need for effective Essex pest control.
Our dedicated team at Go-Forth Pest Control will keep Essex homes and businesses pest-free, and we will work with you closely to determine the best pest control solutions for your property. With our help, we will eliminate every pest issue you are struggling with and keep future pest problems away.
Contact us today and request a free quote to get started.
Residential Pest Control In Essex
At Go-Forth Pest Control, we believe the safety of your Essex home is paramount, and we will do everything in our power to help you keep invasions of dangerous pests far away from your residence. After all, pest problems only bring health and safety issues, not to mention much stress, and professional support is what you need to combat these unwanted invaders.
In addition to general pest control for your home, our Go-Forth Pest Control team can provide stinging insect control for bed bugs, fleas, termites, and mosquitoes. We take time applying treatments to your property to ensure the elimination of active pests and the prevention of future pest problems.
Contact us today to learn more.
All The Ways You Can Pick Up Bed Bugs Around Essex
Bed bugs are one of those pests that can infiltrate your Essex property without being seen at first, and before you know it, you're dealing with a widespread, hard-to-eliminate infestation. It's essential to understand all the ways you can pick up bed bugs around Essex to know where to look out for this pest.
The most common way that bed bugs infiltrate your property is by climbing into clothing or bags. Passing through a bed bug hotspot such as a hotel, school, or library can lead to bed bugs hitching a ride home with you unnoticed and starting an infestation.
Another significant way bed bugs invade your property is via second-hand furniture and other items. You should purchase second-hand items with care and check for signs of bed bugs before moving the item into your home, as moving in an infested item can lead to serious issues.
Make sure to contact Go-Forth Pest Control at the first signs of this pest if you want to get rid of bed bugs for good and protect your property from this insect's troubles.
All You Need To Know About Cockroaches In Essex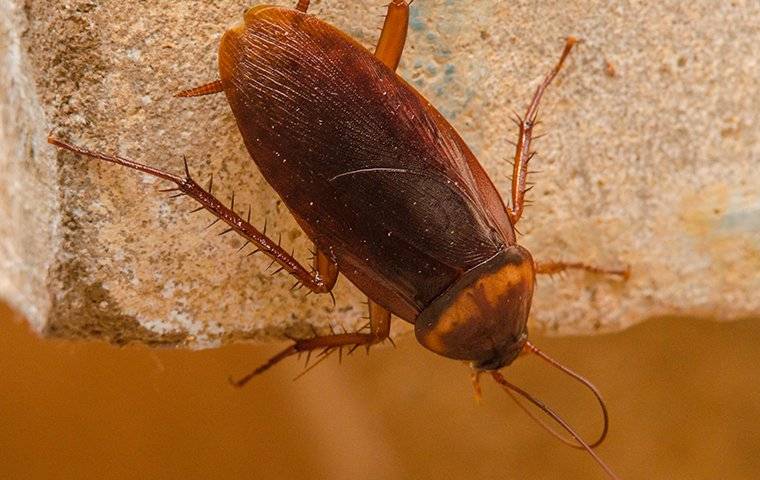 Cockroaches in Essex are more than just unhygienic; they're a dangerous pest invader that you must ensure doesn't take over your property. Here we give you some critical information about cockroaches that can help you understand how to defeat this pest:
Cockroaches are prolific and will reproduce quickly: If you've seen a few roaches around your property, chances are high that more are hiding out in unseen spaces.
Cockroaches like easy access to food: Store leftover food properly and make sure that you don't leave out food and drink spills to decrease the chances of an infestation.
Cockroaches love to scavenge in waste disposal areas: Seal trash bags tightly and use trash cans with tight-fitting lids to combat this pest.
Cockroaches often slip through small cracks to get into your home: Fix cracks around windows and doors and utilize weather stripping to keep roaches out.
If you need help with cockroach control on your property, don't hesitate to reach out to Go-Forth Pest Control at the first signs of roaches.
Commercial Pest Control In Essex
When it comes to keeping your Essex commercial property safe from pests, you no doubt want a team with decades of experience and knows how to remove various pest issues. Go-Forth Pest Control can offer you just that, and we stop at nothing to ensure your pest control problems are taken care of so your Essex business can continue to operate successfully.
We tailor our commercial pest control plans to your property's needs. We serve many different businesses in the area, including offices, HOAs, and nursing homes, and we know how to identify and solve your pest control problems. The health and safety of your Essex property can be maintained year-round with our help.
Request your free quote today to get started.