Pest Control In Franklin, VA
As an agricultural yet charming and inviting city, Franklin, VA offers lots of different things to do and see. Residents, visitors, and business owners alike can easily fall in love with Main Street, Franklin's parks, or the landscape over Blackwater River.
Unfortunately, sometimes harmful pests will find their way into Franklin homes and businesses, making themselves uninvited "guests." This endangers the health of Franklin residents as well as the properties themselves. If you need pest control in Franklin to get rid of different pests, Go-Forth Pest Control is your local solution.
Residential Pest Control In Franklin
Did you know that even the cleanest Franklin homes are at risk for a pest infestation? If there is an opening, crack, gap, or hole that they can access, you can almost be sure that some pests will come into your space. The bad news is that once they find your home to be the perfect warm shelter, those pests will nest and reproduce. Certain pests can also attract other types of pests. For example, a cockroach infestation (prey) might be followed by a spider infestation (predator). This can begin a never-ending cycle of unsanitary conditions, expenses, and stress in your home.
If you need dependable pest control services to get rid of pests, Go-Forth Pest Control can help you. Our comprehensive pest management program will be tailored to your needs and situation. To begin, our team of experts will conduct a home inspection, both on the inside and outside of your house. The purpose of this inspection is to find entry points as well as signs of pest activity. The inspection will be followed by the treatment application, which will vary depending on your specific requests. After treatment, we will work with you on long-term prevention solutions so you can maintain a pest-free home. Reach out today, to get started on our residential pest control services in Franklin.
Why Bed Bugs In Franklin Aren't Only Found In The Bedroom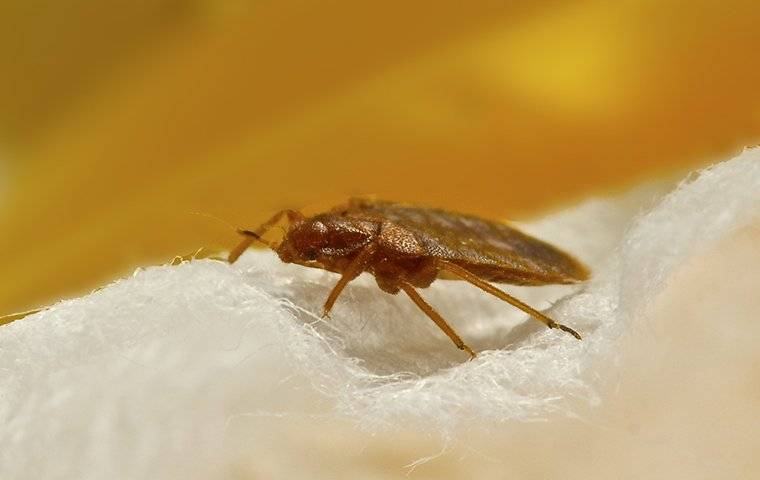 We might think of bed bugs as infesting just beds and sheets, as their name suggests. However, the truth is that you can find bed bugs in nearly every area of your home, from walls and furniture to clothing, carpets, books, and dirty laundry. Did you know that bed bugs can even hide inside your electronics, like your alarm clock or headphones case?
Bed bugs don't come into homes by crawling in through gaps or holes like most pests do. On the contrary, they actually "hitchhike" on your belongings. If you stayed at a hotel or traveled recently, or even if you've only walked around crowded places like the mall, you could be bringing back a few bed bugs on your purse or backpack.
Here are a few tips to prevent the presence of bed bugs in your home:
Check hotel beds for bloodstains on the mattress or sheets.
Do not lay clothes or luggage on hotel beds.
Examine sheets and furniture for signs of bed bugs when staying away from home, especially if you are at a hotel.
Wash and dry clothes on the highest heat setting if you are returning from traveling.
In addition to the tips above, we suggest you schedule an inspection with us and get started with quality bed bug control services in Franklin. At Go-Forth Pest Control, we can help you get rid of a current bed bug infestation.
How Dangerous Are The Centipedes In Franklin, Virginia?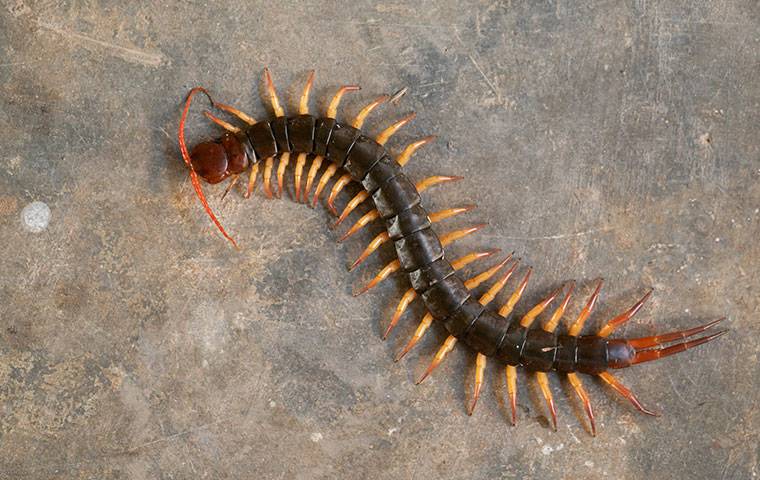 Not all centipedes in Franklin are venomous. However, some centipedes can pose a health risk to you and your loved ones. Did you know that some centipedes contain venomous glands that they use to catch and kill their prey? The scary news is that centipedes can bite people with these venomous glands, causing an allergic reaction. Children and pets are especially at risk. Generally, larger centipedes will contain more venom and may be more dangerous than smaller ones.
The other set of bad news is that since centipedes feed on roaches and other insects, having one pest infestation could bring about another. Centipedes could also be attracted to your home because of its warmth and the protection it provides, especially from the low temperatures in Franklin during the winter months. Centipedes can hide inside cement block walls, boxes, vents, and even floor drains. A professional pest control inspection from Go-Forth Pest Control can help you identify the presence of dangerous centipedes and begin the extermination process.
Since 1959, we have been the local pest control solution for the residents of Franklin and the surrounding communities. We have helped many homes and commercial properties get rid of problematic pests, helping individuals and families to love their space once again. Contact us today to request a free quote or to learn more about our pest control services.
Commercial Pest Control In Franklin
Franklin residences aren't the only properties subject to pest infestations. Unfortunately, pests can also find their way into Franklin businesses. If your commercial property has a pest infestation, it can damage your bottom line, as well as threaten your employees, customers, inventory, and the structural integrity of the property itself.
If you need commercial pest control services in Franklin to get rid of pests in your business, Go-Forth Pest Control is your solution. For years, our dedicated team of professionals has helped businesses in Franklin and surrounding areas get rid of harmful pests and keep them away. Our commercial pest control services begin with an extensive inspection of the interior and exterior of your business, where we will look for entry points and signs of pest activity. This will help us formulate the most comprehensive program for your situation. We will then apply your treatment and work with you on long-term prevention solutions to ensure that your commercial property is safe from pests.