Pest Control In Hampton City, VA
There is a lot going on here in Hampton City. From amazing social hubs to fast dives and quaint parks, it is nearly impossible to hit the town without finding something to do. There are also many helpful quality-of-life services available to improve conditions inside your home or business. We are here today to talk about one of these services.
If you have never taken the time to consider the benefits of professional pest control in Hampton City or are interested in learning what it might look like for your home or business, we have everything you need to know. Call our Go-Forth Pest Control team today to learn about our options and discover why we are your best option for the pest problems you are up against. Keep reading to learn more about residential and commercial pest control as well as some common services we offer.
Residential Pest Control In Hampton City
Having your own home is a big deal. With this comes lots of responsibilities. Some you cannot ignore. Others, you can if you are willing to suffer potential consequences down the road. This is the case with pest problems. So many species in our area are much more than just annoying. Certain creatures pose a threat to human health, while others threaten property.
Whether you are looking for a way to be more comfortable inside your home or are trying to stay protected against destructive or dangerous creatures, we have what you need at Go-Forth Pest Control. Our team of licensed and highly trained technicians offers amazing options for residential pest control in Hampton City. With just one visit, we will identify what types of pests you are dealing with inside and around your home and start you on the road to total pest freedom. Contact our team today to learn more about our services and find an offering of residential control that will suit your needs.
How Termite Infestations Start In Hampton City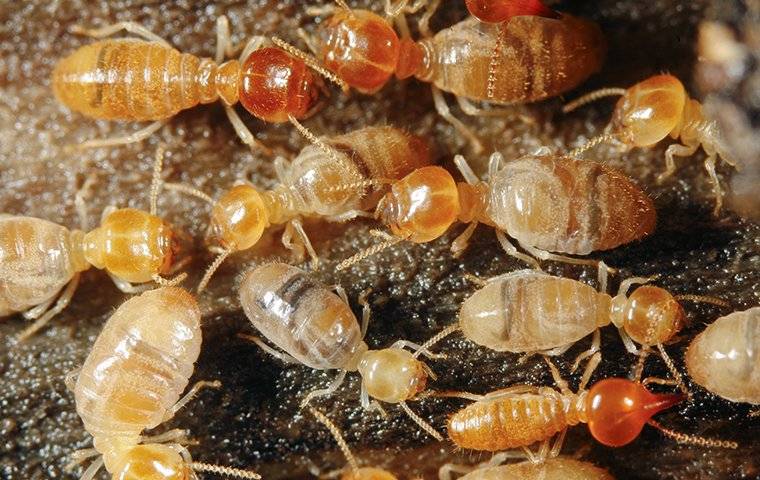 Few things are more concerning than finding a termite infestation inside your home or business. The question is, where do these pests come from? Most termite infestations start when these pests send members out to build new nests. This happens one of two ways, through budding or through swarming. Budding occurs when tunneling termites from a colony discover new food sources and create nests closer to these sources. Swarming occurs when swarmers, flying termites, are released from fully mature colonies to find new places to build.
To make sure your home does not develop an infestation in the coming months, let our team install some effective termite control treatments. Contact Go-Forth Pest Control now to learn more about our advanced pest control options and discover the absolute best solution to wood-destroying pests here in Hampton City.
What's The Best Way To Get Rid Of Silverfish In Hampton City?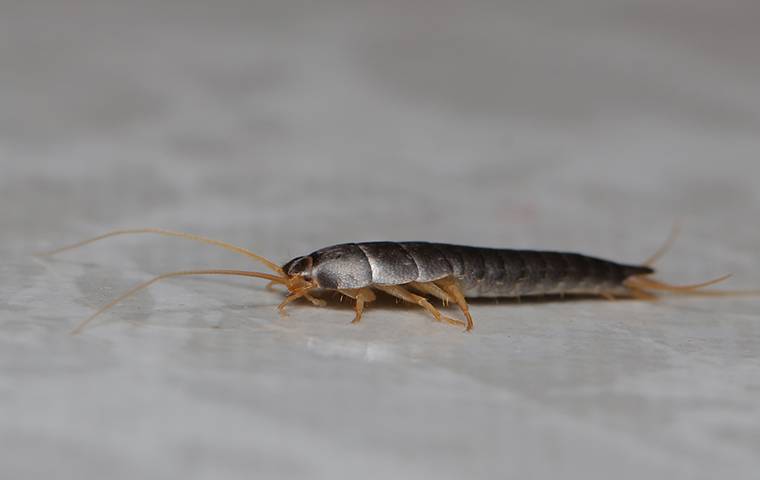 Silverfish are destructive little insects that often invade homes and businesses here in Hampton City. They specifically like to chew holes through clothing and other fabric-based items indoors. When faced with danger, these pests can hide and become difficult to control. For this reason, we highly recommend avoiding DIY options while trying to deal with active infestations.
Instead, bring in our team at Go-Forth Pest Control. We will start with a thorough inspection. This will allow us to spot silverfish wherever they might be hiding inside your Hampton City home or business. We will point out the infestation and walk you through our pest control process if we find these pests. Once we are done removing silverfish from your home or business, our team will offer some long-term options to keep these and other common invasive species at bay. Just know that we are here for you.
Reach out to our team now if you have questions about the silverfish in Hampton City or if you are ready to make an appointment for your home or business.
Commercial Pest Control In Hampton City
So much goes into keeping a business afloat. Finances have to be perfect, inventory needs to be tracked, and employees need to be taken care of. If even one of these important details falls by the wayside, everything can crumble. One thing that many commercial property owners overlook is pest problems. There are so many species that live here in Hampton City that will cause serious damage to your property and reputation if you let them.
We are in the business of helping commercial property owners like you find reliable long-term solutions to combat all sorts of pest issues. Let us inspect your business today for existing threats and offer a comprehensive plan to protect you and your reputation year-round. Call today to learn more about our commercial pest control and make an appointment for your Hampton City business.