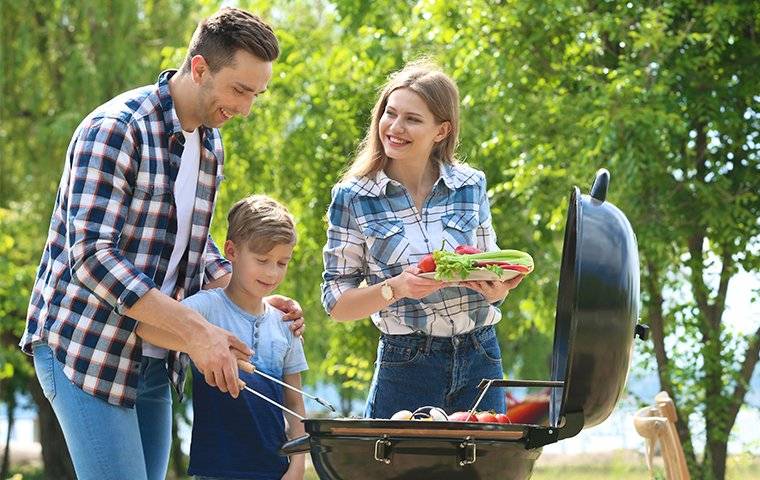 Cookout Tips
When the weather is warm most people want to use their grills and sit by the pool. This is all a great idea until you start to get eaten by bugs while trying to enjoy your delicious cookout. Not only are you getting bit, but the bugs are starting to land on your food. To avoid all this from happening you can take certain steps to get rid of bugs for good from your home.
Plants
Did you know that certain types of flowers and herbs can help keep bugs away? Many people don't realize that these plants can be natural bug repellents for your home. Marigolds are beautiful flowers that actually help with repelling certain insects that could attack your garden and you. Petunias are also an easy flower to grow around your home or have in a potted plant on your deck or porch. These flowers are also poisonous to certain bugs and will keep them out of your home and garden.
Herbs
There are different types of herbs that actually repel bugs from your home or garden. You can plant these herbs or have them in your home to ensure there won't be any bugs near your cookout. The most common herb people decide to grow in their garden or have in their house is basil. Basil can be used a lot of different ways including keeping mosquitoes, flies, and other bugs out of your home. If you put a basil plant on your porch or deck during your cookout it will help to keep mosquitoes away from you and your guests.
You could also use some basil in whatever you decide to make on the grill. It goes well with chicken and pork and you can find a lot of recipes that incorporate it. Another great herb to have is lavender. While many people don't cook with it, it helps keep your mosquitoes and flies away. It has a great aroma so putting it in a potted plant on your deck would only add to the delicious smells coming off your grill. If your cookout involves spending time inside you could pick off a few pieces of this plant to place it inside. This will help keep those house flies away and off the food you are about to enjoy.
Food Choices
The best part of a cookout is the food you pick to make. The first thing you need to decide is what your entree will be, meaning are you making hamburgers or chicken? Some people go with barbecue while others can go with kabobs. There are so many different entrees you can pick from to cook for your friends and family. Once you pick your entree you pick as many sides as you want. Make sure you have enough food and a good variety so that your guests are happy with the options.
In order to make sure you won't have bugs bothering you and your guests during your cookout make sure you call a professional exterminator for help. They can make sure a treatment is done to your property before the cookout starts and it will make you and your guests enjoy your time together more.