Pest Control In Irmo, South Carolina
A continually growing town, Irmo is located across both Lexington and Richland counties and is only a ten-minute drive away from the larger community of downtown Columbia. Irmo is one of the most highly sought-after places to live in South Carolina, which is unfortunately also how pests feel about the community. Homes and businesses in the Irmo area can easily suffer from pest infestations, requiring expert Lexington and Richland County pest control.
At Go-Forth Pest Control, we strive to fill the need for Irmo pest treatment and prevention strategies in the most effective, stress-free way possible. We offer a variety of treatment solutions and prevention plans, so you will be able to find the best pest control process for your home or business instead of relying on a one-size-fits-all method.
Contact our pest control professionals today to learn more.
Residential Pest Control In Irmo
Ensuring that your Irmo residence stays free of all pests can feel like an overwhelming task, but it doesn't need to be as stressful as you think. Contact our residential pest control professionals at Go-Forth Pest Control to take advantage of our over 50 years of experience keeping area residents safe from pests.
We offer a variety of treatment plans for all manners of pests, including ants, termites, bed bugs, cockroaches, spiders, and stinging insects. Our extermination professionals are well equipped to tackle any pest infestation you have, so you don't need to worry about whether or not we can protect your home.
For expert customer service and efficient pest removal, reach out to us at Go-Forth Pest Control today to request a free quote.
Bed Bug Warning For Irmo Residents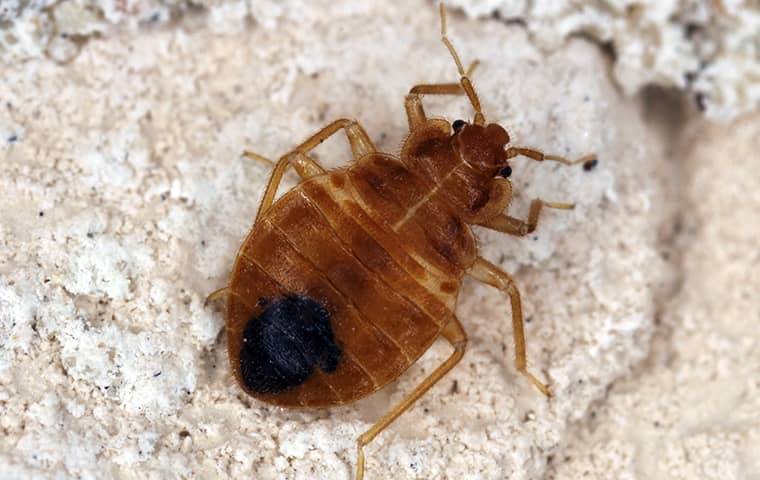 Bed bugs are sneaky insects, and an infestation of this pest will likely go unnoticed at first – it's when multiple sightings of bed bugs and itchy red bumps on your arms appear that Irmo residents take notice of this pest.
You should always be alert when traveling away from your home and when staying in bed bug hotspots such as hotels and motels, airports, schools, offices, and libraries. Keeping an eye out for these signs of bed bugs is the first step in preventing this pest from hitchhiking home in your clothing or luggage.
Red or rust-colored stains are a significant indicator of bed bugs; these appear due to their feeding habits.
After sleeping, itchy bumps on your exposed arms may indicate overnight bed bug bites.
A musty or generally unpleasant odor can accompany large bed bug infestations.
Visual sightings of bed bugs around the corners of beds, on furniture seams, or around wall cracks mean you shouldn't stay in that location.
If you accidentally bring bed bugs back into your Irmo residence, contact our bed bug control professionals at Go-Forth Pest Control for your extermination needs.
Common Ants In Irmo, And How They Affect You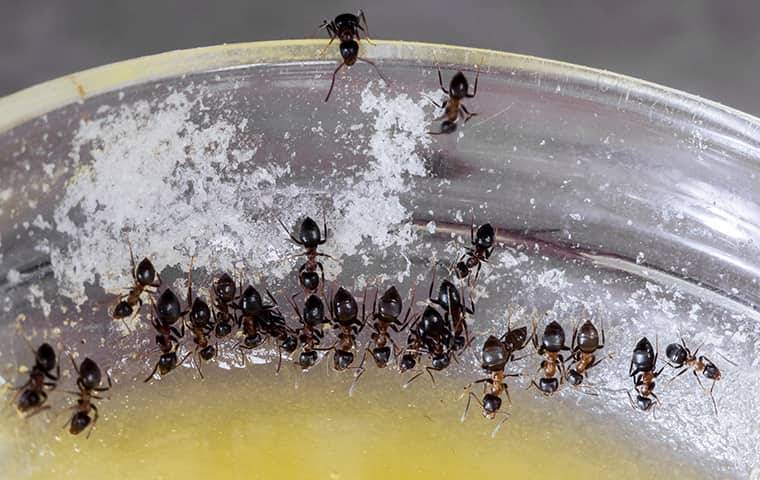 There are several ants in the Irmo area that you may commonly see invading your home or business. These ants include species such as:
Carpenter Ants
Pavement Ants
Red Imported Fire Ants
Argentine Ants
These ants may present a risk around your property as they set up their nests and infest your home, damaging property and spreading bacteria. Carpenter ants can create significant issues as they tunnel into your property's wooden structures and cause extreme damage that takes considerable money to repair.
Also notable are the red imported fire ants, as this pest can deliver painful bites and may even trigger allergic reactions – they are a very aggressive pest to encounter.
To help identify your ant issues and eliminate an infestation of any of these pests, you should contact our ant control professionals at Go-Forth Pest Control. Only our experts can help you safely remove colonies of ants so that your property returns to a safe, healthy, and bite-free zone.
Commercial Pest Control In Irmo
Your commercial property deserves only the best when it comes to pest protection, and our extermination professionals are experts at keeping your business safe from all types of pest infestations. These pest protections are essential to invest in because a pest sighting in your business can cause a loss of reputation, not to mention that it can bring significant health and property damage issues.
At Go-Forth Pest Control, we create long-term working relationships with our clients and always keep your property's exact needs in mind. Instead of blanket solutions, we customize our commercial pest control treatments to your specifications and discuss your concerns with you in-depth so that we can provide the most efficient, quick service possible.
Contact us today for your free quote and start protecting your Irmo business from pests.