Effective Pest Control In Jonesville, SC
Jonesville is always full of events and plenty to do. If you're a part of this exciting area, you know exactly how beneficial it can be to your quality of life. When pests try to disturb that high-quality lifestyle, Go-Forth Pest Control is here to help.
We proudly offer the most exceptional services available for pest control in Jonesville. We work with a friendly demeanor, making sure we're the pest control company you'll want to call again. Our team uses 60 years of combined experience to offer you unparalleled services so you can have the pest-free property you deserve.
As our friend and neighbor in Jonesville, you should have the most valuable services available for your property, and that's what we're here to provide to every one of our clients. Whether you own a commercial or residential property in the area, we're the company you want to take care of all your pest control needs. We focus on customer satisfaction every step of the way, catering to your property's needs with the highest possible standards of service and professionalism. Rely on us; you won't be disappointed with the results.
We're an innovative leader in the pest control industry that you can count on. Our local pest experts are here to provide personalized and attentive services that get the job done reliably every time. Go forth and schedule your appointment with us today; we look forward to speaking with you soon.
Residential Pest Control In Jonesville
If you've been searching for the best service available for home pest control in Jonesville, SC, you've come to the right place. Our pros are here to help restore your property by getting rid of pests for good. We utilize industry-leading techniques, equipment, and products to produce results that exceed your expectations.
We pride ourselves on consistently conducting simple services that put pests in their place. With proven methods and a tried-and-true approach, our technicians take care of the issue at hand. Before you know it, you won't be worrying about pests anymore; all you'll need to focus on is living your best life in Jonesville. Call us to schedule an appointment and start your home's pest control process today.
Tips To Minimize Fleas Around Your Jonesville Home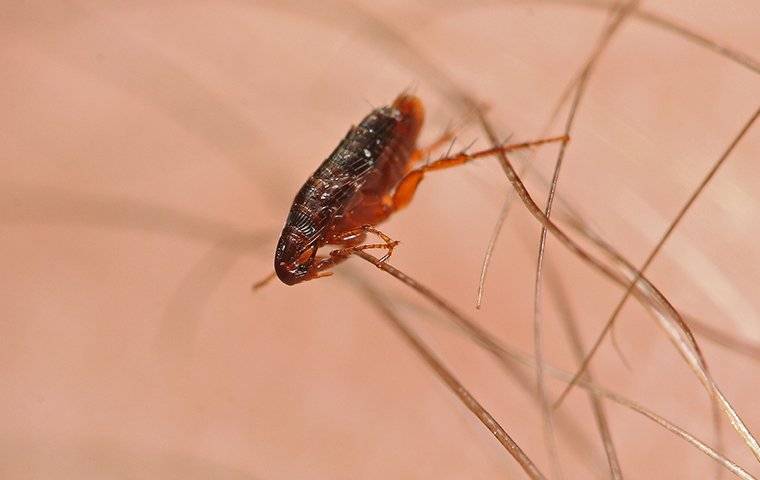 If you're dealing with a flea infestation on your property in Jonesville, Go-Forth Pest Control is the company to call. We have dependable flea control in Jonesville. In addition to taking advantage of our professional services, there are preventative measures you can implement on your own. Take note of the following strategies to minimize the presence of fleas around your home so you can live a flea-free experience in the future:
Regularly bathe and groom your pets.
Keep dogs leashed while spending time outdoors.
Keep pets on year-round flea medication.
Vacuum frequently.
Wash bedding regularly.
Maintain your lawn regularly.
Address rodent or wildlife populations on your property with the help of Go-Forth Pest Control.
If you put these tips into action and rely on our professionals for help, worrying about fleas can easily be in the past. Reach out to our team of local professionals to get your property's flea control process started today. We look forward to hearing from you soon!
Should I Be Worried About Wasps And Other Flying Pests In Jonesville?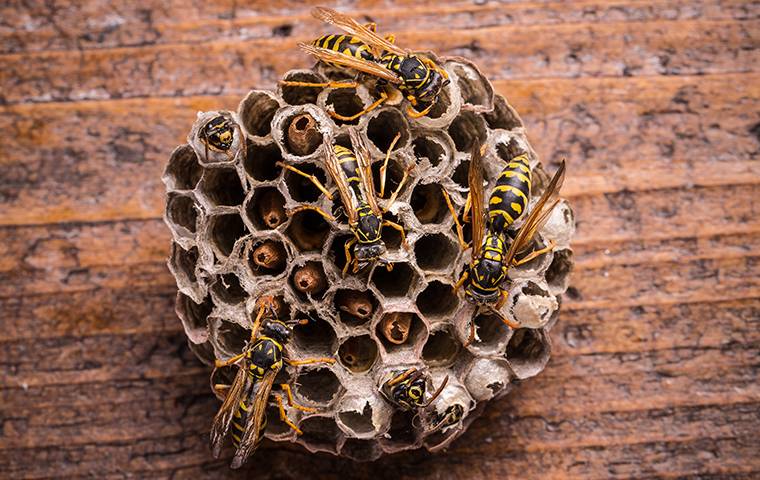 Many people are concerned about wasps and other flying pests, and understandably so! If you're worried about getting stung, you're not alone. Wasps and stinging insects can cause painful stings, some of which can cause serious reactions in those allergic to their venom. Worrying is a natural response to these potential threats.
Go-Forth Pest Control is here to help alleviate those worries. We're happy to provide the best stinging insect control in Jonesville so you can enjoy the sting-free season you and your loved ones deserve. Leave worrying about wasps to us!
Commercial Pest Control In Jonesville
We're proud to be the most trusted company for commercial pest control in Jonesville, SC. Our team of trusted technicians is here to help your company thrive by keeping pests out of the equation. We cater to your business's unique needs, working according to what's best for you in everything we do.
We offer discreet services that do the job without damaging the brand voice you've worked so hard to build. Work with us, and your valued customers and employees will have a pest-free experience that'll keep them comfortable. Stop contamination and pest-related property damage in its tracks by putting your commercial property in the capable hands of our professionals. It all starts with a call today!