Pest Control In Lake Wylie, SC
The waterfront community of Lake Wylie is a destination for adventure seekers who enjoy outdoor activities. It provides scenic views, marinas, a quaint downtown, bowling alleys, seafood restaurants, and winding streets that create an ideal suburban experience. The amount of water, moisture, and heat that the area is exposed to produces pest problems no matter the season.
At Go-Forth Pest Control, we have been providing trusted York County pest control since 1959. During this time, we've developed a straightforward approach and reliable approach to pest control that allows us to provide our customers with services that can withstand any conditions. During this time, we have also continued to innovate and educate our technicians on a routine basis. This allows us to safely eliminate pests and completely guarantee your satisfaction in the process. For more information on our services and how they can protect your home or place of business, contact us today.
Residential Pest Control In Lake Wylie, SC
Your Lake Wylie home is vulnerable to pest infestations throughout the year, whether you're aware of that fact or not. Sometimes it means mosquitoes in the summer, while other times it might mean rodents that burrow in your walls during the winter. Regardless of what the situation calls for, Go-Forth Pest Control can help. Our family-owned, family-operated business has been protecting local homeowners since 1959. During this time, we've perfected the art of pest control in order to deliver safe results that our customers can trust.
Our general pest control programs utilize EPA-approved products that are safe for pets and children, come with free estimates, and we even offer same-day servicing. In addition to our residential pest control programs, we also offer specialized services for lawn care, termites, and seasonal pests. All of our services are backed by our 100% satisfaction guarantee as well. For more information on how we can keep pests out of your home, contact us today.
What Your Lake Wylie Lawn Wants You To Know About Damaging Weeds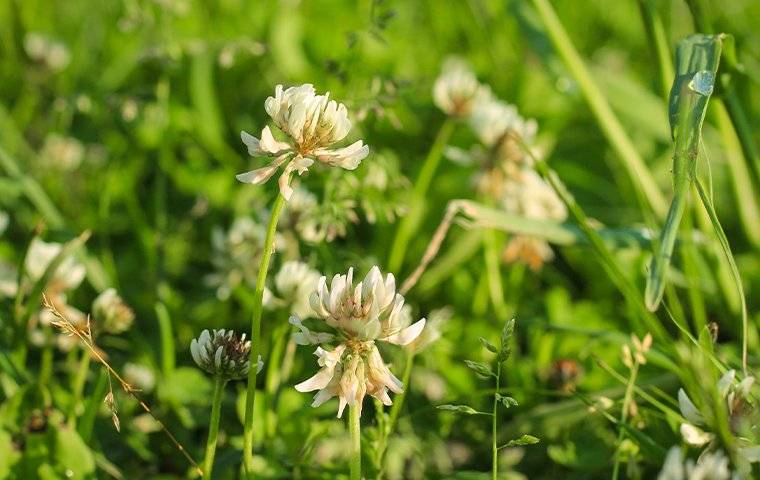 Damaging weeds are a much more insidious issue for your Lake Wylie lawn than you might think. Your lawn is the first line of defense between your home and pests, so creating and maintaining a weed-free lawn can also help keep pests from invading your property. Weeds are also notorious for creating more manual labor for you, choking the nutrients out of your lawn, and decreasing your property value. If you don't deal with weeds properly, you may actually initiate and support their growth rather than put an end to it.
At Go-Forth Pest Control, we provide reliable lawn control services that help you have the healthiest lawn possible. Our services include fertilization, lawn aeration, seeding, pest elimination, and more. We create a customized program together in order to eliminate weeds and keep them from coming back, guaranteed. For more information on our lawn services, please contact us today.
Putting An End To Lake Wylie Cockroach Infestations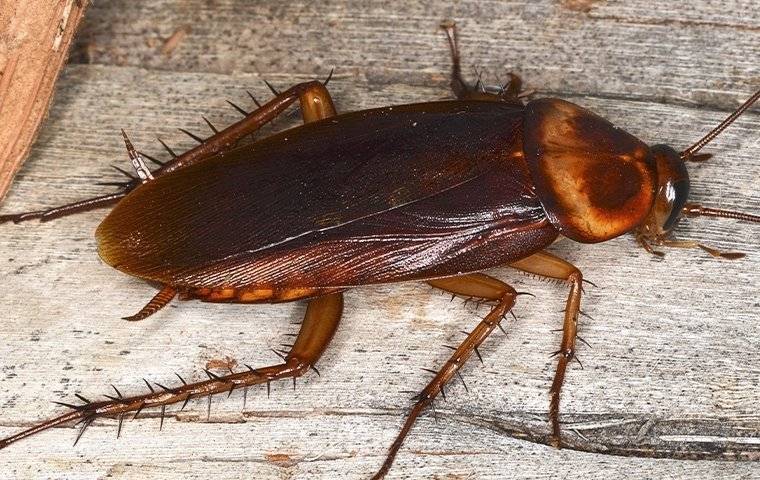 Cockroach infestations are a common issue for Lake Wylie property owners because of the reliance that these pests have built on humans and the amount of humidity that the area produces. Once a cockroach infestation has begun, it can be very difficult for people to curb because the average female lays 160 eggs in a year. The best way to put an end to problems like these is with professional help from Go-Forth Pest Control. We bring more than 60 years of experience to every property we treat along with a full commitment to our customer's satisfaction.
Along with our expertise in local pest biology, we rely on in-depth property inspections and EPA-approved products in order to understand the extent of your cockroach outbreak and treat its source. These comprehensive services also mean that we'll work to prevent future issues by sealing up cracks and crevices and treating the area around your property with safe pesticides. For more information on trusted cockroach control, contact us today.
Commercial Pest Control In Lake Wylie, SC
A pest problem can be extremely detrimental to your business whether it's a small infestation or a full-blown outbreak. At Go-Forth Pest Control, it's our mission to help you navigate these moments as swiftly as possible and to full completion. Our company has been solving pest dilemmas in the Lake Wylie area since 1959 and we continue to seek excellence to this day. We blend our extensive experience with a dedication to innovation, which yields a completely satisfactory experience for you; we guarantee it.
Every service that we offer is backed by science and proven to be effective. All of our programs are tailored to the findings from our property inspections so you'll always receive the exact care you need. We work with housing associations, property management firms, healthcare facilities, schools, and restaurants for a host of issues that are not limited to cockroaches, ants, rodents, and stinging insects. For more information on our commercial pest control services, contact us today.