Quality Pest Control In Lancaster, VA
Lancaster sits along the Corrotoman River and is considered a coastal town given its proximity to the water. It's a small town that has good public schools, lots of public works and services, and a historical society. Residents of Lancaster get to enjoy nearby hiking trails and preserves no matter the time of year. This community does see its seasonal visitors; however, there are numerous people who call Lancaster their home throughout the year as well.
At Go-Forth Pest Control, we know that your home or place of business needs protection no matter the time of year. For more than 60 years, our family has been providing quality pest control in Lancaster, VA. Now that we're in our third generation of ownership, we continue to show grit, have an unwavering dedication to our customers, and promise an honest and straightforward experience. To receive a free quote and learn more about all of our guaranteed services, call us today!
Residential Pest Control In Lancaster, VA
At Go-Forth Pest Control, we offer a broad range of pest control services that will enhance the quality of life in your Lancaster home throughout the year. Whether you're concerned about mosquitoes on a seasonal basis or you want ongoing protection from rodents, we can help. Our services are always customized to your precise needs. We're able to provide this service because we have more than 60 years of experience, use proven methods, and listen to what our customers need.
Our signature programs were created to maximize your coverage and eliminate the stress of worrying about possible infestations. Those include:
The Basic: This plan focuses on prevention with four exterior services during the year. It covers pests such as millipedes, spiders, and rodents. Interior treatments are given as needed.
My Elite: Our mid-level plan delivers bi-monthly interior and exterior services, additional coverage for stinging insects, and preferred booking.
My Elite Plus: This plan offers our most comprehensive coverage. You'll receive year-round care and coverage for pests like fleas, ticks, mosquitoes, and fire ants.
For more information on our guaranteed residential pest control in Lancaster, call us today.
Don't Let Bed Bugs In Lancaster Keep You Up At Night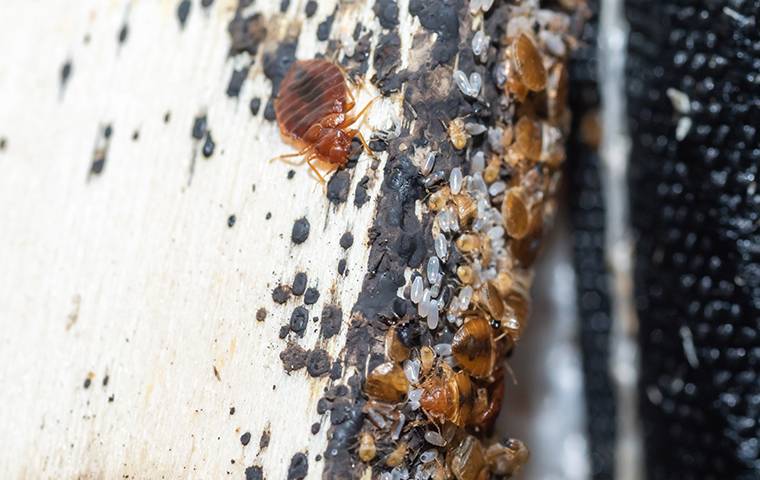 When bed bugs gain access to your Lancaster home, it's very possible that you won't see them or know how they got there in the first place. As parasites, bed bugs are skilled at finding hosts that will allow them to hitchhike. They may have latched on to your personal belongings after a long trip or a used sofa that you picked up at a yard sale. Either way, these bugs will proceed to feed off of you while you're asleep. Instead of allowing their population to grow, consider professional help from Go-Forth Pest Control.
We have more than 60 years of expertise, which we put to good use when eliminating your bed bug problems. Our service begins with a complete home inspection so that we can locate the source of the outbreak and understand just how far it's gotten. Before we can move forward with treatment, we'll provide you with a prep sheet of tasks that must be completed before we can begin treatment. When we treat your home, we always use EPA-approved products and we even offer a 30-day warranty. For more information on bed bug control in Lancaster, call us today.
Why Cockroaches Are Such A Hazard To Lancaster Residents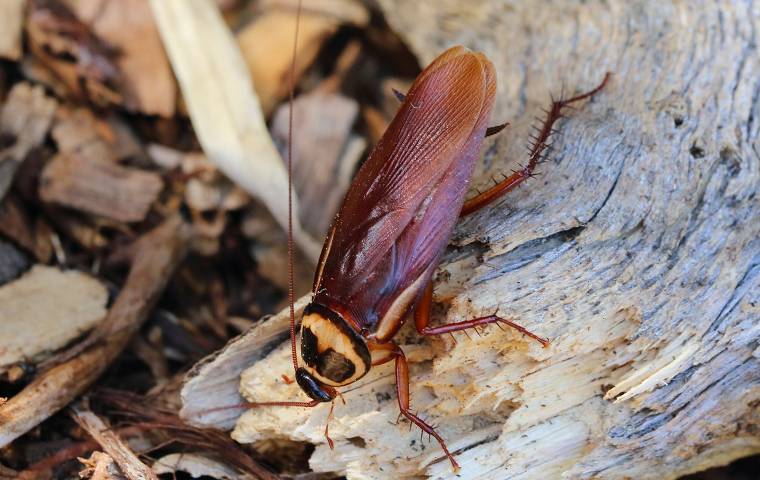 Cockroaches are a common pest for Lancaster residents, but they can also be quite hazardous. One of the reasons for this notion is because of the health risks they are associated with. Cockroaches are linked to pathogens such as E. coli, streptococcus, listeria, and giardia, which can cause a host of gastrointestinal issues. The pathogens that lead to these problems often come as a direct result of ingesting food that's been contaminated with fecal matter or shed body parts. Certain health issues can also come from touching a cockroach.
They continue to be a hazard because they are notoriously difficult to eliminate. Not only is the most common species, the German cockroach, growing immune to many forms of treatment but they can also survive with little sustenance when they need to and reproduce rapidly. The average female cockroach will lay one egg sac that contains approximately 16 eggs a month for ten months. Add the fact that cockroaches are nocturnal and can enter homes in sneaky ways such as through sewers, and homeowners have themselves a cockroach crisis. For more information on cockroach prevention, call Go-Forth Pest Control today.
Commercial Pest Control In Lancaster, VA
Finding the right company to trust with the safety of your Lancaster business can be challenging, but at Go-Forth Pest Control, we make the decision simple. We are a local, family-owned business with more than 60 years of experience. All of our work is infused with grit, honesty, and tenacity. We offer customized services that are built to meet your specific and evolving needs.
In order to determine the best course of treatment, we always begin the commercial pest control process with a detailed property inspection. This includes the interior and total exterior so that we can find entry points that pests could be using, understand what attracted them, and understand just how widespread the problem is. When partnering with us, you can always expect a straightforward experience and a pest-free guarantee as well. For more information on commercial pest control in Lancaster, call us today.