Quality Pest Control in Litchfield, VA
Litchfield is always hustling and bustling with the abundance of people here. There's always something to do in Litchfield, and never a dull moment! While it's wonderful being in a populated place, it's not so great when pests come to populate your property. When they invite themselves into your home or business, it's time to call on Go-Forth Pest Control for help.
We serve you with a friendly demeanor, treating you as we'd expect someone to treat us. Our effective services for pest control in Litchfield are unparalleled in the area. We're proud to be Litchfield's most trusted choice for residential and commercial pest management services, and you'll be proud of your pest-free property by the time we finish.
Our team of pest control technicians has 60 years of experience combined, making us highly qualified. We're well-versed in handling every type of pest problem in this area, so you can count on us to get the job done right every time.
Our family-oriented company is under its third generation of leadership in our family. If you're looking for a company that cares, you've come to the right place. With a focus on customer satisfaction, we elevate the experience you'll enjoy when receiving our pest control services. We'll meet your specifications and exceed your expectations during every appointment, prioritizing your needs every step of the way.
Rely on an innovative leader in the pest control industry by choosing to work with Go-Forth Pest Control. We're the company you want to call—so go forth and schedule your appointment today. We look forward to speaking with you soon!
Residential Pest Control In Litchfield
When you need home pest control in Litchfield, VA, you need Go-Forth Pest Control. Our highly experienced team of service professionals has your needs covered. We're the family-owned company you can trust to protect your loved ones and the property you've invested in from pests.
We take care of pests efficiently without compromising safety. With simple and consistent services, we can offer you reliable results you can depend on. We're here to restore your property to its pest-free state and give you peace of mind.
Put your Litchfield property into the hands of our pest control technicians, and you won't be disappointed with the results. Start by calling to schedule your initial inspection with our local experts today.
Anticipation: What To Expect When You've Got Ants In Litchfield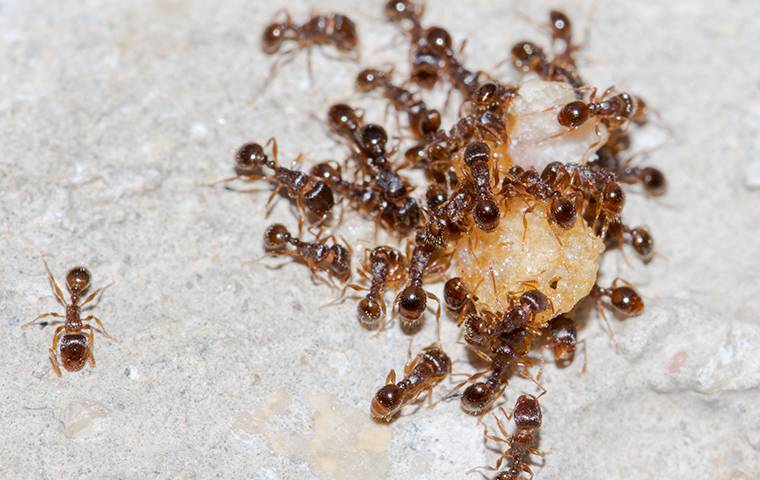 If you've got ants crawling all over your property in Litchfield, you've got some unfortunate things to look forward to! Ants can contaminate the surfaces they run along and any food they can get into. Specific types of ants can cause further issues, like stinging fire ants or destructive carpenter ants. Not to mention, some ant species can spread diseases.
Instead of worrying about ants and the problems they bring, rely on Go-Forth Pest Control for the best service in town for ant control in Litchfield. We'll come out to your property and get rid of those annoying little insects. When ants come marching, it's time to call us!
Five Tips To Reduce Mosquitoes In Litchfield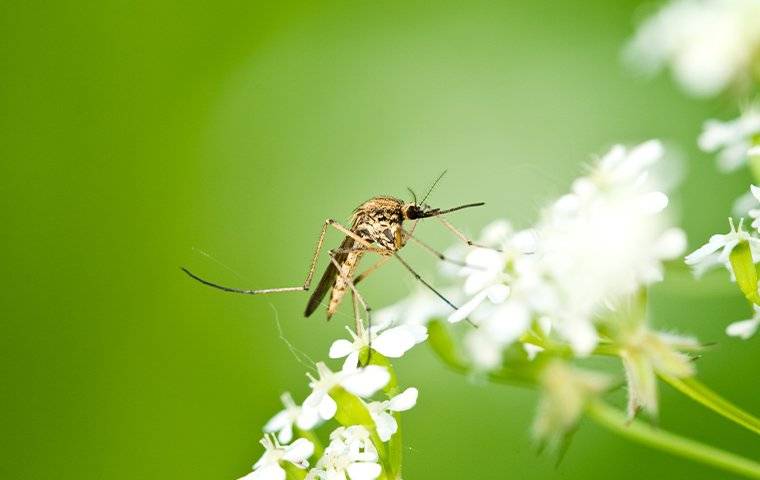 When you're dealing with mosquitoes in Litchfield, it can be incredibly annoying. Stepping outside on your property just to get bitten isn't a pleasant experience. When the mosquito population on your property gets out of control, it's time to call Go-Forth Pest Control for mosquito control in Litchfield.
In addition to taking advantage of our professional services, there are effective preventative measures you can take to reduce the population on your property. Take note of these five tips to put mosquitoes in their place:
Eliminate areas of standing water on your exterior property.
Remove excess vegetation.
Avoid going outdoors during dusk and dawn.
Wear clothing with adequate coverage.
Wear mosquito repellent.
These five tips will stop mosquitoes from being attracted to your property and keep their population low. Give us a call for our mosquito control services, implement these tips, and enjoy this season in the outdoor space you love!
Commercial Pest Control In Litchfield
We're proud to be the most trusted name in commercial pest control in Litchfield. When it comes to your company's safety, you need the job done completely and correctly every time. That's why we strongly encourage local businesses to work with us. Our mutually beneficial partnership will serve your company for years to come, saving you time and resources by stopping contamination and property damage before it becomes an expense.
You should be able to focus on your business and leave the pests to the pros. Put the little critters on our to-do list so you can get back to yours! We're here and happy to help, so don't hesitate to call us today.
We look forward to helping you reach your business goals by providing you with every commercial pest control service you need.