Professional Pest Solutions In Locust, NC
About 30 miles from Charlotte, nestled on the banks of the Catawba River, is Locust, NC. What was once a tiny, rural town is now one of the fastest-growing cities in North Carolina. As the population of Locust grows, so do the pest problems.
At Go-Forth Pest Control, we understand how valuable pest control in Stanly County is. We also have years of local knowledge about the area's pests and how best to treat them. When you combine that with our desire to serve every customer at the highest level, you have the recipe for pest control that the people of Locust can count on.
Home Pest Control In Locust, NC
Locust is home to many pests, most of which can cause significant issues if they make their way into your home. Ants are an annoying and sometimes destructive nuisance, termites can cause costly damage, mosquito bites are dangerous, and roaches and rodents spread disease.
These issues are just a few reasons why home pest control in Locust is essential. Our home pest control plans are designed to treat many common residential pests. An inspection will determine the pest pressures you are facing and if you have any active infestations. We will recommend a treatment plan for your home that will keep it pest-free all year long based on those results.
Don't leave pest control to chance or cheap D.I.Y. solutions you read online. Let our trained pest control experts keep your home pest-free and everyone safe.
Simple Tips To Prevent Bed Bugs In Locust, North Carolina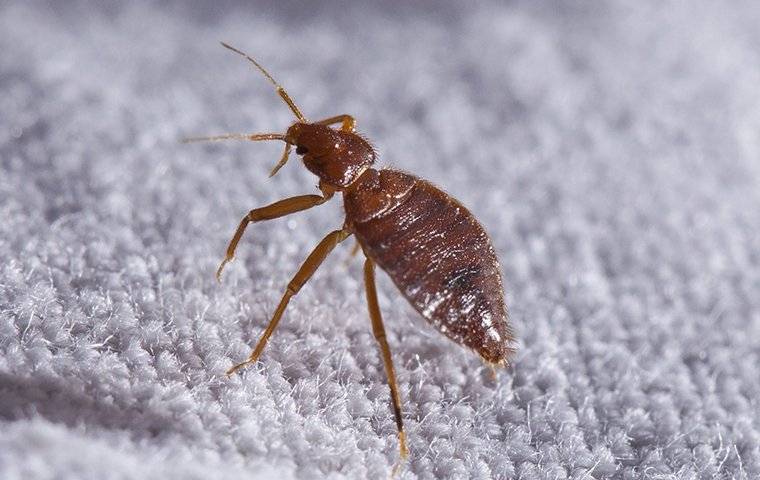 If you are like most people, you take pride in keeping a clean home and probably don't give much thought to bed bugs. But you should know that these tiny pests are rising in our area and across the United States.
While bed bugs aren't dangerous, their bites are itchy and painful, and the thought of bed bugs in your home can make it difficult to sleep. Keeping these pests out is primarily a function of prevention.
Here are some simple steps you can take to keep bed bugs out of your home:
When traveling, keep your clothes and bags off the floor of hotels
Consider wrapping luggage in a garbage bag or plastic
Always wash your clothes in warm water when you get back from a trip
Thoroughly inspect any furniture before you bring it into your home.
Pay attention to the cracks, crevices, and dark areas like the backs of drawers
Check mattresses and other upholstery before you buy it, looking carefully at the seams and zippers
If you suspect a bed bug infestation, call us immediately. Professional bed bug control can stop an infestation quickly, before it spreads to other rooms in your home, making it more challenging to eliminate.
Locust's Step-By-Step Guide To Effective Cockroach Control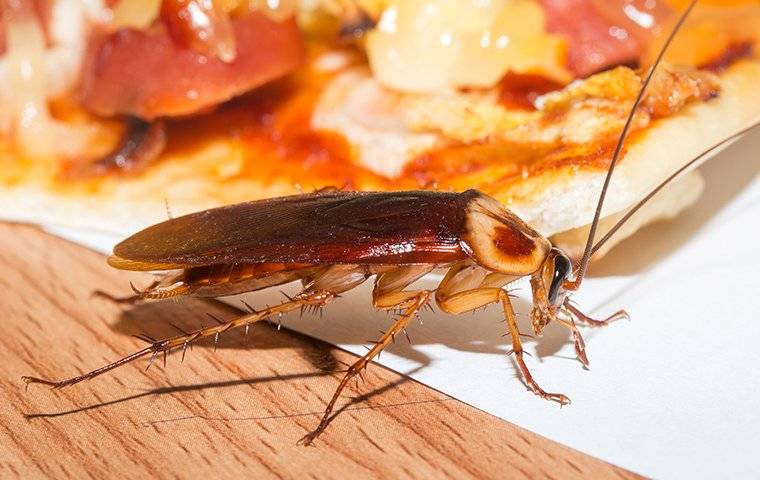 Cockroaches are gross! There is no other way to put it. These pests scurry around in the shadows of your home, but they can also spread diseases. Even worse, if you see a cockroach in your home, there is a good chance there are many more hiding where you can't see them.
While professionals should always treat a roach infestation, there are some cockroach control steps you can take on your own:
Seal cracks and crevices on the exterior of your home
Eliminate moisture around your home in areas like basements and crawlspaces
Take your trash out regularly and store it in sealed containers
Don't let dishes pile up in the sink
Sweep up crumbs
Vacuum regularly
Regular pest control from Go-Forth Pest Control is also critical for keeping these disgusting and dangerous pests out of your home, so call us today for all your cockroach control needs.
Commercial Pest Control In Locust, NC
In smaller towns like Locust, word of mouth advertising is one of the best ways to get new customers to your business. This can be great when things are going well, but bad news travels quickly. If your restaurant has a rat problem during dinner service or your store has roaches, everyone in town will know about it quickly.
The best way to prevent this nightmare scenario is with Go-Forth Pest Control's commercial pest control plan. Our plans are designed individually for the needs of your business based on a thorough inspection and knowledge of your industry and its standards. We will work with you to determine exactly what you need for professional pest control around your commercial property and then make sure our plan meets and exceeds those needs. Commercial pest control from Go-Forth Pest Control means you can run your business without worrying about the issues that pests can cause.