Professional Pest Control For Mebane, NC Properties
In a place like Mebane, the weather is very conducive to pests. Fortunately, in our 52 years of experience, our experts at Go-Forth Pest Control have found that a place like Mebane is home to the kinds of customers that we love to serve: homeowners who place an emphasis on family over everything, and business owners that espouse an uncanny commitment to customer service. Those are the kinds of clients we love to serve the most because those are the values that we've based our company around. Our vast experience protecting the Mebane area from pest problems has allowed our values to shine through our service: putting our customers (and what means most to them) first.
That kind of emphasis is the reason we've received a number of accolades for our pest control services, such as an A+ rating from the Better Business Bureau and an honor as an Angie's List Super Service award to name a few. Plus, our recurring services are backed by the Go-Forth Pest Control pest-free guarantee, which ensures that any pest problem that occurs between visits is taken care of at no extra charge. Read more about our services below or give us a call today to get started.
Home Pest Control In Mebane, NC
Incurring a pest problem in your Mebane home can be an overwhelming feeling, but it can also put your health and home in danger. Common local pests such as roaches and rats can spread a number of different diseases (salmonella and E.coli to name two). Plus, rodents, termites, and many other pests can destroy your property over time.
In order to protect what matters most to you, it's important to put your trust in pest control methods with a proven track record. Our eco-friendly solutions will protect your home from invasive pests without endangering anyone who lives there, and our pest-free guarantee promises you a pest-free home between quarterly treatments. Give us a call today to schedule an inspection of your property and get started with our home pest control service.
Here's Why Mebane Residents Should Call The Pros For Their Ant Control Needs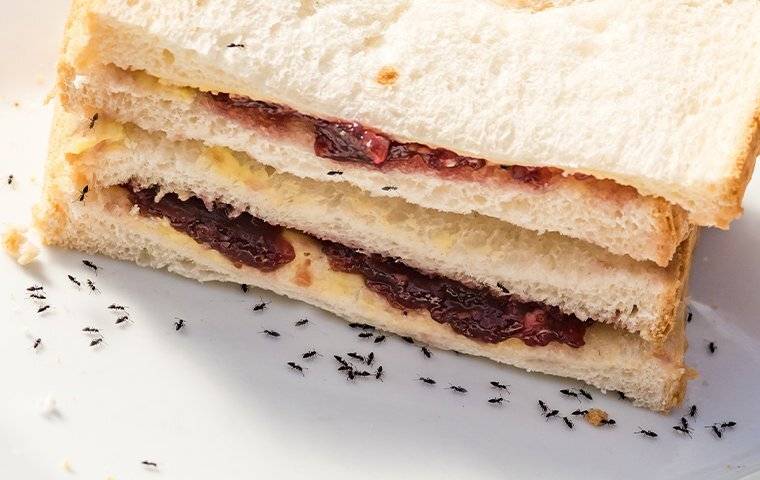 Ant infestations are frustrating for two reasons: ants are incredibly hard to control, and ants can be dangerous as well. Fire ants and other stinging ants in the yard can create dangerous health conditions, while ants on the inside of your house can spread bacteria throughout high-traffic areas like the kitchen and pantries.
Since ants are small, flexible, and resourceful, they can get into almost any structure. While keeping your home clean can reduce their interest, it can be very difficult to get ant infestations out of your house on your own. Plus, since they can nest within your walls, you may never know the full extent of the problem.
Fortunately for you, ants are no match for our professional treatment methods. Our general pest control protection plans can keep your home ant-free with eco-friendly technology that provides a protective barrier around the house and reduces ant activity in the yard. Be careful. Ant problems can sneak up on you quickly, so give us a call at the first sign of an ant problem.
Bed Bugs: The Dangers & Health Hazards They Pose To Mebane Homeowners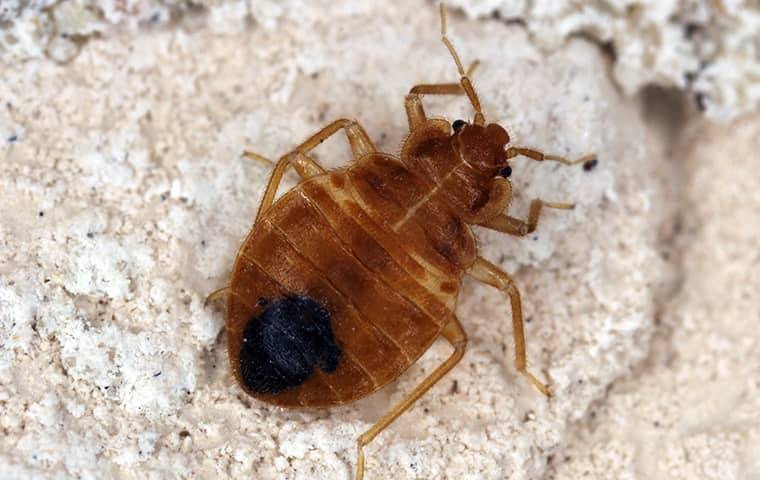 Bed bugs can get into your home in a variety of ways, but hitchhiking on luggage and secondhand furniture are the most common. Unfortunately, once they're in, it's nearly impossible to get them out on your own. The infestation may spread to all of your cushioned furniture before you realize you have an issue.
Since bed bugs wait until you stop moving to come out from under the cushions to feed on your blood, you'll probably notice the red bumps on your skin when you wake up before you notice the pests themselves. Over time, these bites can cause excessive itching and skin damage, but that isn't the biggest health concern.
Homeowners who've suffered a prolonged bed bug infestation have reported insomnia and even anemia that lasts long after the infestation is eradicated. That's why Go-Forth Pest Control offers the highest-quality combination of bed bug treatments in the industry. We'll treat the entire house (or just areas that need treatment) before returning 10 to 15 days later to ensure that the entire infestation has been taken care of. Call us at the first sign of bed bug activity to limit the health risks.
Commercial Pest Control In Mebane, NC
Every business owner understands that pest problems are bad for business, but pest protection is not always on the top of the list of to-do items. As a business owner, you might have a hundred other things to do in just one of your normal days running the ship, but failing to protect your business from pest invasions could cause damage to your inventory and your reputation in the community.
Protecting your investment the right way means trusting the ongoing professional treatments of our Go-Forth Pest Control commercial pest control experts. When pests threaten your property, you need the most effective eco-friendly treatments in the industry, placed by the most experienced technicians. That's what we have to offer, and that's why we can offer our pest-free guarantee which guarantees a safe-harbor from pests that you can count on between our monthly treatments. Call us today to get an inspection from our commercial pest control experts.