Pest Control In Ninety Six, SC
Small towns like Ninety Six enjoy the gorgeous countryside and close proximity to recreational opportunities. But rural areas also overlap with the natural habitats of many of the common pests that invade our properties.
If you aren't taking steps to protect yourself from infestations, you can wind up suffering the larger consequences of pests in your home or business. This is why proper pest control and lawncare spraying in Ninety Six is your best option for avoiding pests. Learn how Go-Forth Pest Control can help you with pests that are already a problem and leave you in a better position to avoid future infestations.
Residential Pest Control In Ninety Six
Even homeowners who keep their property clean can be surprised by the presence of pests. All properties can wind up with infestations because all properties have factors that attract pests in the first place. They know that their chances of finding food, moisture, and shelter are far higher if they invade your home, and they will often utilize unseen access points to do so.
This is why proper residential pest control focuses on comprehensive protection, not just treatments in the areas where pests seem to be the most active. At Go-Forth Pest Control, we offer a thorough and effective process to address infestations and help you avoid future pest problems:
Inspection: We begin by inspecting your home and yard, checking for signs of pest activity or areas where you might be particularly vulnerable to invasion.
Treatments: We then address these areas with safe, effective, and affordable treatments that drive pests out and discourage them from invading again.
Follow-up: We will always check in with you after our initial visit to make sure you're completely satisfied. We can also set you up with monthly or seasonal plans if you want to make sure the pest protection we offer lasts all year long.
Instead of letting pest problems catch you off guard, keep your Ninety Six home pest-free by calling on Go-Forth Pest Control for overall protection.
Winning The Battle Against Bed Bugs In Ninety Six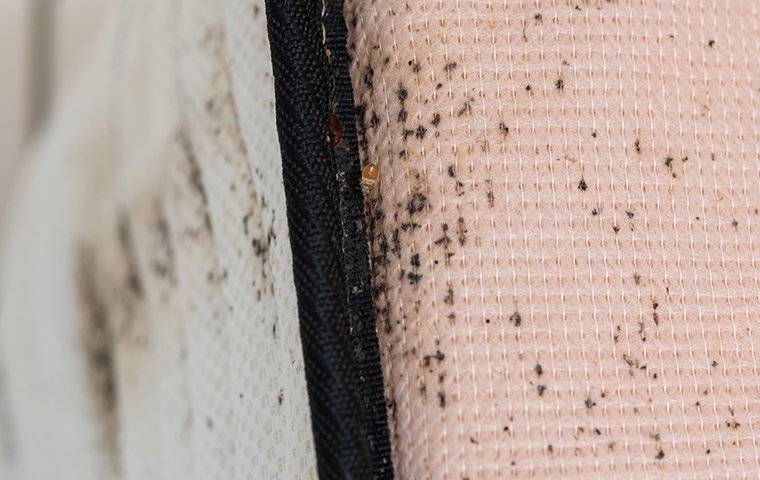 In terms of pests that surprise property owners with their sudden appearance, bed bugs might sit right atop the list. These tiny parasites invade properties without people realizing it, and the first sign of an infestation is often the bed bug bites themselves.
To keep bed bugs out, you need to know how they spread from one property to the next, and all the areas they can hide. Despite their name, bed bugs can inhabit a range of common household items, not just beds. They can also be found inside closets, furniture, or other areas where they can burrow down inside linens and cushions.
To truly address a bed bug problem, you need bed bug control from trained professionals who can root out the entire population. At Go-Forth Pest Control, we act quickly to eliminate bed bugs before they can become an uncomfortable nuisance in your home.
Effective Strategies To Protect Your Ninety Six Home From Termites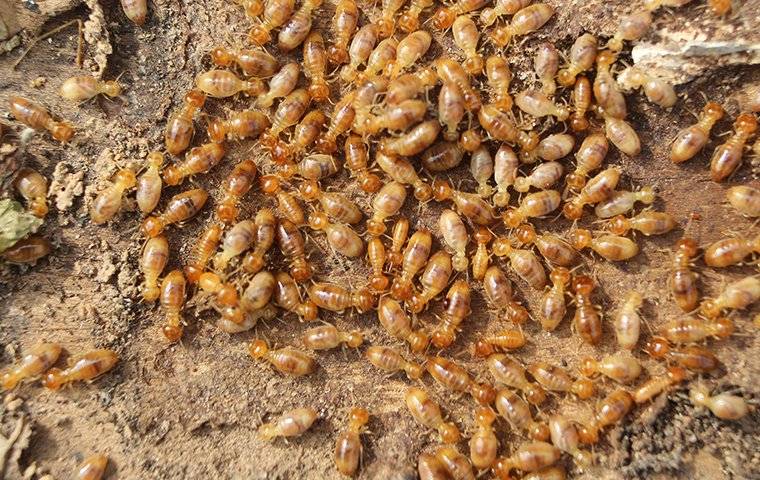 The key to avoiding termite damage is not waiting for the population to become obvious before you act. Getting started on protecting your home from termites with guidance and treatments from Go-Forth Pest Control is much better than winding up with extensive termite damage.
Here's how we can help you address your risk of termites:
Inspections: We offer comprehensive termite inspections that clue us into termite dangers before they can spread throughout your yard or structures.
Landscaping: Your yard's layout and maintenance may be the biggest factor in keeping termites from invading your property. They tend to form outdoors, feasting on trees or other sources of wood before moving indoors, so catching them early on and addressing yard factors that draw them closer to your home is the first step in total termite control.
Treatments: If termites are discovered during our inspection, we act quickly to treat them and completely eliminate the colony. Only expert methods will eliminate the queens, which create more termites to replenish any that are addressed via incomplete treatments.
Turn to Go-Forth Pest Control for termite inspections and treatments that keep you safe.
Commercial Pest Control In Ninety Six
Businesses can also wind up with pest infestations, and the consequences can be far greater for commercial property owners than they are for residential ones. Pest infestations damage your credibility as a safe and professional business, hurting your bottom line. But pests also incur more direct costs, either by forcing you to make repairs or by prompting you to waste money on supposedly fast-acting and effective DIY treatments that don't actually do what they claim.
Instead of waiting for pests to strike or trying to deal with them on your own, protect your Ninety Six property from infestations by getting commercial pest control from Go-Forth Pest Control. We know how to quickly eliminate pest problems and defend your business from future infestations, using methods that actually work.
Not only does this protect you from the immediate risks of an infestation on your property, but it actually saves you money in the long run by making sure you're never spending more on pest control or the consequences of an infestation than you have to.
Let us help you avoid pests and the larger costs they bring by contacting Go-Forth Pest Control today.