Quality Pest Control Solutions In Pfafftown, NC
In a place like Pfafftown, you can never be too careful about the way you protect your home or business from pests. There are a variety of dangerous pests like mice, rats, roaches, and ants that will spread harmful bacteria around your home or business, but there are also pests like termites and carpenter ants that can do damage to your property, over time, as well.
Why take a chance with either when some of the highest quality, affordable pest control is available right down the road? Go-Forth Pest Control is your locally owned solution for all your pest control needs. We have:
Award-winning service technicians
60+ years of industry and area experience
A+ Ratings from the Better Business Bureau
4.8+ ratings on Facebook and Google
A pest-free guarantee backed by a proven track record
Completely free inspections
That's right. We'll send one of our award-winning pest technicians to your home or business to give you a free inspection and estimate at your earliest convenience. Call us today to schedule an appointment.
Home Pest Control In Pfafftown, NC
When you become a homeowner, there are a variety of things you need to do to protect your home, family, and property. Unfortunately, invasive pests will threaten all of these things, but there's not much that you can do about it on your own. Trying to solve Pfafftown pest problems on your own might increase the risk to your property and health, and it could also end up costing you more money in the long run.
That's why you need the kind of pest control protection that puts what matters most to you first. At Go-Forth Pest Control, we create the kind of pest-free environment that can keep your family safe without breaking the budget. Call us today to schedule a free inspection with one of our award-winning customer service technicians.
Bed Bug Control: A Helpful Guide For Pfafftown Residents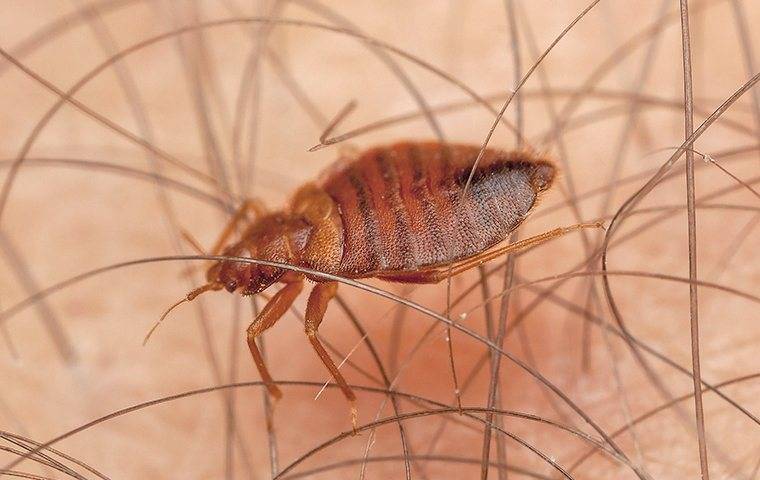 Bed bugs might be small, but they can be a big nuisance in your Pfafftown home. First of all, they are very difficult to keep out because they typically hitchhike into your home on luggage, used furniture, and other items that you might not think about checking before bringing them into your house. Once they are in, bed bugs will burrow deep within the cushions as you're active during the day, so you'll rarely see the actual pests themselves.
After they come out at night to feed on your blood, they'll leave signs such as bite marks on your skin, rust-colored rings from excrement, and a musty odor on furniture. Unfortunately, when bed bugs burrow beneath the surface of the furniture, home remedies like sprays and vacuuming won't eradicate the problem.
If you notice signs of a bed bug infestation, it's important to call professional help immediately. While these pests have never been linked to disease transmission, a prolonged bed bug infestation can lead to skin irritations, insomnia, and anemia. Fortunately for you, our award-winning bed bug experts can spot an infestation during a free inspection and put together a plan to address the issue completely. For the safest and most effective form of bed bug control in the industry, call us today and set up your free inspection.
How Pfafftown Homeowners Can Spot A Cockroach Infestation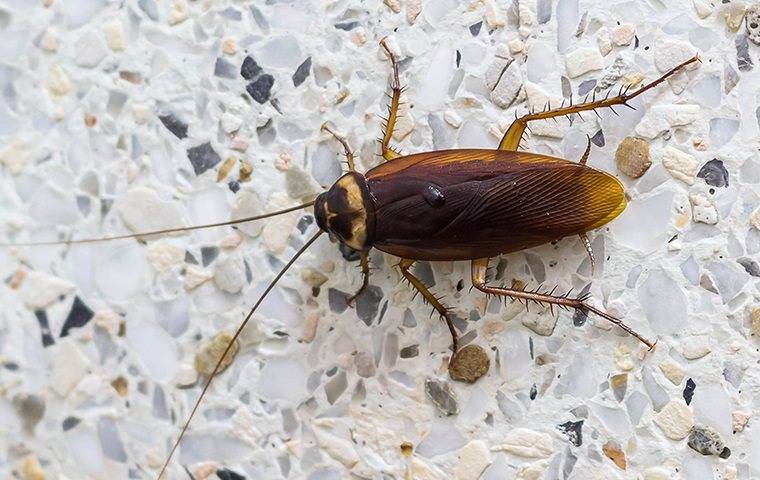 While everyone can agree that cockroaches are some of the most disgusting-looking pests that invade Pfafftown homes, they are also some of the most dangerous pests that you could have on your property. Since they spend much of their lives in contaminated areas like sewers and landfills, they are known to spread dangerous bacteria around your home.
Since they're afraid of humans and light, you'll rarely see very many of these roaches hanging around, even if you have a robust infestation within your walls. Here are a few things you can keep an eye out for to see if you have a roach infestation:
Roach droppings that look like ground-up pepper
Roach carcasses around the property
A few live roaches within the house, especially during the day
Yellowing of the walls due to roach secretions
If you notice any of these signs, you could have a severe infestation. However, since roaches are very flexible and strong for their size, they can squeeze out of harm's way and hide very easily. That's why it's nearly impossible to get rid of a roach infestation on your own. Instead, put your trust in the professional solutions that have been keeping Pfafftown area homes roach-free for over 60 years. Call us today for a completely free inspection that can identify the root of the infestation.
Commercial Pest Control In Pfafftown, NC
As a business owner in Pfafftown, it's important to understand the devastating effects that pest activity can have on your inventory, employees, and your reputation in the community. Thanks to the power of social media, pest problems can make your business go viral for all the wrong reasons.
That's why you need the kind of protection that can guarantee you a pest-free property. With expert commercial pest control technicians and the latest in eco-friendly pest solutions, our monthly treatments can ensure that your customers will never witness a pest problem in your commercial facility. Call us today to schedule a free consultation with one of our commercial pest control experts.