Friendly Pest Control In Pinnacle, NC
Pinnacle is a gorgeous place with a close-knit community. We've all come to love it here—and it's no wonder why! Being in Pinnacle is an experience like no other, and we all benefit from it. Unfortunately, pests tend to want to get in on this good thing, and that's why Go-Forth Pest Control is here to help.
Our pest control technicians treat every customer with a friendly demeanor while providing their properties with effective and efficient services. With over 60 years of combined experience, you can count on our team to get the job done. We always work with your best interests in mind, providing you with the high-quality customer experience you deserve as our friend and neighbor.
Our family-oriented company is currently under third-generation ownership. With longevity and dedication like that, we're the pest control company you can trust! We'll be there for you in the long term, earning your return business and referrals at every appointment.
We focus on customer satisfaction, so you won't want to work with any other pest control company in the area. When you work with us, we spoil you with our outstanding services! You'll receive services conducted with the highest possible standards of professionalism and efficacy—just as you deserve.
As an innovative leader in the pest control industry, we're paving the way for the pest-free future you want for your family or your company. Whether you own a residential or commercial property in the area, you can count on us for the best services available for pest control in Pinnacle. Contact our local experts at Go-Forth Pest Control to schedule your appointment today.
Residential Pest Control In Pinnacle
When it comes to home pest control in Pinnacle, NC, Go-Forth Pest Control is the company to call. Our highly experienced pest control technicians utilize industry-leading techniques, equipment, and products so your property always gets the best.
Allow us to effectively restore the quality of your property, fending off contamination and potential property damage. We take pride in keeping you and your loved ones safe so you can thrive in this wonderful area. Contact us today to get the pest control process started and protect the property you love.
The Damage Termites Can Cause To Pinnacle Homes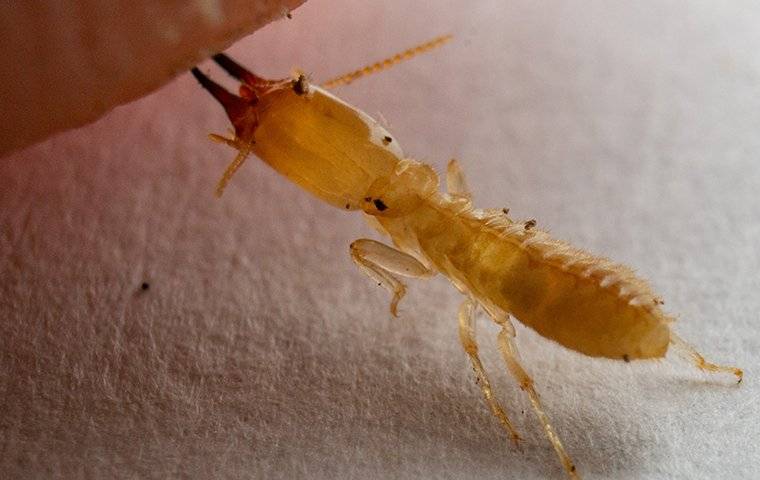 Unfortunately, termites can cause extensive and expensive damage to homes in Pinnacle. They chew away at wooden structures, compromising the structural integrity of a property if left to their own devices for long enough. Before you know it, you could be paying for termite-related repairs not covered by homeowners' insurance.
Go-Forth Pest Control provides annual termite inspections to local homeowners to protect their properties. By taking advantage of these affordable annual appointments, you can avoid dealing with thousands of dollars in damages down the road.
If we do find an infestation on your property, we'll provide you with the effective termite control in Pinnacle you need to get rid of them. You can count on us to eliminate every last termite, so you won't need to worry about damage any longer.
Put your termite-related worries in the capable hands of our professionals so you can get back to living your best life!
How To Deter Centipedes And Millipedes From Your Pinnacle Home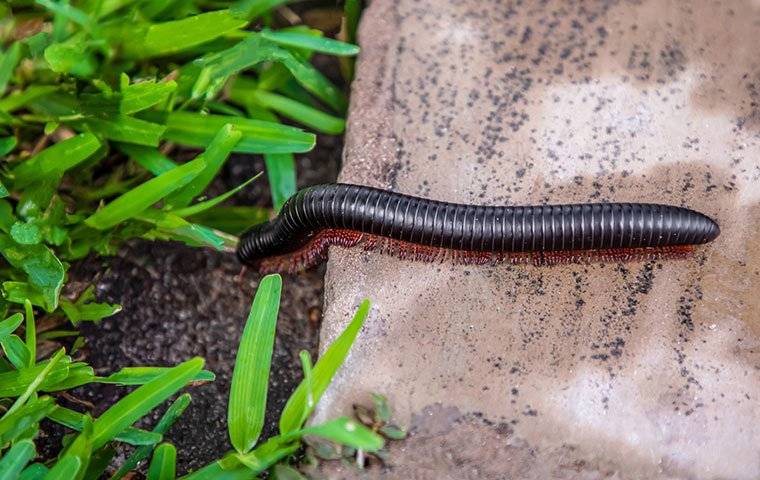 If you've ever dealt with centipedes and millipedes on your property, you never want to deal with them again—and understandably so. If you have a current infestation on your property, wipe them out with the help of our professionals. We have reliable services to control centipedes and millipedes in Pinnacle. Then, take advantage of these preventative tips to stop these creepy crawlers from returning.
To deter centipedes:
Reduce areas of high moisture.
Remove piles of leaves, grass clippings, logs, and rocks.
Seal cracks, crevices, and gaps around your property.
To deter millipedes:
Reduce moisture in and around your home.
Mow your lawn regularly.
Remove piles of leaves and grass clippings.
Store firewood on an elevated surface.
Take advantage of these tips in combination with our professional services, and stop worrying about centipedes and millipedes. Give us a call to get your property's pest control process started today!
Commercial Pest Control In Pinnacle
When you need commercial pest control in Pinnacle, NC, you need the best in town. Trusting your company's safety to a pest control provider is an important choice. That's why we're honored to be the most trusted choice available, and we're proud to invite you to our loyal network of commercial clients in the area.
We're here to help your company thrive by stopping property damage and contamination before it can occur. We'll provide your valued customers and employees with the quality conditions they deserve so you can grow your business. Our discreet and effective services are what you need to take care of pest problems without compromising the integrity of your company's brand. Take pests out of the equation by leaving them to us, and get back to worrying about your business!