Get Rid Of Rodents In Raleigh, NC
We offer rodent control for the area of Raleigh, NC. With years of experience exterminating rats and mice in the area, we're the go-to pest control company for many Triangle residences and businesses. We have been in business since 1959, so we have perfected the art of exterminating all types of rats and mice. If you're having a problem with roof rats or any other rodent, don't hesitate to call our experienced Raleigh exterminators and ask about our rodent control treatments. Besides offering a very effective solution for exterminating rodents, we offer very competitive prices without sacrificing effectiveness.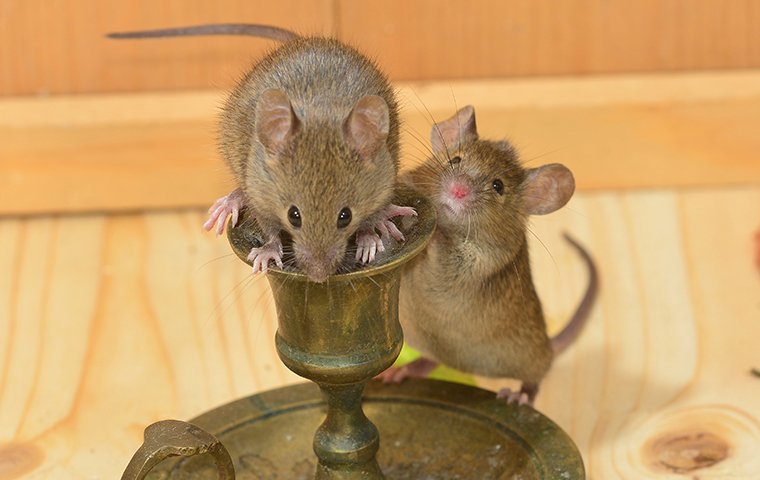 Roof Rats
Root rats are also known as "ship rats" or "black rats". They are a common long-tailed rodent that loves to live in the upper part of homes' attics and roofs. They usually get into your home trough tree branches. They do not adapt well to cooler temperatures; these types of rodents inhabit mostly warmer climates in the coastal areas of the USA.
Rodents & Many Other Pests!
Rodents are found everywhere; in our homes, supermarkets, restaurants, food processing facilities, farm fields, livestock facilities, and warehouses. They also cause damage to buildings via their burrowing and gnawing activities, and they can gnaw through any type of material including cinder block, lead sheathing, concrete, and aluminum siding. They are also responsible for causing fires by gnawing on electrical wiring.
Rodents have also been linked to several diseases, but today, due to increased sanitation and effective rodent control programs, their activities are not as devastating as before. Besides getting rid of rodents, rats, and mice, we can also help you with many other pests found in the Raleigh, North Carolina region. We can help you get rid of mosquitoes, termites, ants, bed bugs, spiders, wasps, yellow jackets, and roaches. You name it, we can exterminate it.
How We Get Rid Of Rodents
Rodents are dangerous pests, as they bring diseases which can lead to fatality and may cause pregnant women sickness. Having them inside your home or business, you won't be able to sleep or relax since you will be anxious about their presence. By hiring Go-Forth as your exterminator, we'll ensure that you will have peace of mind after our treatments. We use appropriate treatment for rodents, insects, bugs, and other pests which will eliminate them instantly and keep them from making comebacks and cause damages in the future.
Our services are expertly delivered by our certified, highly trained, and licensed technicians who are capable of getting rid of those rodents in no time. As your pest control company for decades, we only give satisfying outcomes that are worth the price. When rodents are infesting your home, let go of your worries because Go-Forth is here to save you. Call us today and experience our quality, same-day service!
Rodent Company Near Me
Go-Forth is a local rodent control company near you in Raleigh. We offer same-day service and happily serve our customers in local areas. Call us today!
Other Pest Control Services For Raleigh, NC