If you can believe it, termites do more damage to homes in the U.S. than wind storms, tornadoes, hurricanes, and fires! You might think there's no possible way because they're small. They are indeed small, but they can significantly damage your home in numbers.
There are different species of termites across the U.S., but the thing to remember about these wood-eating pests is that they're not all created equally. The most common species in the Charlotte area is the eastern subterranean termite, and the subterranean species is the most destructive.
This particular species of termite can build colonies of anywhere from 100,000 to 1,000,000 worker termites. Even though each member doesn't consume that much independently, working together can cause harm. It is easy to see how termites can pose a significant risk to Charlotte's properties when considering that they are relatively simple organisms that do not need rest.
Even though sneaky termites can cause much damage to your home in Charlotte, that does not mean that you cannot put up a good fight against them. Reach out to Go-Forth Pest Control if you need reliable termite control from an industry leader. Termite damage is invasive, and there is no way to stop or reverse it after it occurs.
You can't estimate how much damage there is or whether or not you will even be able to repair it. As your Charlotte pest control experts, there are no unpleasant surprises involved with our termite control services. Call us today to inspect your Charlotte property.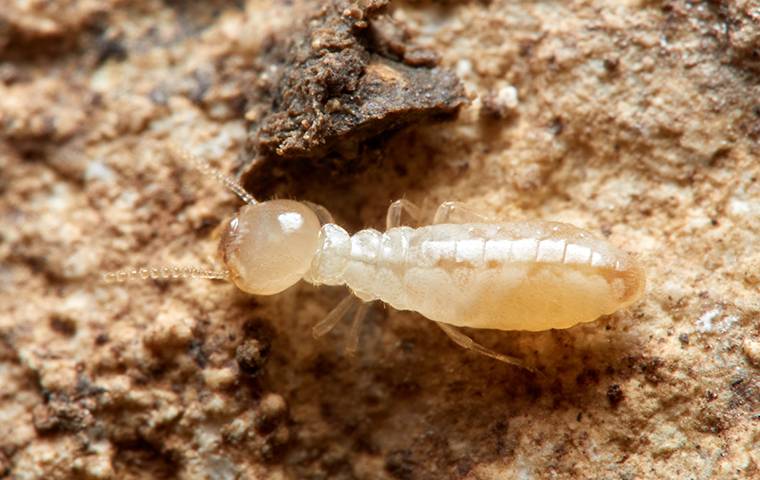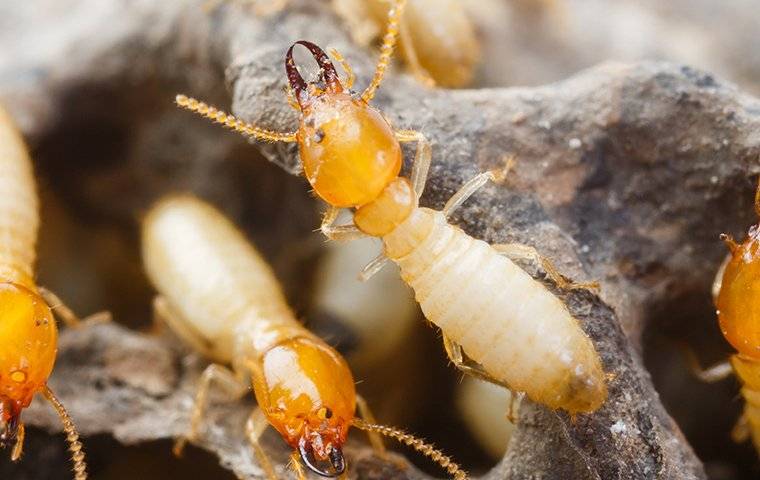 Signs Of Termite Activity To Watch For Around Your Home
It is not uncommon for termite activity to go unnoticed for extended lengths of time. The signs are not obvious enough, the damage is not significant enough, or there are simply no signs of termites active.
Whatever the reason, we overlook the presence of termites until it is too late to stop the damage. Awareness of common signs is essential to improve your chances of detecting a termite problem early on and reducing the damage it causes as quickly as possible. Here are signs to look out for that may indicate the presence of termites in your home:
Sounds of light tapping and clicking coming from within the walls and floors
Drywall that is discolored and sagging, ceilings and walls that buckle
Finding ruptured and discarded wings near windows and doors
Tubes of mud in the ground or on the walls lead to openings along your home's foundation
Damp, damaged, or weakened wood
Windows and doors that are difficult to open
Wood and other cellulose materials have pinholes
Termite swarmers flying from place to place in search of new nesting sites (at certain times of the year)
Visible worker termites that resemble white ants in the soil.
Small openings and cracks visible all along the foundation
Wood with intricate maze-like designs
These warning signs indicate that you have likely had termites for a while. The idea that such a significant issue could have been developing under your nose without your knowledge is upsetting. While we tend to wonder if there was anything else we could have done differently or how much harder we could have tried to protect the property, we can't go back and change the past. We can take the lesson learned and apply it moving forward.
You should know that your property contains termite attractants, the most prominent of which is moisture. Being proactive in your prevention efforts will safeguard your home in the future. Call Go-Forth Pest Control for the very best in termite treatments.
Why Termites Infest Wooden Structures
It is fair to say that termites have an advantage over the vast majority of the other species found in the world of insects. They do not have to risk their lives searching for food in dangerous environments. These pests consume wood, and certain species live in it.
Most of a termite's diet consists of cellulose, an abundant organic fiber found in wood and other plant materials like grass. Termites receive the essential nutrients for their continued survival from cellulose after they digest it.
Termites view wood as a delicious food source. These creatures won't think twice about gnawing through a wooden structure to satisfy their hunger, regardless of whether the wood is dry, damp, or rotted. In contrast to humans and the vast majority of insects, termites have a gut full of protozoa. You can blame a group of organisms called protozoa for the ability of termites to consume wood. They generate the appropriate digestive enzymes, which makes the digestion process much more manageable. These enzymes become active when the termites remove the cellulose contained within the wood, at which point the cellulose converts to sugars.
Termites need to consume wood to stay alive, but they also consume it to construct their nests and galleries. They can chew through each layer of wood due to their powerful mandibles. As more termites emerge from their eggs, the worker termites will tunnel deeper into the wooden structure to make more space for their galleries. Because they carry out this procedure stealthily, the resulting damage could be significantly worse than you initially anticipated.
In addition, worker termites do not prefer any particular kind of wood. They are on a quest to fulfill the requirements of their colony. For this reason, you should invest in annual termite control solutions that are effective long-term, even if it's just a yearly inspection. Over-the-counter pesticides won't deter these pests because they view all of your wooden structures as desirable targets for infestation.
At Go-Forth Pest Control, we believe no two infestations are the same, and an individualized treatment plan is how we will eradicate your termite problem. Prevention is always better than cure, and Go-Forth Pest Control is at your service. Call us today.
Why Annual Termite Inspections Are Worth It
Like most people, you probably visit the doctor once a year to assess your health. You probably also take your car in for routine maintenance and repairs regularly. Why, then, do people only reactively respond when protecting their homes from termites?
According to reports, termites are responsible for approximately $1.5 billion of damage to structures annually. If homeowners have an annual termite inspection, it can help prevent significant damage to their homes. This preventative approach can and will result in financial savings for the homeowner.
In most cases, it can take anywhere from three to five years before visible evidence of termites can be found. If an inspector visits once a year, they can spot the first signs of damage or an infestation and provide treatments to eliminate the termites. Ignoring termite damage and infestation may require fumigation, replacement, and repair of damaged wood. The cost of these procedures is significantly higher than that of local treatments. Damage caused by termites to a single home typically runs about 2,500 dollars.
Remember, your home is an investment. Termites can potentially eat you out of your house and home (literally) and create unexpected costs. When you choose to invest in termite pest control in Charlotte, you are essentially deciding how much money you are willing to spend on termites versus letting them decide for you. In point fact, you can include it in your financial plan.
Don't let termite damage catch you by surprise. Contact Go-Forth Pest Control immediately to get the ball rolling and learn more about our commercial and residential pest control services in the Charlotte area.
Professional Termite Control Offers Lasting Protection For Your Home
You've come to the right place if you're trying to find security for the future or if termites are already present. At Go-Forth Pest Control, our team will personalize a strategic plan to detect and eradicate existing termite colonies in the most efficient manner possible.
In addition, we will address the conducive conditions around your property and make any necessary adjustments to prevent these destructive wood-eating insects from causing damage to your home in the future. Call us to set up your free inspection and estimate appointment.