Nobody likes an uninvited guest, but that's exactly what the pests in Greensboro are. From cockroaches and flies to rodents and bed bugs, there's no shortage of critters that can invade your home, so how can you keep them away?
Here's what Greensboro residents should know about whether they need pest control, what you can expect from professional pest control services, tips to keep these pests away, and how pest control in Greensboro can help.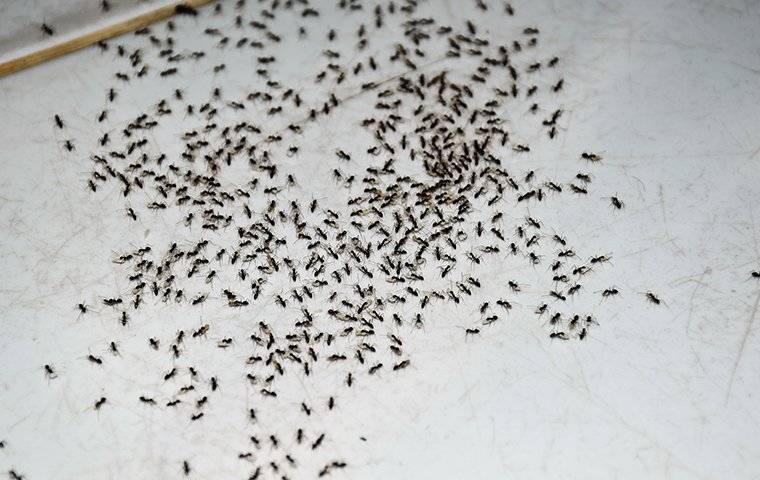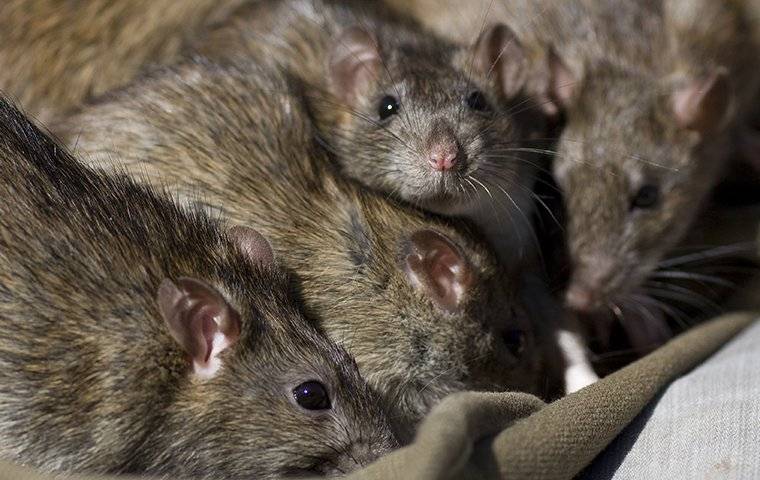 Do We Need Pest Control?
Whether you spot a single mouse in your house or you're constantly crushing ants on countertops, not all pest infestations may seem like they're serious enough to warrant the help of a professional – especially with no shortage of DIY tricks and home remedies that you can find online. So do we actually need pest control, or is it a waste of money? In most cases, quality pest control is a better investment than relying on ineffective home remedies or DIY tricks.
While DIY methods may help you temporarily get rid of a pest problem, like ants or cockroaches, these techniques are rarely as effective as you want them to be. Not only do they often fail to permanently get rid of pests, but they almost never address the underlying cause of an infestation. When using these methods, pests will simply keep coming back for more.
In some cases, over-the-counter pesticides can also be toxic to you or your pets, which can make treating your pest problem safely and effectively almost impossible.
What To Expect From Professional Pest Control
Professional local pest control may be necessary, but what can you expect from these services? At Go-Forth Pest Control, we offer a range of services and plans that we can tailor-fit to meet your needs, including:
Preventative pest control to stop pest problems, like ants, rats, or spiders, before they even begin. We'll use exterior treatments to minimize how much product we have to use indoors, and if there are indoor treatments needed afterward, we'll provide them at no additional charge.

Same-day service that'll put us on your doorstep the same day that you call, and ensure you don't have to spend a minute longer with dangerous pests in your home.

Free estimates on any pest infestation you're dealing with on your Greensboro residence.

Treatments that are completely safe for both children and pets as well as easy on the environment.

A satisfaction guarantee so that if additional treatments are needed in-between our regular visits, we'll provide the extra treatment at no additional charge.
From basic plans that treat minor pest issues to advanced service packages for more severe infestations, we hold ourselves to a higher standard at Go-Forth Pest Control.
Tips To Keep Your Greensboro Home Pest-Free
In addition to working with a professional pest control service to combat infestations, another way to reduce the risk of a pest problem is by practicing prevention tips, such as:
Keep any food products stored in containers or packages so you're not leaving leftovers sitting out in the open.

Don't leave dirty dishes soaking in the sink overnight as this food residue can attract pests.

If your property has a moisture issue, like a plumbing problem, obstructed gutters, or sources of standing water, you should address this immediately.

Use caulk or foam to get rid of any tiny gaps or cracks near windows, doors, or the foundation of your home.

Keep doors and windows closed at all times, and if you're using screen doors, make sure you replace any ripped or torn screens.

Get rid of the excess clutter that might be lying around your home, including storage areas like garages and basements.
While there are other steps you can take to prevent specific pests, these general pest prevention tips can help you keep most critters away.
The Key To Keeping Pests Away For Good
While using the tips above can reduce your risk of a pest problem, the real key to keeping your Greensboro home pest-free is working with a dependable pest control company like Go-Forth Pest Control. If you're worried that you may have a pest problem or you'd just like to learn more about how we can help you prevent some of these dangerous critters, don't wait to give us a call. Contact us today at Go-Forth Pest Control to learn more about our residential pest control services and how we can help you.