Effective Pest Management In Ruther Glen, VA
As a home or business owner in the Ruther Glen area, there are all kinds of pest control problems that you'll have to deal with. Unfortunately, if you try to deal with them on your own, you might end up making matters worse. That's why partnering with a professional at Go-Forth Pest Control is the very best way to create a pest-free property for your Ruther Glen home or business.
As one of the most highly decorated pest control companies in the country, here's what we have to offer that many others in the Ruther Glen area can't:
Award-winning service technicians

60+ years of experience

A+ Rating from the BBB

4.8+ Stars on Facebook and Google

Free inspections

Pest-free guarantee
Give us a call today to schedule a free inspection with one of our commercial or residential pest control experts.
Home Pest Control In Ruther Glen, VA
If you own a home in a place like Ruther Glen, you might be tempted to take the "easy" or "cheap" route when it comes to pest control. Unfortunately, DIY remedies and store-bought solutions will almost always leave you playing catch-up and putting your home and family at risk of destruction and health hazards. Instead of taking a reactionary approach to pest control, why not get out in front of problems before they occur?
At Go-Forth Pest Control, we have over six decades of industry and local experience, so when we promise you a pest-free property, we mean it. We have expert technicians and innovative pest control solutions so we can stand behind our pest-free guarantee with confidence. Give us a call today to schedule a free inspection with one of our residential pest control technicians.
What Not To Do When Ants Invade Your Ruther Glen Home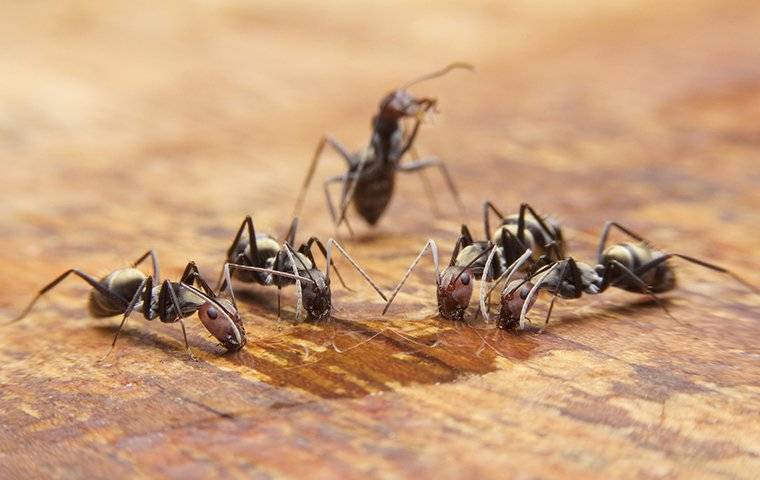 The ants around the Ruther Glen area are very invasive and very dangerous. These pests can spread dangerous bacteria all around your home, especially your kitchen, as they search for sustainable food sources.
Ants will be attracted to your home if you have poorly stored food, improper cleaning habits, moisture problems around the property, or inconsistent lawn maintenance practices.
Unfortunately, many homeowners in the Ruther Glen area make the common mistake of trying to put out store-bought ant traps or spray pests with store-bought solutions. These remedies will only eradicate a small portion of the infestation, leaving your home exposed to further ant problems and more dangerous conditions.
That's why partnering with a Go-Forth Pest Control residential pest technician is the safest and most effective way to eradicate your ant problems. Give us a call today to schedule your free inspection.
Ruther Glen's Best Tips To Protect Yourself From Bed Bugs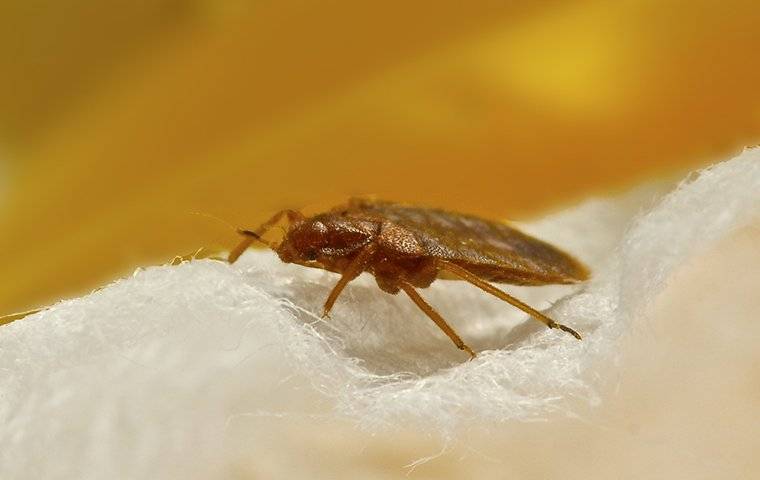 Bed bugs are some of the most frustrating pests in the Ruther Glen area. Many people don't understand how they get into homes, so they are not able to protect themselves from an infestation occurring.
Bed bug infestations are very common, but there are a few ways that you can reduce your chances of bed bug problems:
Check your luggage after traveling and any of your guests' luggage as well. Bed bugs will migrate from bag to bag at travel hubs, which are bed bug hotspots, so never leave your bag on the ground in these settings.

Always check used furniture before bringing it into your home, as bed bugs will also hitch a ride on these items, such as couches, mattresses, kitchen appliances, chairs, and more.

Spot a bed bug infestation early by recognizing signs like rust-colored rings on the furniture from bed bug excrement or red, itchy bite marks on your skin.

Get immediate professional bed bug control if you notice signs of a bed bug infestation, as allowing these pest problems to linger can lead to insomnia, anemia, and more.
Bed bugs are nothing to mess around with, so don't waste your time spraying or vacuuming the surface of your furniture. Instead, call us for a free inspection that will get to the source of the problem.
The Benefits Of Year-Round Professional Lawn Care In Ruther Glen
If your lawn is being overrun by pests, it's only a matter of time before these pests find a way into your home. That's why creating a healthy lawn is the first line of defense against pest problems in your Ruther Glen home. However, there is a big difference between a beautiful-looking lawn and a healthy one. That's where the professionals come in.
By partnering with a Go-Forth Pest Control lawn care technician, you'll have access to all of the following benefits:
Moisture management practices that reduce pest attraction

Vegetation protection from invasive pests

Advanced pH-balance solutions that can protect your soil from harmful pests

Tree and shrubbery control that can reduce access to your home
With all of these tools on your side, your lawn will be healthier and will be able to defend your home more effectively than you've ever experienced. That's just one of the many ways our Go-Forth Pest Control technicians stand behind our pest-free guarantee with confidence. Give us a call today to schedule a free inspection with one of our lawn care professionals.