Quality Pest Control In Walnut Cove, NC
Walnut Cove is a typical North Carolina mountain town. It is full of local businesses and small-town charm, with the scenic Blue Ridge mountains making a beautiful backdrop for all your activities. Living in a rural, small-town environment like Walnut Cove has its benefits, but being this close to nature means you also deal with pest problems.
At Go-Forth Pest Control, we are here to help with those problems and ensure pests aren't an issue in Walnut Cove. We have over fifty years of experience with pest control in Walnut Cove and the surrounding areas, and we have the tools and knowledge necessary to keep you and your family safe from pests.
Call us today to learn more about our pest control offerings and what we can do for your Walnut Cove home or business. We can work with you to determine what services you need and get started with a pest control plan to keep your home, family, and business protected.
Residential Pest Control In Walnut Cove
When you get home after a long day, the last thing you want to do is deal with a pest infestation. When pests invade your house, it can make it impossible to relax and feel comfortable. They can also destroy your home and lawn and threaten the health and safety of your family and friends by spreading diseases and bacteria and exposing them to potentially painful bites and stings.
At Go-Forth Pest Control, we want to protect your home and family from pests. We also want to make sure you are getting the home pest control services you need without any unnecessary extras. That is why we offer different pest control plans for different situations. Our basic plan includes quarterly treatments and coverage against common pests like:
Ants
Spiders
Crickets
Rodents
Centipedes
Millipedes
And more
Our more advanced packages include more frequent treatments and specialized services like mosquito and stinging insect control.
If you are dealing with pests in your Walnut Cove home or want to ensure you are doing everything possible to prevent them, contact us today. We can help determine which plan is right for you and start protecting your home and family.
Commercial Pest Control In Walnut Cove
When you run a business, you aim to maximize your productivity and limit unnecessary distractions and headaches. A pest infestation is one easily preventable problem that can cause massive issues for your business. A pest infestation can drive away customers, ruin your reputation in the community, and hurt your business overall.
A commercial pest control plan from Go-Forth Pest Control is the best way to avoid significant pest issues. We'll inspect your property for signs of pests and conditions that could cause future pest problems. Then we will recommend a customized commercial pest control plan designed to meet your business's needs and line up with the standards of your industry.
Don't let pests take over your business, monopolize your time, and cost you money. Call us today for commercial pest control you can count on, and let us keep your company operating pest free.
Eliminating Bed Bugs: Solutions For Walnut Cove Homeowners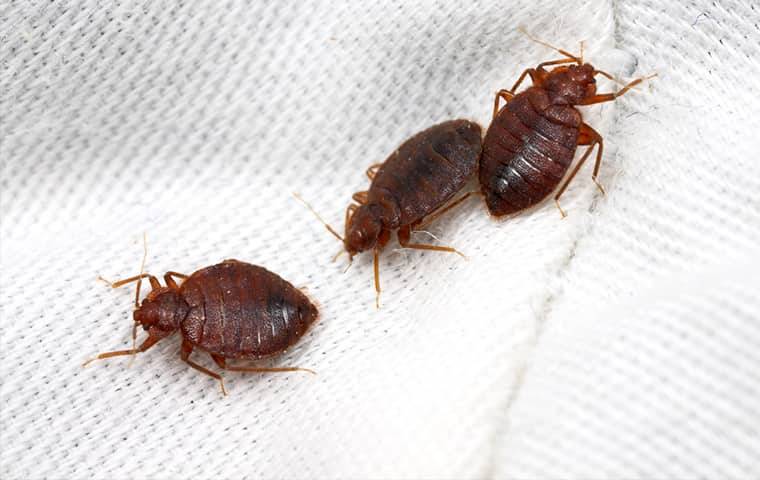 When most people think of bed bugs, they think of dirty hotels on the side of country roads or overcrowded apartments in the city. While these are typical bed bug hot spots, these pests are a growing problem in communities like Walnut Cove.
While bed bugs can be hard to see and difficult to treat on your own, you can take some steps to prevent these pests, such as:
Take care when traveling, keep luggage off hotel floors, and always wash your clothes and bags immediately after you return.
Always inspect clothes for signs of bed bugs before purchase, and wash them before bringing them inside.
Check furniture, especially furniture purchased secondhand, for signs of bed bugs before buying it.
Vacuum your house and high-traffic office areas regularly.
If bed bugs have made their way into your home, don't treat them alone. Contact us immediately for bed bug control. We can quickly eliminate the bed bugs in your house and get you back to sleeping comfortably.
How Do I Get Rid Of Centipedes In My Walnut Cove Home?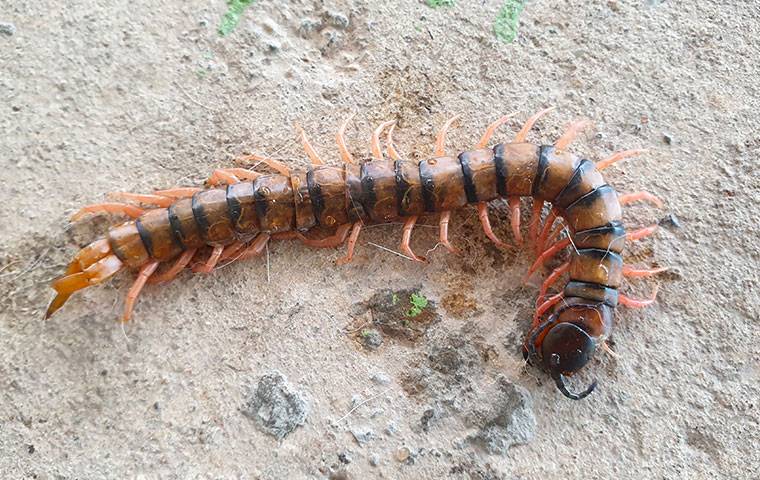 Centipedes are common overwintering pests here in Walnut Cove. They frequently enter our homes in search of food, water, and shelter from the elements. While their many pairs of legs can make them look alien-like and scary, centipedes are pretty much nuisance pests that aren't harmful to humans, although some species will bite if handled roughly.
You don't want centipedes around your house whether they bite or not. If you see one or two centipedes, you can simply use a vacuum to remove them. But if there are multiple centipedes and you suspect an infestation, call us right away for centipede control. We can remove the centipedes from your home and help you make changes to prevent future centipede problems so you won't have to worry about these creepy pests again.