Quality Pest Control Solutions In Winnabow, NC
When you live in a place like Winnabow, it can be pretty tough to deal with pest problems on your own. Whether you're tired of dealing with pest problems destroying your home, threatening your family, or creating issues for your business, you don't have to be alone anymore.
At Go-Forth Pest Control, we take pride in caring for as many Winnabow area customers as we can. As a locally owned and operated business, we take care of our customers' pest needs the way we would our own. That's why we provide the following benefits and assurances:
Award-winning service technicians
60+ years of experience
A+ Rating from the BBB
4.8+ Stars on Facebook and Google
Free inspections
Pest-free guarantee
Call us today to schedule your free inspection.
Home Pest Control In Winnabow, NC
As a homeowner in a place like Winnabow, you likely have discovered that there are a variety of pest problems that will not only endanger your property but your family's health as well. Termites, roaches, rodents, and ants are all destructive in their own way, and many of these pests will spread dangerous bacteria around your property.
That's why you can't put your trust in anything besides the most effective pest control technicians in the area. At Go-Forth Pest Control, we have award-winning residential pest control experts who can guarantee you a pest-free property. Give us a call today to schedule a free inspection that can protect what matters most to you.
How To Control Ants In Winnabow, North Carolina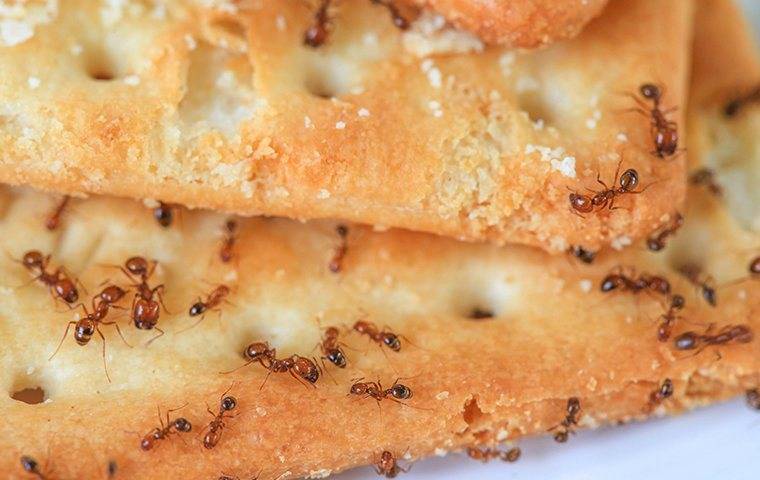 When ants threaten your Winnabow home, it can be very difficult to keep them from becoming a serious problem. Unfortunately, ants can become a serious health hazard on your property. These pests are so small, numerous, and resourceful that they can be very difficult to control on your own, so your best bet for DIY ant control involves reducing their attraction to your property in the following ways:
Maintaining the lawn properly
Reducing moisture issues around the property
Cleaning regularly
Storing food and trash properly
While these methods can control ant infestations in some ways, there are no guaranteed methods of ant control outside of professional help. That's why partnering with a Go-Forth Pest Control residential pest technician is the best way to keep ants off of your property.
With an A+ rating from the BBB, 4.8-star average ratings on Google and Facebook, and a track record that spans the course of six decades, we can provide the kind of pest-free property you've been looking for. When it comes to your home and family, don't take a chance on anything but guaranteed pest control solutions for the things that matter most to you. Give us a call today to schedule your free inspection with one of our residential pest control experts.
Are There Poisonous Spiders In Winnabow, NC?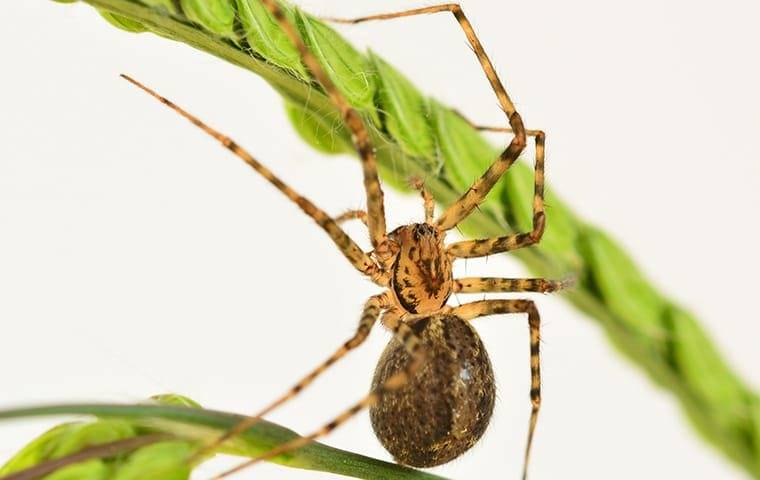 When you own a home in a place like Winnabow, there a variety of pest problems that you'll need to deal with. Unfortunately, these pest problems are often accompanied by a variety of property-invading spiders. These spiders are, for the most part, not harmful to your health. However, there are a few spiders in the area, like the brown recluse spider and the black widow spider, that can transfer their venom to humans and cause health problems.
Unfortunately, it can be very hard to control spider problems on your own, as they are impervious to most pest control solutions. The one thing you can do is reduce spider attraction to your home by controlling their pest prey. Limiting the number of insects that invade your property can reduce spider attraction if they find that your home will not provide a sustainable food source. Here are the best ways you can do that on your own:
Store food and trash properly.
Clean regularly.
Limit clutter around the yard.
Control moisture issues throughout the property.
Unfortunately, while these methods may reduce your chances of a spider infestation, there is nothing guaranteed outside of professional pest control solutions. Your friends at Go-Forth Pest Control can provide the solutions you can count on when your family's health is on the line. Give us a call today to schedule your free inspection and take your first step towards a spider-free home.
Commercial Pest Control In Winnabow, NC
As a business owner or manager in Winnabow, your business' reputation in the community is one of your most valuable assets. Unfortunately, the variety of invasive pests in the area are a direct threat to this reputation, especially when you take the power of social media into consideration. One pest problem could possibility be seen by hundreds of potential customers in just a matter of days.
With all of your hard work on the line, it's important to practice proper pest control on your business property. However, the most effective way to do so is by allowing a Go-Forth Pest Control commercial technician to inspect your property and put together a treatment plan. The good news is that the inspections are free and the treatment plans are guaranteed. Call us today to schedule your free inspection.