Pest Control In Winnsboro, SC
Winnsboro is rich in history and played an essential role in the American Revolution. It boasts a historic downtown that is beautifully preserved and listed on the National Register of Historic Places.
History buffs will love the South Carolina Railroad Museum, and people who love the great outdoors will enjoy nearby Lake Wateree, where they can boat, fish, and more. And virtually all the residents here look forward to the annual festivals, including the Fairfield County Farmers and Artisans Market, the Winnsboro Christmas Parade, and the Fairfield County Agricultural and Mechanical Fair.
But what home and business owners enjoy a lot less is the frequent pest infestations common to most cities. If you are dealing with unwanted invaders, Go-Forth Pest Control provides top-rated Winnsboro pest control you can rely on year-round.
Residential Pest Control In Winnsboro
There are countless good reasons to invest in a quality pest control strategy, including:
Health risks: Unhygienic pests like rodents and cockroaches can carry viruses and bacteria that are harmful to humans, like salmonella, E. coli, and more.
Property damage: Many of these unwanted invaders can cause significant damage to homes and furnishings, not to mention the electrical hazards from pests chewing on wires.
Allergies and asthma: Cockroaches, rodents, and more can trigger allergies and asthma symptoms because of their droppings, urine, and shed skins.
Food contamination: From ants to flies, without forgetting scavengers, many pests can contaminate your food and water and cause food poisoning.
As a local company serving the community since 1959, we know all about the industry-leading techniques and products that will eliminate pests from your home. Call Go-Forth Pest Control today to learn more about the residential pest control services that will keep your household safe and pests away from your home where they belong.
Is Termite Damage In Winnsboro A Big Deal?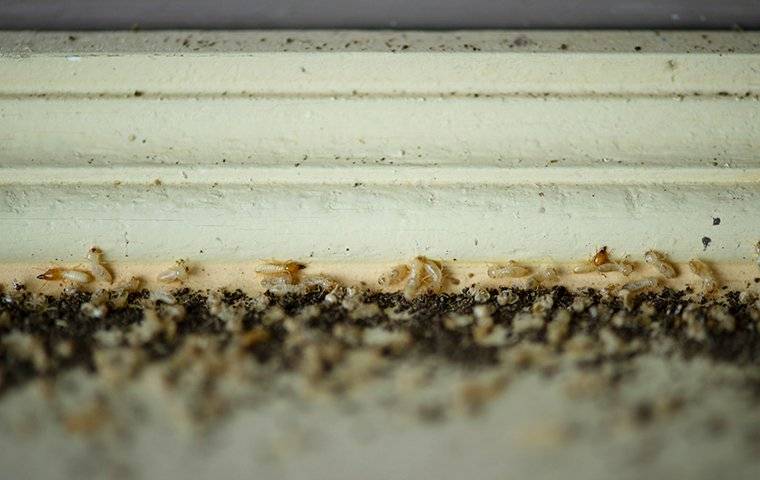 Yes, termites can absolutely be a big deal, and you should not ignore signs of termite damage, even if they seem minimal. These tiny insects feed on wood and deteriorate structures over time silently and relentlessly. Left untreated, a colony will compromise the integrity of your home, rendering it unsafe to inhabit as time goes by.
There are many reasons why you should reach out to a professional termite control company if you suspect termites have taken over your house. First and foremost, you must ensure your home is safe and that the termite damage isn't too extensive.
Also, termites can cause problems that are often expensive to fix, especially if the infestation is severe, including structural repairs, termite treatments, and possibly even relocation costs. With time, they will also reduce the value of your property and could make selling it impossible.
To keep your home safe from termites, having a professional inspect it regularly is essential, as is taking immediate action if you know there is an infestation. It will make early detection possible, making termite treatments less costly and easier to complete.
The Best Way To Completely Get Rid Of Roaches In Your Winnsboro Home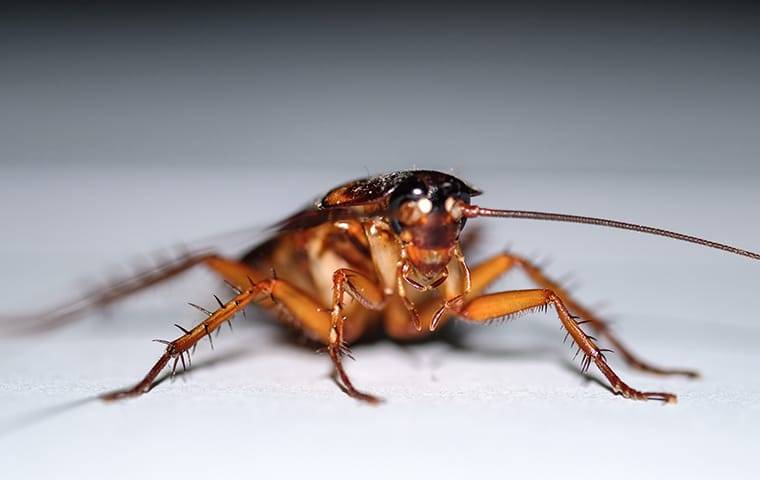 Getting rid of roaches is often challenging and time-consuming. Still, taking action in the case of an infestation is crucial because these unhygienic invaders can cause diseases, allergies, and property damage. Here are some steps you can take to get rid of these unwanted scavengers in your home:
Identify the source of the infestation: How and why did cockroaches take over? Look for areas where they might nest, especially kitchens, bathrooms, or crawl spaces.
Clean thoroughly: Roaches are scavengers which means they are attracted to food and moisture and thrive in unhygienic spaces. Clean up any spills or crumbs immediately, remove clutter, and vacuum floors and carpets.
Seal cracks and crevices: With cockroaches, all entry points must go, including gaps in your foundation, walls, or windows.
Use cockroach control products: We can help you determine which baits, insecticides, and other products might be right for you. Because they can be hazardous, having a professional use them is best to keep children and pets safe.
DIY methods are rarely strong enough to eliminate entire cockroach colonies. Avoid wasting time and money while the infestation worsens, and consider hiring a professional pest control service.
At Go-Forth Pest Control, we use safe but advanced methods to eliminate all cockroaches from your residential property and will show you how to keep them out.
Whether you are dealing with scavengers, wood-destroying pests, or other unwanted invaders, time is of the essence to ensure your home becomes pest-free again. Call us today to get started with a free, no-obligation quote.
Commercial Pest Control In Winnsboro
If you are looking for a top-rated commercial pest control company with decades of successful treatments and effective prevention strategies, Go-Forth Pest Control can help.
As a locally-owned company, we know the challenges businesses face and have extensive experience dealing with pests that plague the Winnsboro area. We strive to provide superior services every time ants, termites, roaches, and other nuisance pests take over your property, and we prioritize prevention to ensure minimal use for treatments.
Call us today for a free quote and tell us more about your business and the pests threatening your customers and employees.