Comprehensive Pest Control In Woodruff, SC
Woodruff is a city that is known for its family-friendly disposition. There are good schools here and the community is regarded as very warm and welcoming. The center of the city is lined with local businesses, while the greater area offers spread-out land where residents can enjoy their homes. Woodruff is also located near Spartanburg and Greenville, so larger-scale amenities are never too far away. But part of living in Woodruff also means exposure to pest problems.
At Go-Forth Pest Control, we deliver comprehensive pest control in Woodruff that can withstand seasonal changes. As a company with more than 60 years of experience, we have perfected the art of pest control. We always look to exceed our customers' expectations and provide a pest-free guarantee on all of our work. To schedule your no-cost inspection, please call us today.
Residential Pest Control In Woodruff
At Go-Forth Pest Control, we take the mystery out of Woodruff pest control. Our company has more than 60 years of experience in the field and no one will do more to protect your home from pests. We are now in our third generation of family ownership and strive to deliver five-star service with each visit. Some of our ongoing programs include:
The Basic: Our entry-level plan is minimally invasive and offers tremendous coverage. We provide exterior treatments on a quarterly basis to address rodents, roaches, spiders, and more. Your satisfaction is always guaranteed.
My Elite: This plan increases the protection you receive to include stinging insects. It also makes interior services standard, includes bi-monthly visits, and gives you priority booking.
My Elite Plus: If you want complete coverage, this plan is for you. Not only will you benefit from protection from common invaders, but we'll target seasonal issues like mosquitoes, fleas, and ticks as well.
To learn more about our residential pest control services in Woodruff, please call us today!
How To Know If You Are Dealing With Bed Bugs In Your Woodruff Home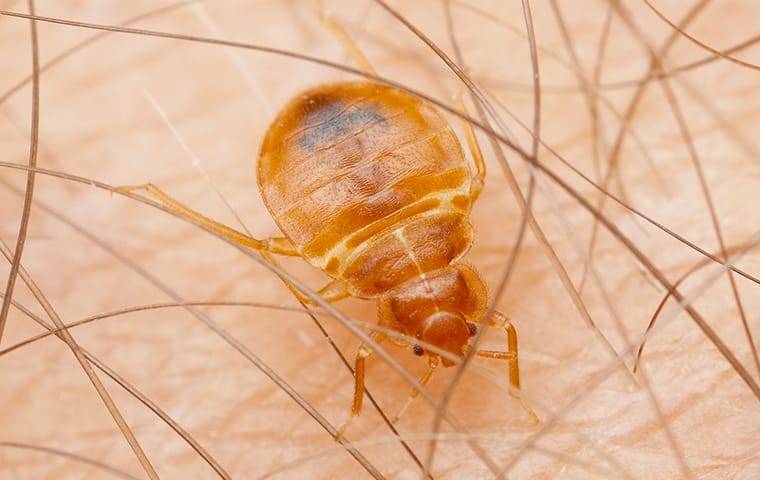 It's entirely possible that you might have a bed bug infestation in your Woodruff home and never see it or not know that it's there. Bed bugs usually hide in places like sofas, chairs, and mattresses because these are usually direct sources of outbreaks. These areas also allow bed bugs the conditions they need to lay eggs while giving them access to their food source. Here are a few signs that might help you identify a bed bug infestation in your home:
Getting bites when you don't remember encountering a pest
Finding rust-colored smears or blood stains on bed sheets that come from bed bug feces or squishing them
Coming across bed bug droppings in places like along the seams of furniture
Spotting eggs or shed body parts in the bedroom and living room
If you notice any of these signs in your home, the best way to eliminate the infestation is with bed bug removal from Go-Forth Pest Control. Call us today for more information on our Woodruff bed bug control services.
Five Simple Tricks To Keep Centipedes Out Of Your Woodruff Home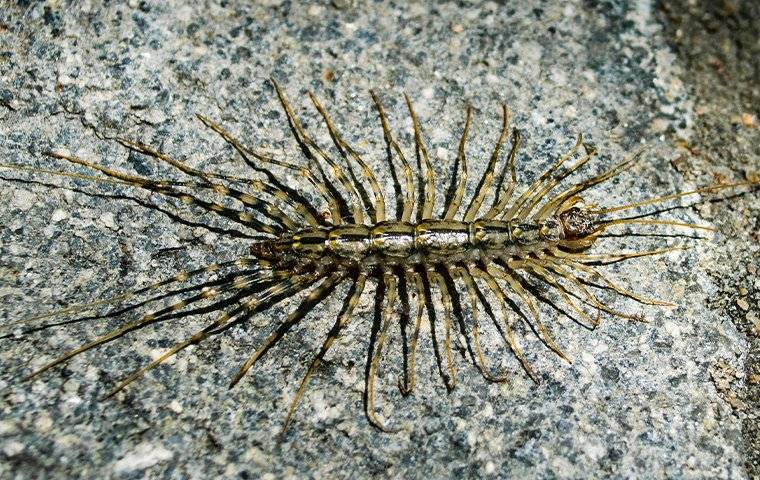 Centipedes in Woodruff are a common invader of homes because they seek access to moisture and food items. This can also make keeping them away a bit of a challenge.
Try these five simple yet effective tips to keep them away:
Close entry points. One of the ways that centipedes get inside homes is by slipping through small cracks in foundations. Look very closely for anything that a centipede could fit through and seal it off with expanding foam or caulk. Pay special attention to the area where your home meets the ground.
Address moisture issues. Centipedes look for damp areas in your home, so it's important to use dehumidifiers, keep condensation from accumulating, and properly turn off fixtures after using them.
Maintain a tidy yard. Prune trees and hedges often and always remove the clippings. Store firewood in tidy piles at least 20 feet away from your home as well.
Prevent other pests. One of the things that centipedes seek most strongly is other pests to eat. Try to prevent pests like flies and silverfish, so be on the lookout for them and try to eliminate any pests that you find.
Bring in assistance. Because centipedes are common invaders, you will likely benefit from professional centipede prevention in Woodruff from a pest expert.
For more information on centipede control, call Go-Forth Pest Control today.
Commercial Pest Control In Woodruff
When it comes to keeping your business free from pests, look no further than Go-Forth Pest Control. Our family-owned business has been providing pest control in Woodruff for more than 60 years. Everything that we do is in service to our community, whether that means using only EPA-approved products or going the extra mile to deliver timely responses.
When you partner with us, we will tailor each treatment that you receive because we know that no two businesses are the same. Our highly skilled pest technicians detail every corner of your property to understand how pests interact with it. And because we provide ongoing maintenance, we'll always be able to help you stay ahead of infestations. For more information on our Woodruff commercial pest control services, please call us today.