Pest Control In Yanceyville, NC
Pests are a bigger deal than their small size might indicate. Once an infestation settles into your property, it can be difficult to remove and can increase your risk of disease and other health impacts. Protecting your Yanceyville property from infestations helps you avoid the larger costs of a pest problem, and expert methods provide the best security against invasions. At Go-Forth Pest Control, we offer pest control in Yanceyville that's effective and affordable.
Learn how we can assist you and protect your property today.
Residential Pest Control In Yanceyville
Pests can damage your home and threaten your health in a number of ways. Infestations can lead to torn linens and damaged utilities as well as stains and holes in all kinds of areas. Pests can also spread diseases or carry parasites that lead to their own health issues.
This is why protecting your home from pests and quickly removing them via effective methods is incredibly important. At Go-Forth Pest Control, we know you want these kinds of disruptions dealt with quickly or even avoided in the first place. We work hard to ensure our customers are completely protected and completely satisfied with our level of service.
Here's how we can defend your Yanceyville home from pests and the effects they can have on your property:
Pest control: Our basic pest control plans help protect you from some of the most common invasive pests, like ants and spiders, and mice and rats.
Specialty pests: Some pests, like bed bugs and termites, require specialty treatments to truly eradicate. Go-Forth Pest Control also specializes in treating these kinds of pests.
Lawn care: Pests often invade our yards before finding ways inside our homes, which is why we provide lawn treatments that act as a shield around your yard and home's exterior. We also protect your lawn from weeds and nutrient deficiencies.
Protect your home from pests with residential pest control from Go-Forth Pest Control.
Proactive Steps Yanceyville Residents Can Take To Keep Ants At Bay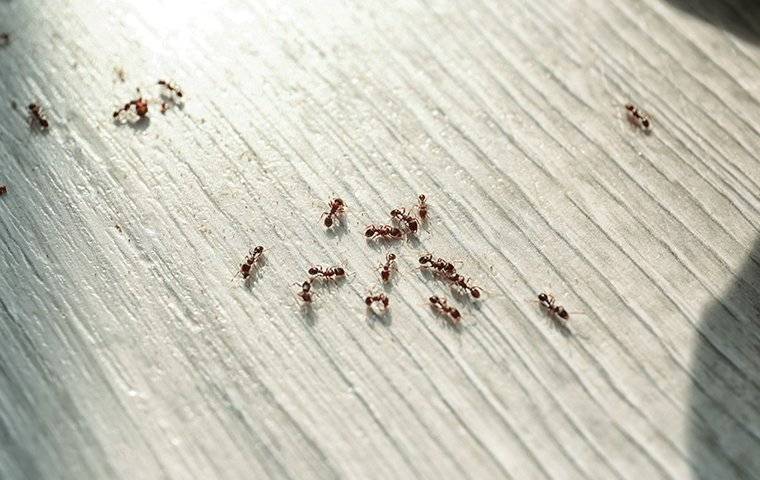 People often forget that the best pest control comes from early prevention rather than just reacting to infestations once they're spotted inside your home. Ants, especially, demonstrate how difficult an infestation can be to get rid of once they've made it inside your walls.
To truly keep your home protected, you need to be proactive and address the factors that attract pests or make your property more susceptible to pest activity. Here are some ant prevention tips for you to get started on right away in Yanceyville:
Food storage and clean-up: Ants can detect food sources wherever they may be in your home thanks to the chemical receptors on their antennae. That includes crumbs and spills resulting from meals, or improperly stored food items left out on your counters or inside your cupboards.
Trash storage: Ants can also get inside trash bins, which means you need to make sure yours are properly lidded and stored in smart locations both inside and outside.
Inspections and treatments: Getting a trained professional to inspect your property can help you make sure you're addressing all these factors properly. Pest experts can also treat your home's exterior and yard to make sure ants don't invade again.
Let Go-Forth Pest Control get started on total ant control for your Yanceyville property by contacting us today.
Bed Bug Control 101: How To Eliminate Bed Bugs For Good In Yanceyville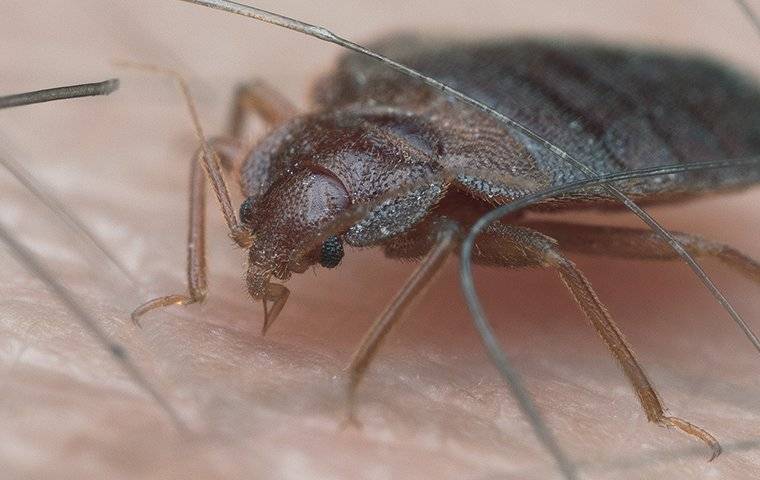 Due to their nature, it can be easy to assume bed bugs will never happen to you. As nasty parasites that feed on people while they sleep, bed bugs have a reputation for infesting dirty motels or other poorly maintained properties. But even clean homes and businesses can wind up with an infestation, and these tiny bugs are extremely difficult to get rid of.
Properly eliminating bed bugs requires bed bug treatments that address all the adults, nymphs, and eggs that can hide around your property. At Go-Forth Pest Control, we offer specialized treatments designed to quickly and completely address the infestation.
To make sure you never have to worry about bed bug bites in Yanceyville, contact Go-Forth Pest Control for a fast response.
Commercial Pest Control In Yanceyville
It can be easy to assume pests will never invade our properties. As a small business owner, you probably pride yourself on keeping your property clean and well-maintained. But pest infestations can even happen in clean areas, and all kinds of pests can be drawn to any type of human structure.
This is why commercial pest control is so important. It protects you from the added costs pests inflict on your Yanceyville business, whether it's due to the property damage they cause or the loss of revenue that results from customers taking their business elsewhere.
Go-Forth Pest Control assists all kinds of businesses with staying pest-free because all kinds of businesses can attract pests without proper treatments and exclusion services. Don't let pests invade your business in Yanceyville, North Carolina; turn to Go-Forth Pest Control today.