Pest Control In Youngsville, NC
Youngsville is a charming town located in Franklin County, NC, and is the place to be if you prefer a small-town feel with a relaxed lifestyle while being only a short distance from Raleigh.
Your friends and family will love walking through the historic downtown district and trying the local restaurants. They will also want to take advantage of the nearby Falls Lake, where you can all go for leisurely hikes and boating or stay close to Luddy Park and the Tar River Land Conservancy.
And whether you call Youngsville your home or are just passing by, don't miss the annual Fall Festival, perfect for all ages, and the popular farmers market, with its locally grown produce and handmade crafts.
But one thing residents are less fond of is the abundance of nuisance pests like biting insects, disease-carrying scavengers, and more. If pests plague your property, Go-Forth Pest Control offers pest control in Youngsville year-round.
Residential Pest Control In Youngsville
Homeowners in big cities and rural areas alike are bound to deal with pests at one point or another. When this happens to you, you want access to quality residential pest control you can rely on to both exterminate the infestation and prevent it from returning.
Eliminating cockroaches, ants, spiders, and other nuisances is only part of the solution. You also want to prioritize prevention strategies like closing off access points, lowering humidity levels, putting time into decluttering and tidying up your outdoor spaces, and more.
While it can feel like a full-time job with uncertain results when using homemade treatments, working with a pest control company with experience in pests local to Youngsville is the best way to put this stressful situation behind you.
Call Go-Forth Pest Control to tell us about the pests disrupting the peace in your home, get a free, no-obligation quote, and schedule an inspection.
Five Simple Steps To A Beautiful Youngsville Lawn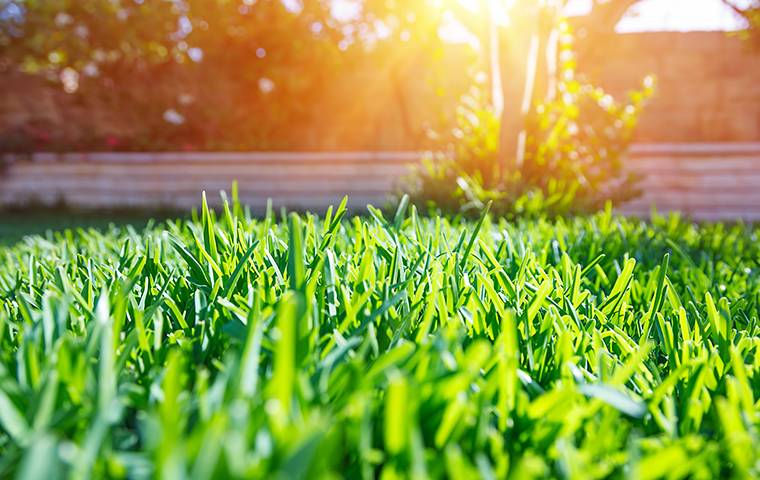 Having a beautiful yard in Youngsville requires planning, but it doesn't have to be complicated. Here are five simple steps to help you achieve a healthy and vibrant lawn:
Mow regularly: Keeping your grass to a height of about two to three inches, depending on the type, will protect the roots and is essential to a good lawn weed control strategy.
Water adequately: It is easy to water too much or too little. In general, watering a few times a week and in the early morning or late afternoon to minimize evaporation and avoid burning the grass is best.
Fertilize regularly: Fertilizing will promote healthy growth and prevent weeds and disease. However, incorrectly doing it can damage your lawn.
Control weeds: Weeds compete with grass for nutrients and water. At Go-Forth Pest Control, we can prevent weed seeds from germinating and spot-treat the ones that do as needed.
Aerate and eliminate pests: Lawn aeration and pest control are essential to a quality lawn care strategy.
These five simple steps will help you achieve a beautiful lawn, but properly doing them is easier with help from the pros. Call us today to request your no-obligation, free lawn evaluation to enjoy a lush and vibrant property all season long.
How Do The Professionals Get Rid Of Ants In Youngsville?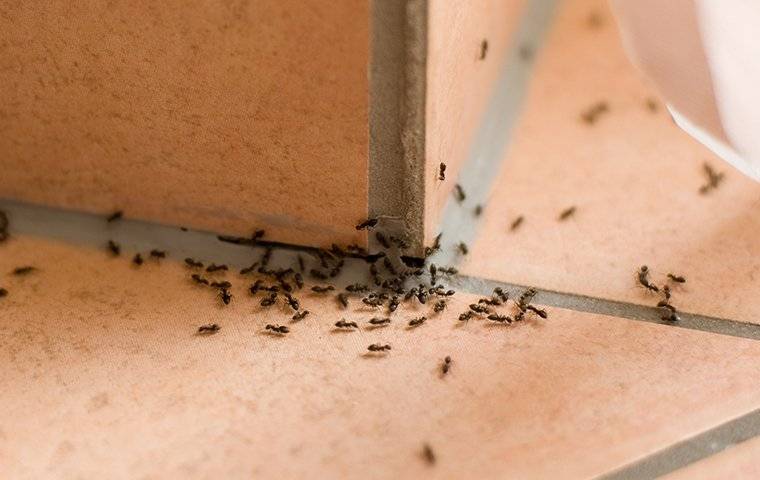 If you are dealing with an ant infestation, seeking the help of a professional pest control company is best. Here are some of the steps that Go-Forth Pest Control experts typically take to get rid of these tiny invaders:
We identify ant species: Different ant species require different treatment methods, but we can tell you if you are dealing with wood-destroying carpenter ants or unhygienic pharaoh ants.
We locate the nest: Ants usually have a nest or colony where the queen and her workers reside. Finding and treating it is essential for effective ant control.
We use safe and effective treatments: Our licensed technicians have the tools to eliminate ants at their source by strategically reaching them and the hidden parts of the colony.
We identify entry points: We will show you how ants managed to get in and how to seal these access points, including cracks and gaps in doors, windows, and walls.
We offer follow-up visits when needed: Your total satisfaction is our priority. We will return if necessary to ensure the ant infestation is taken care of for good.
With our professional ant control strategies, we can address the infestation's root cause and provide long-term solutions. Call us today to find out more about our methods.
If you have found invasive pests in your home and want to eliminate them, you will need effective prevention strategies and possibly treatments during peak seasons. At Go-Forth Pest Control, we can stop your pest problems safely and effectively.
Commercial Pest Control In Youngsville
Having pests on your commercial property can lead to a lot of damage. Many are drawn to food or fabrics and can destroy inventory quickly, causing significant financial losses.
Many of these unwanted invaders also pose considerable health and safety risks to employees and customers. Rodents and insects can spread diseases and can lead to employee absences, decreased productivity, and potential lawsuits if customers or employees are injured.
They can also damage your reputation, leading to negative reviews and customers leaving for good. No matter what business you are in, cleanliness and hygiene are critical, but they are only part of the solution.
Don't wait for pests to take over. Instead, let Go-Forth Pest Control keep you safe with top-rated commercial pest control services that are effective and designed for long-term protection. Contact us today to get started.