Quality Pest Control Solutions In Zebulon, NC
Despite its recent growth, Zebulon maintains a friendly, small-town feel. We might be welcoming to new residents, but one thing we're not rolling out the welcome mat for is pests. Unfortunately, these harmful and dangerous guests aren't waiting for an invite.
Luckily, the experts at Go-Forth Pest Control have what it takes to keep your Zebulon home or business safe from unwelcome visitors. As a third-generation company, we have more than 60 years of pest control experience and we service all across the state.
Home Pest Control In Zebulon, NC
Pests have no business in Zebulon homes, but that doesn't mean they don't do their very best to get in. And where there's a will, there's a way. Unfortunately, if pests have targeted your home, they will likely be successful in getting inside. No matter the size or scope of your pest threat, Go-Forth Pest Control can help. We specialize in industry-leading products and techniques to eliminate pests and keep them from coming back.
If you don't have pests in your home and want to keep it that way, we can help with that too. We offer quality preventive services as well as lawn care services and real estate termite inspections. Call today to find out more about how we can safeguard your home and give you more time to enjoy it.
How Ant Problems Start In Zebulon Homes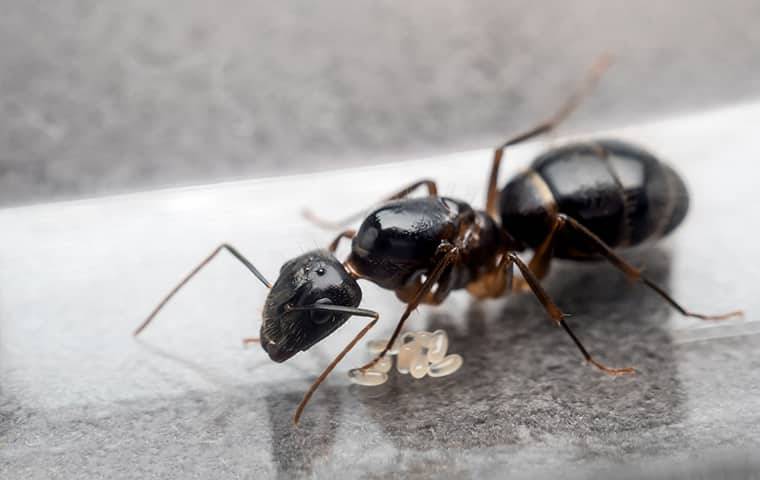 Ants are some of the most common pests around the world; so common that many people don't even think twice when they see one. But seeing one crawling across the sidewalk is a lot different than seeing one crawling across your breakfast or a trail of them across your counter. While they seem almost impossible to eradicate, ants are not all that hard to figure out. Like many pests, they enter our homes in search of food and water. Once they find it, they make sure to tell all of their friends.
Ants have tiny receptors in their antennae that let them sense even the smallest traces of food and they live in colonies, which means where there's one, there are thousands. It is far easier to keep ants out of your home than eliminate them once they make their way inside.
Limit the factors that attract ants by taking the following precautions:
Store food in airtight containers or the refrigerator.
Don't leave pet food out at night.
Fix any plumbing issues and use a dehumidifier to eliminate excess moisture.
Check your exterior for small cracks and crevices and seal them where needed.
Install weather stripping, door sweeps, and quality screens on windows and doors.
Prevention is ideal, but if ants have made their way into your home, don't hesitate to give us a call at Go-Forth Pest Control. We can remove existing ant populations and help you ensure they never return.
What's Attracting Silverfish To My Home In Zebulon?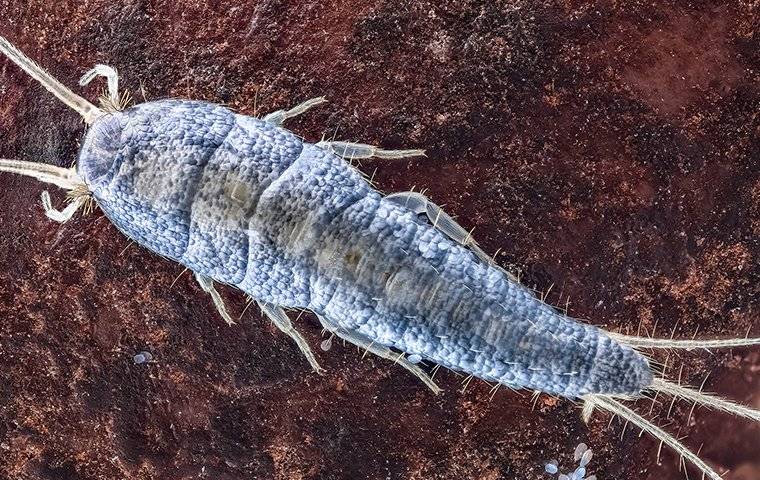 While they aren't dangerous, watching a silverfish wriggle its way across your countertop can be an unsettling experience, to say the least. Like ants, silverfish are attracted to our homes as sources of food and water. However, as their name suggests, silverfish have a particularly high need for water.
These pests are insects, not fish, but their silvery scale-covered bodies, fish-like movements, and draw to all things wet have led them to this aquatic name. Silverfish can survive on the smallest of scraps, including grains and meat, but also other insects or even paper or glue. The more important factor for them as they choose a home is the moisture content. They are drawn to places with excess humidity and are often found in bathrooms, attics, basements, and kitchens.
If silverfish have made their way into your home, it's important to take steps to get them out before their population starts growing. The professionals at Go-Forth Pest Control can help. Give us a call today to find out more about our residential and commercial pest control services.
Commercial Pest Control In Zebulon, NC
If you own a business in Zebulon, you know there's a lot you need to stay on top of, from inventory to paychecks and everything in between. You also know that quality products and solving a problem before it starts to save you time and money in the long run. At Go-Forth Pest Control, we offer top-notch services to a wide range of industries to keep your company running smoothly.
Whether you have concerns about pests that have made their way into your facility, or you want to make sure they never do, we have a plan for you. We service a range of facilities, including:
HOA/property management
Nursing homes
Offices/industrial complexes
We can even install your Christmas lights! Call today to request a free service quote or schedule an appointment with one of our experts and find out how we can save you both time and money with our commercial pest control.