Pest Control In Appomattox, VA
The town of Appomattox might be small but it is brimming with historical significance. In addition to its monuments, museums, and historical society, Appomattox is also home to good public education, locally-owned boutiques and other businesses, quaint streets, and the expansive rural backdrop that the area is known for. There are, however, also many opportunities for pests to become an issue on your property.
At Go-Forth Pest Control, we've been offering trusted Appomattox County pest control since 1959. Our company was founded on the premise that every homeowner and business deserves fair and honest pest control that is equally safe and effective. Today, we combine our extensive experience with a dedication to innovation in order to produce real results for our customers. To receive your free, no-obligation estimate, please call us today.
Residential Pest Control In Appomattox
At Go-Forth Pest Control, it's been our goal since our establishment in 1959 to always provide the homeowners we serve with straightforward, safe, and reliable pest control services. We uphold this set of values to this day in a series of ways, starting with our use of environmentally friendly, EPA-registered products. Whether we're treating the interior or exterior of your home or reducing mosquito populations or preventing termites, you can rest assured that every application is safe for children and pets.
In order to create lasting pest-free results, we've devised several important pest control programs that offer quarterly, bi-monthly, and monthly visits. In addition to these programs, we also provide pest-specific solutions and lawn care that makes your life a lot easier. And no matter what service you choose from us, we always put your satisfaction first with a series of product warranties and guarantees. For more information on how our residential pest control programs work, please call us today.
Why Professional Lawn Care Is A Great Idea For Your Appomattox Yard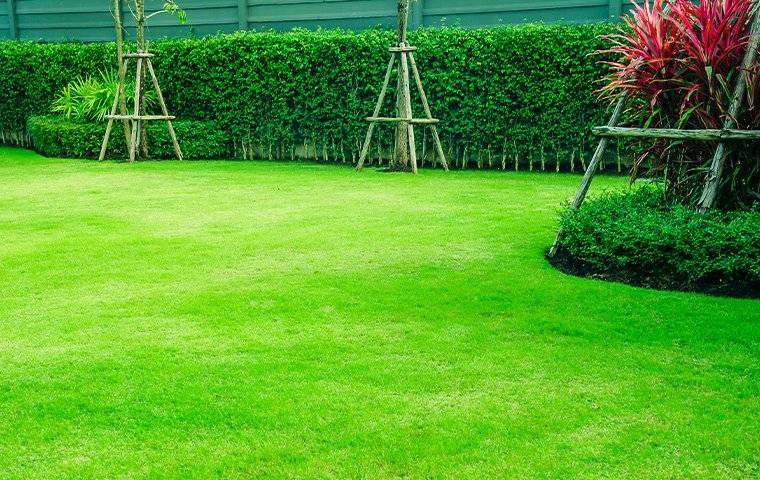 While taking care of your Appomattox yard might seem like an easy task, there are actually a lot of things that can go wrong or undetected. With help from a local lawn care company, the benefits abound. Some of these include:
A healthier lawn all together

Allows you to avoid accidents and potential damage

Less maintenance between visits

Fewer pest problems on your property

Increased property value
At Go-Forth Pest Control, we offer lawn care services that keep your property healthy throughout the year. We always begin with a free, no-obligation lawn assessment to understand your specific needs. After we've gathered our findings, we'll tailor a treatment plan to address our findings and your concerns. Some of the services that we provide in order to provide a quality lawn include pest elimination, lawn aeration, fertilization, and seeding. If you're looking for ongoing support for your lawn, we've designed three treatment plans that cover everything from poison ivy to fungicide applications. For more information on our lawn care offerings, contact us today.
Dealing With Rodent Infestations In Appomattox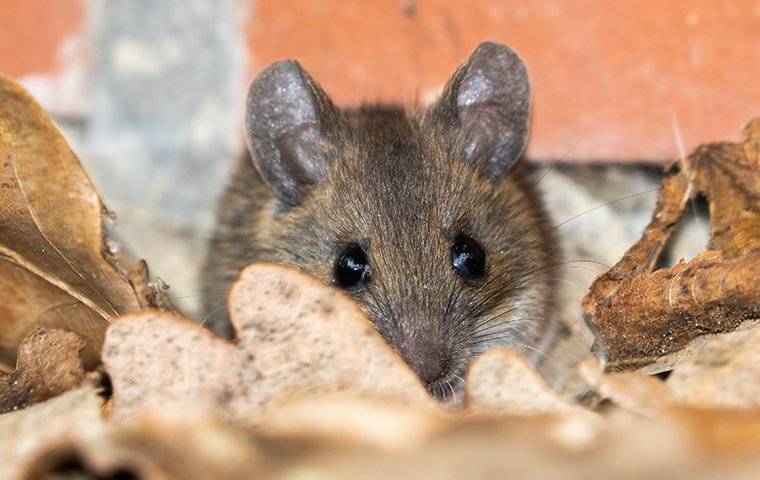 Rodent infestations are a likely scenario for Appomattox homes and businesses at any given point throughout the year, and when they happen, they can be highly dangerous and difficult to overcome. That's why at Go-Forth Pest Control, we offer rodent control as one of our many services. We bring more than six decades of experience to each property that we treat and with our dedication to safety, rodents are no match for our technicians.
Our protocol begins with a free inspection to determine the scope of the problem. From there, we treat it with glue boards, bait stations, and traps. Lastly, we install exclusion to seal off pesky entry points. For homeowners, we offer rodent care as part of all of our ongoing programs as well as a one-off service, and for businesses, we can include the implementation of exclusion as part of a customized treatment plan. Either way, we always guarantee the success of these services. For more information on maintaining a rodent-free property, call us today.
Commercial Pest Control In Appomattox
When it comes to keeping your Appomattox business safe, professional pest control from Go-Forth Pest Control is a great first step. We have been working with a wide variety of industries since our inception in 1959. Over the last 60 years, we've amassed a significant amount of experience that we put to use with the businesses like yours that we treat today. When you partner with us to protect your business, you will always benefit from our strong work ethic, professionalism, and dedication to your satisfaction.
Each customer that we serve receives a customized protection plan that is built around the findings of our inspections, your concerns, and the standards and guidelines of your industry. We monitor the results of our work very closely so that we can always ensure a pest-free working environment and make any necessary adaptations throughout the year. For more information on how our commercial pest control services can benefit your business, contact us today.