Quality Pest Control Solutions In Archdale, NC
Any Archdale home or business owner will tell you that we have more than our fair share of pest problems around here. Unfortunately, that means a higher chance of harmful diseases or property damage threatening your home, business, family, or customers.
When we started Go-Forth Pest Control three generations ago, we had the best interests of the customers in mind, and we've stuck to that promise ever since, putting together one of the most impressive track records of any pest control company in the Southeast:
60+ years of industry and area experience
Award-winning customer service
A+ Rating from the Better Business Bureau
4.8+ rating on Facebook and Google
A pest-free guarantee backed by a proven track record
Free inspections
If you want to see why our service technicians have won so many awards, then call us today to have one come out to your property for a free inspection.
Home Pest Control In Archdale, NC
If you own a home in Archdale, you have probably noticed a few different signs of pest activity, but you might not realize how much of the problem remains unseen. Roaches, for instance, are afraid of humans and light, so just seeing one or two of them around your house could be a sign of a much larger infestation.
Fortunately for you, our highly trained professionals will come out to your home for free to inspect your property and give you an idea of the best ways we can help you keep your home completely pest-free. With over 60 years of serving Archdale area homes, we can guarantee that we have everything we need to help you cross pest problems off your list for good. Call us today to schedule your free inspection.
How To Control Ants Outside Your Archdale Home or Business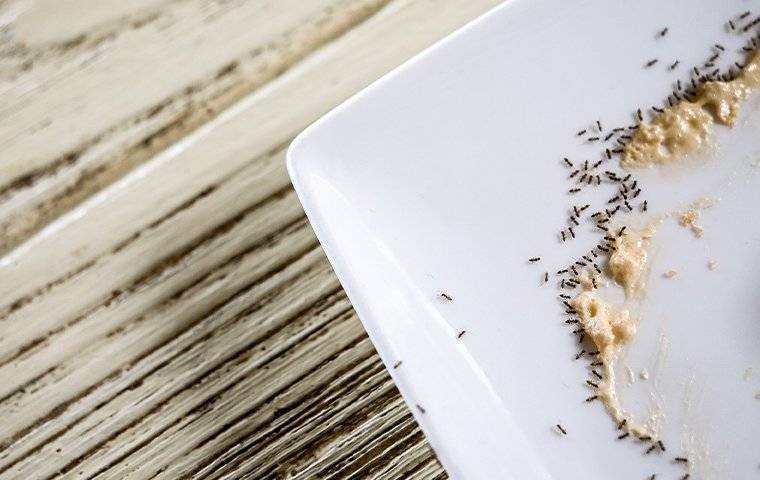 If you notice ant activity outside of your Archdale home or business, it's only a matter of time before the problem can impact the people on your property as well. Along with expensive property damage, ants can spread dangerous bacteria or present a health threat with stings and bites to anyone who encounters a colony. You might think that ants are unavoidable, but you might not realize that you are attracting them to your property without even knowing it. You could easily incur a robust ant infestation if you fail to do the following on your property:
Maintaining the lawn
Controlling moisture buildup
Cleaning regularly
Storing food and trash properly
Since ants are resourceful, numerous, and small, an outdoor infestation can quickly turn into an indoor problem and an increased health risk. That's why you don't want to waste your time and money on DIY pest control methods that only put your property at further risk.
Instead, enlist the help of the most highly decorated group of pest service technicians in the Archdale area. With the latest in innovative pest control methods, we have everything we need to provide an ant-free property, guaranteed. Call us today for a free inspection that can get to the root of the problem.
Archdale's Solution To Mosquito Infestation Problems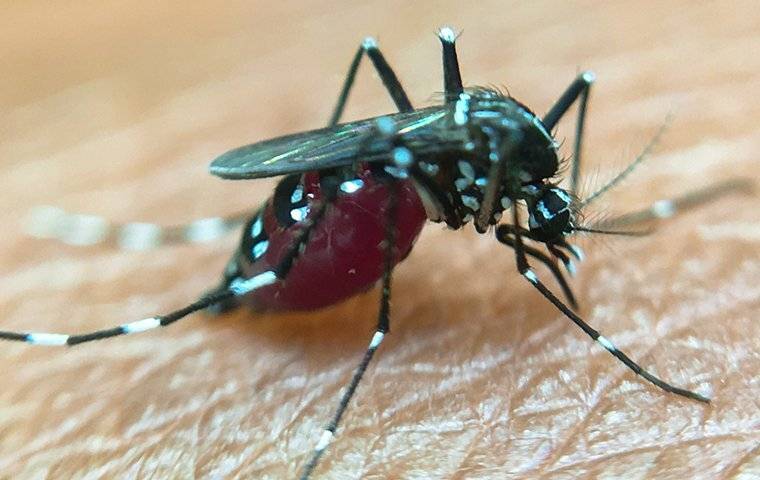 You might understand that mosquitoes are unwelcome guests on your Archdale property, but you might not realize the real dangers behind a serious mosquito infestation. Mosquitoes, in fact, are the most dangerous animals on the planet, capable of spreading serious diseases from bite victim to bite victim.
Plus, if you have any amount of standing water in your yard over a half-inch deep, you could easily find yourself surrounded by clouds of these biting pests. Once the larvae have hatched inside of the water, the breeding cycle may not be broken by simply pouring the water out. At this point, professional treatments are required to slow the rate of reproduction and eradicate mosquitoes.
Fortunately for you, high-quality, affordable, and environmentally friendly mosquito eradication and prevention solutions are available right down the road. Our experienced mosquito technicians will inspect your property for free and put together a plan to get rid of mosquito problems while preventing future issues as well. Call us today to schedule your free mosquito inspection.
Commercial Pest Control In Archdale, NC
As a business owner in Archdale, you probably understand how important your reputation in the community is. However, you might not realize how big of a threat pests are to this reputation, especially considering the influence of social media and customer reviews.
Instead of putting your trust in the inconsistent results of DIY pest control methods, why not put your trust in the most experienced pest control company in the area? Our highly trained pest professionals provide free inspections and a promise that you will always feel like our top priority. With monthly treatments, we can keep your Archdale area commercial facility pest-free, guaranteed. Call us today for your free inspection.