Pest Control In Arlington, Virginia
Located right across the Potomac River from Washington, D.C., Arlington has plenty to offer residents an urban lifestyle, proximity to major historical and national landmarks, and life enrichments such as restaurants, coffee shops, malls, and parks. Unfortunately, with the city's urban sprawl comes an increased pest presence, something Arlington County pest control is necessary to treat.
Our highly experienced pest control professionals at Go-Forth Pest Control can treat Arlington homes or businesses for pest problems. We strive to create long-term working relationships with clients and tailor our treatment plans to your property's needs, creating conditions for fast, effective pest control and protection.
Trust in us at Go-Forth Pest Control for all of your pest elimination and prevention needs – reach out today to request a free quote.
Residential Pest Control In Arlington
Your Arlington home should be your space to unwind and relax in a healthy, comforting environment. Encountering any pest problem in your home can make this problematic, which is why you should contact Go-Forth Pest Control at the first sign of a problem or as a preventative strategy for pest issues.
Our extermination specialists are skilled and experienced in diagnosing pest infestations from bed bugs and termites to ants, spiders, cockroaches, and rodents. We make sure to take your pest concerns into account and tailor residential pest control treatments so that they perfectly meet your property's needs.
With our help, your home can return to the safe, comfortable space you deserve, and you can be free of the daily stress of pest infestations. Contact us today for a free service quote.
Avoid Ant Infestations In Your Arlington Home This Summer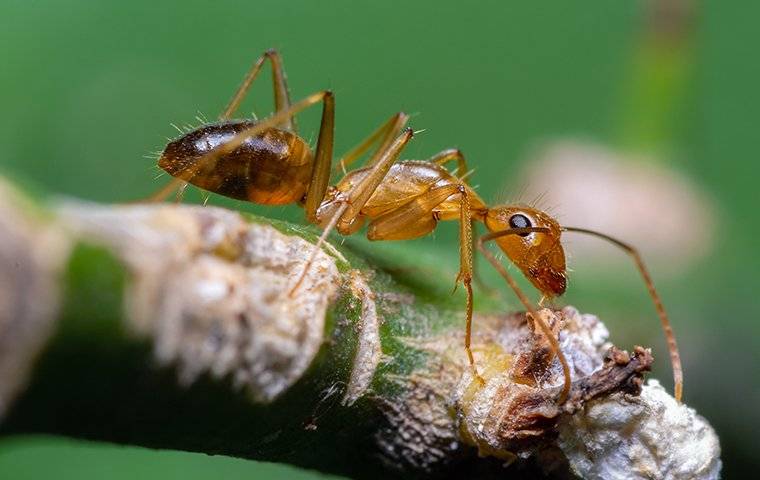 An ant infestation in your Arlington home or out in your yard is a sure-fire way to have your summer activities ruined – after all, there's nothing worse than seeing this pest running wild in your home or dealing with bites when outdoors.
To avoid ant infestations around your Arlington home this summer, you can follow these prevention tips:
Dispose of trash promptly in tightly sealed bags. Make sure to use trash cans with lids where possible.
Seal cracks around your home's windows, doors, and foundation to keep ants outside.
Clear your yard of debris, trim back foliage, and cut grass low to reduce ant hiding spots around your property.
Clean all food and drink spills immediately, refrain from leaving out dirty dishes, and store leftover food properly to prevent ant scavenging.
Finish wood that is damaged or exposed to prevent carpenter ants from tunneling inside it.
If you notice large numbers of ants around your property despite following these ant control tips, you should contact us at Go-Forth Pest Control for more advice and proper elimination assistance.
Problems Mosquitoes Bring To Arlington Properties During The Summer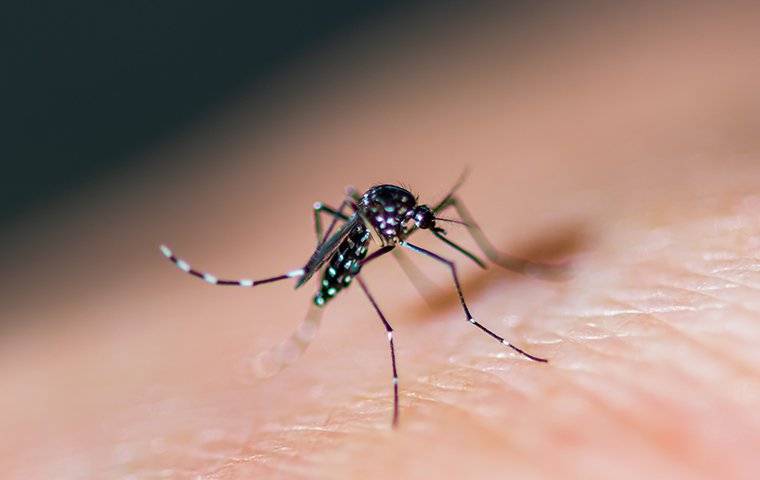 One of the most annoying problems on your Arlington property in the summer is stepping outdoors and immediately being bombarded with hungry, biting mosquitoes. And many individuals recognize that mosquitoes are a major nuisance; they can also bring other problems to your Arlington property.
Most notably, mosquitoes are carriers of several serious diseases like malaria, Zika, and West Nile viruses. A bite from an infected mosquito can transmit any of these illnesses and create severe health problems, so reducing mosquito populations around your property is important.
Additionally, mosquito bites may trigger allergic reactions. A large infestation of mosquitoes can create a life cycle that continues, keeping you battling this pest non-stop throughout the summer.
If you are struggling with mosquitoes on your Arlington property, don't wait to contact our mosquito control professionals at Go-Forth Pest Control for more advice and mosquito removal assistance.
Commercial Pest Control In Arlington
With the number of tourists and residents in the Arlington area ready to stop by your business, it is essential that you keep your commercial property safe from pests. Doing this will help you maintain your reputation in the community, and it will ensure that no health or property destruction issues arise as a result of pest infestations.
At Go-Forth Pest Control, we understand how important it is for your business to be kept pest-free and operate smoothly. That's why we specialize in effective, friendly pest control services customized to meet your commercial property's specific pest elimination needs. Let our commercial pest control professionals impress you with their skills and know-how while you sit back and benefit from the safety and peace of mind that comes with having your business protected from pests.
Reach out to us today for more information or request a free quote.