Reliable Pest Control In Banner Elk, NC
Banner Elk isn't just home to North Carolina's only alpine coaster; it's also a premier place to find homes. With natural beauty and a rich history, this place offers something inspirational for everyone who lives and works here. If you have a residential or commercial property in Banner Elk, you should be able to enjoy your experience in this amazing area to its fullest extent. That's why Go-Forth Pest Control is here to help preserve your quality of life with the best services available for pest control in Banner Elk.
Our trusted pest control technicians conduct top-notch services with a friendly demeanor, always providing you with the high-quality customer experience you deserve. With 60 years of combined experience, we're the company you want to cater to your unique property in Banner Elk.
Our family-oriented company is under third-generation ownership, so you know you can trust us for the long haul. We're here to develop a mutually beneficial relationship, protecting you, your loved ones, and your valuable investment from pests.
We go above and beyond to prioritize customer satisfaction over all else, earning your return business and referrals at every appointment. Become part of our loyal customer following in Banner Elk by giving us a call to schedule your first appointment today. We look forward to helping you thrive as our valued friend and neighbor in the community we care so much about!
Residential Pest Control In Banner Elk
When it comes to home pest control in Banner Elk, NC, you and your loved ones deserve the best services available. That's why we recommend working with our team of trusted technicians. We offer simple and consistent services to provide proven strategies you can count on. Rely on us for your home's pest control needs; you won't be disappointed with the results.
With industry-leading techniques, equipment, and products, our team gets the job done right every time. We effectively and efficiently restore the property you love by putting pests in their place. We're happy to help, so don't hesitate to call today.
Why Banner Elk Pet Owners Should Be Wary About Fleas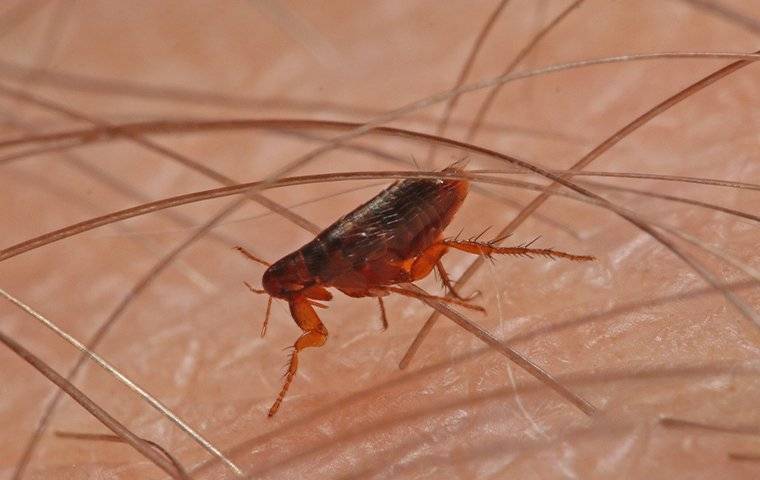 We all know that fleas are annoying, but they also present problems you may need to be aware of. Fleas can transmit a variety of concerning diseases through their bites, including:
Murine Typhus
Tungiasis
Tularemia
Bartonellosis
In addition to potentially spreading these diseases, fleas can cause anemia and tapeworms in pets. To avoid dealing with any of these health concerns, rely on our team of local technicians for the best services available for flea control in Banner Elk. Choose to depend on us for your flea control service, and worrying about the health concerns that fleas present will become a thing of the past.
Torn Up Paper And Fabrics In Banner Elk? Silverfish Could Be The Cause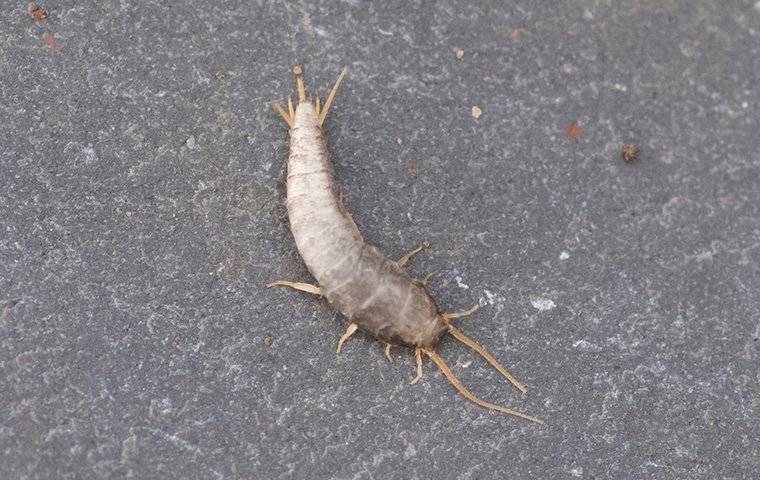 You may not have heard of silverfish yet, but you may have seen them running around your property. These tiny, metallic, fish-like insects move quickly and have the ability to climb at a rapid pace. If you've spotted anything that looks like these pests in humid areas of your home, you're probably dealing with silverfish on your property.
A strong indication that you're dealing with a silverfish infestation is seeing torn-up paper and fabrics. Your beloved library or winter closet could be at risk if these quick insects are on the premises. These items will be in peril if stored in humid areas since silverfish require environments with 70% humidity or higher to survive.
Silverfish love feeding on paper products, glue, fabrics, and starchy food items, but they don't actually need food to survive; they can live on the humidity in their surroundings alone. That said, they can feed on your belongings and retreat to their damp habitat shortly after. The best way to ensure your prized items stay safe is to rely on Go-Forth Pest Control for silverfish control in Banner Elk. Give us a call to schedule your appointment today!
Commercial Pest Control In Banner Elk
As far as commercial pest control in Banner Elk, NC, is concerned, local business owners have chosen to go forth with Go-Forth! We're proud to be the most trusted company in the area for commercial pest control services. We'll protect the brand voice you've worked so hard to build by providing your valued customers and employees with the pest-free environment they deserve.
Protect your investment by having us stop pest-related property damage before it occurs. We'll keep your property pest-free so you can focus on running your business. Stop pests from pestering you while you're trying to grow your company by depending on us to take them out. Our discreet services will alleviate your worries while elevating the condition of your commercial property.