Trusted Pest Control In Batesburg-Leesville
Batesburg-Leesville is a town located in the Lexington and Saluda counties community. The area is primarily populated by families who benefit from the area's excellent school system. Batesburg-Leesville is also filled with many locally owned restaurants and businesses, as well as some signature Southern charm. And if residents need anything more abundant, Columbia is just a short drive away.
At Go-Forth Pest Control, we have been providing trusted pest control in Batesburg-Leesville since 1959. Today, we honor our tradition of excellent service and look toward the future as we innovate new forms of safe pest control. Our company is dedicated to customer satisfaction, so we are guided by honesty and we guarantee our services. We offer a wide array of services for both homeowners and businesses so that you never have to worry about pests again. And when you call us, there is always someone to talk to. To receive your no-cost quote, please call us today.
Residential Pest Control In Batesburg-Leesville
Seeing pests around your home can be a little scary, but rather than try to deal with them on your own, Go-Forth Pest Control can help. Our pest control in Batesburg-Leesville is designed to provide you with lasting relief from pests. We bring more than 60 years of experience and family-safe EPA-approved products to every home that we service. Some of the ongoing plans that we provide include:
The Basic: Our starter plan is ideal for the homeowner who wants a proactive approach to pests like ants, spiders, and rodents. We focus these quarterly services on the exterior of your home, but we'll provide interior treatments as requested.
My Elite: If you're looking for a little more coverage, then this is the plan for you. We include bi-monthly visits with interior treatments as the standard. This plan also includes protection from stinging insects and priority booking.
My Elite Plus: Our most encompassing plan adds routine services for mosquitoes, fleas, ticks, and fire ants.
For more information on our Batesburg-Leesville residential pest control solutions, please call us today.

The Importance Of Quality Mosquito Control In Batesburg-Leesville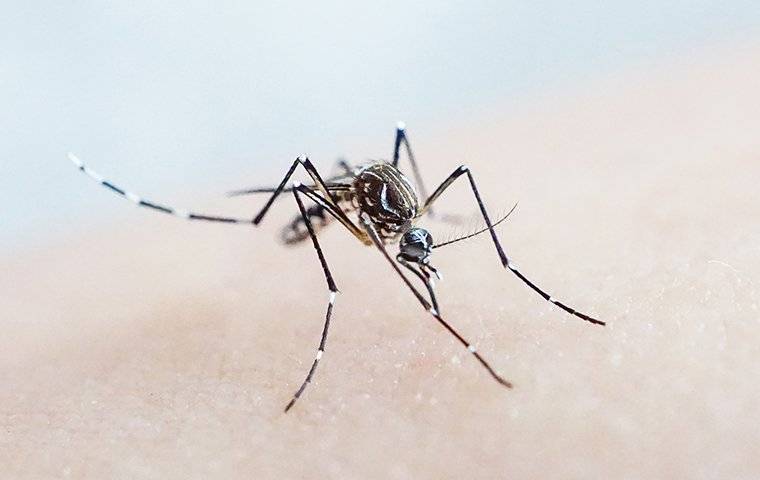 Mosquito control in Batesburg-Leesville is one of the most valuable services that locals can engage with. To start, mosquitoes are seasonal pests, which means that they will appear year after year. They are attracted to heat and humidity, which the area provides in droves. Professional services will address all of the areas of properties that mosquitoes find appealing during this time. Additionally, mosquitoes are attracted to people as well as many factors that can't be changed. Working with a professional will develop the barrier that residents need to keep mosquitoes away so that they can live their lives.
Mosquitoes actually have the potential to be very dangerous. Certain mosquitoes that have fed off of something infected can spread harmful pathogens to people and their pets. Some of the risks that they're associated with are heartworm in dogs and West Nile virus in people. Professional treatments will provide people with additional support against these issues. For more information on mosquito control in Batesburg-Leesville, call Go-Forth Pest Control today.
How Do Silverfish Get Into My Batesburg-Leesville, South Carolina Home?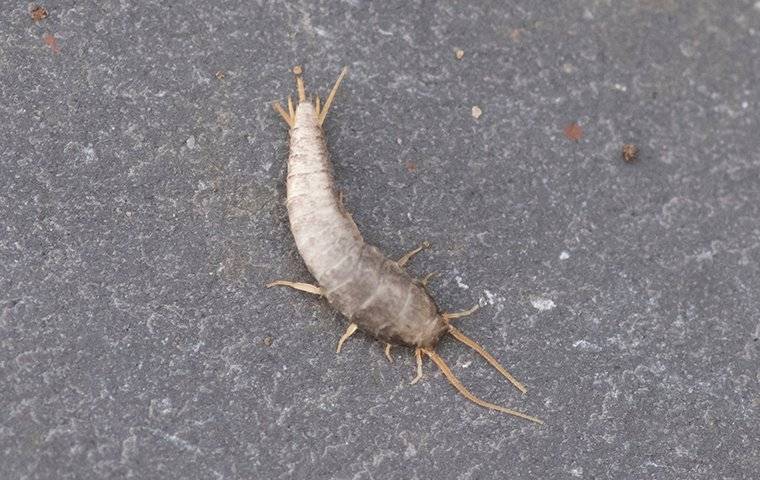 Have you ever gone to use your bathroom only to find peculiar-looking silver pests wiggling around your shower floor? If you have, then you've probably encountered silverfish. And if you're wondering how they got inside, there are a few ways that could have happened. Because these pests are usually seeking moisture, one of the most common ways that they invade homes is through drainage systems. They can also enter homes through very small cracks in your foundation if they are seeking food or water. It's also very easy for you to actually bring silverfish inside your home if you've been outdoors gardening or cleaning up your yard.
At Go-Forth Pest Control, we provide coverage for silverfish in all of our residential pest control programs because we know that they are common and difficult to avoid. We address them with either quarterly or bi-monthly services and EPA-approved products that are safe for your entire household. For more information on silverfish control, please call us today.
Commercial Pest Control In Batesburg-Leesville
At Go-Forth Pest Control, we provide pest control in Batesburg-Leesville that we customize to our customers' needs. Our company brings more than 60 years of experience and a track record for success to each property. We tailor our treatment protocols because we know that no two businesses are the same. This process also allows us to be nimble in our work and make adaptations where they are required. Our highly qualified technicians are equipped and ready to address a host of pest problems that range from termites and rodents to mosquitoes and cockroaches.
When you partner with us, you can expect exceptional customer support as well. We do everything we can to make our customers happy, which entails transparent communication, quick response and service times, and a pest-free guarantee. For more information on our commercial pest control services in Batesburg-Leesville, please call us today.