Quality Pest Control Solutions In Belmont, NC
While many home and business owners in the Belmont area may not realize how badly they need pest control, local pests will soon change their minds. With destructive pests like termites, carpenter ants, and rodents, and a variety of pests that are harmful to your health, Belmont offers no shortage of pest problems. In fact, you could have a pest problem in your home or business right now without even realizing it.
In the face of dangerous pest problems and expensive repairs, you don't want to waste your time and money on pest control that can't offer you a guarantee backed by decades of experience. Here are just a few reasons why Go-Forth Pest Control is the premier pest control choice for Belmont home and business owners:
Over 4.8 stars on Google and Facebook
A+ Ratings from the BBB
Highly experienced service technicians
Pest-free guarantees you can count on
Free inspections for all services
More than 60 years of industry and area experience
If you're still not convinced that our service technicians are the best in the area, then let us come inspect your property for free. Give us a call today to take your first step towards a pest-free home or business.
Home Pest Control In Belmont, NC
Whether you've lived in Belmont for decades or you're fairly new to the area, It's easy to see that living here means dealing with plenty of pest problems. In fact, there are so many pests that many of them can become a health threat or cause expensive damage to your property.
That's why trying to treat pest problems on your own with DIY home remedies will usually end up costing you more in the long run, in more ways than one. Why not put your trust in our experienced, award-winning technicians that can inspect your home for free? Give us a call today to take your first step towards a pest-free property, guaranteed.
How Can I Prevent Ant Infestations In My Belmont, North Carolina Home?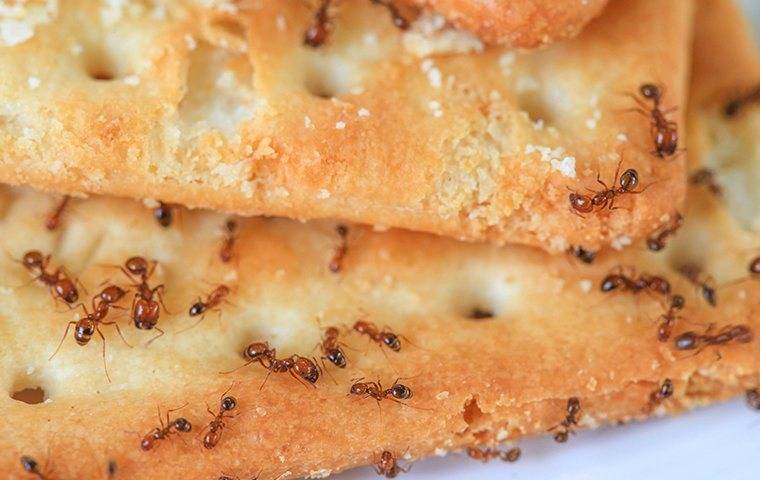 If you have any sort of ant activity in your Belmont home, it could be a much more robust and dangerous infestation than you can even imagine. As ants explore your home for loose crumbs and poorly stored food, they can spread dangerous bacteria that can lead to all sorts of harmful illnesses.
Since ants are small, numerous, and determined to find their way into almost any structure, they are very difficult to keep out on your own. The best thing you can do by yourself is to limit ant attraction to your home with the following methods:
Proper food and trash storage
Maintaining the lawn regularly
Consistent cleaning habits
Proper moisture control
While all of these methods can help limit your chances of incurring an ant infestation, there are no solutions outside of professional treatments that can guarantee an ant-free home. If you want to cross ant worries off your list, then you need the ant control that has been keeping Belmont area homes ant-free for over 60 years. Call us today for your free inspection.
What Belmont Homeowners Ought To Know About Termite Control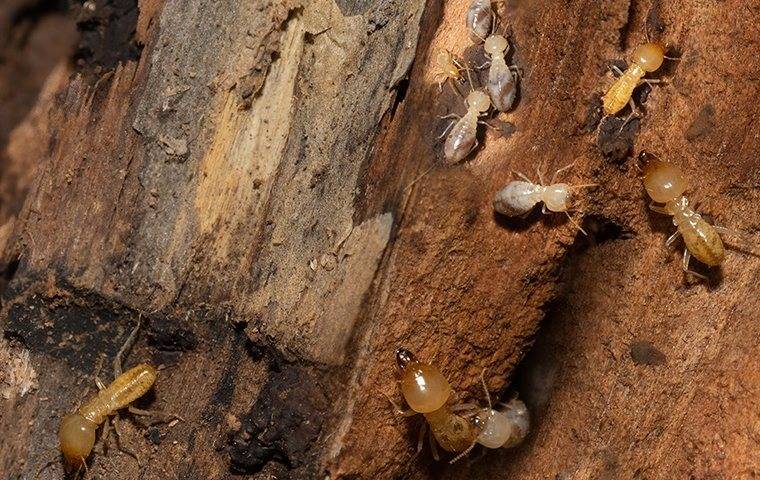 While termites might not be the fastest of nature's most destructive forces, they're certainly just as costly (and they're rarely covered by home owner's insurance). Termites will chew through the wooden portions of your home's foundation, causing expensive damage, over time. Unfortunately, it can be very difficult to see this damage for yourself. The signs of an active termite infestation may include:
Mud tubes on foundation walls
Shed wings of swarmer termites
Swarmer termites
Tightening around doors and windows
If you notice the signs, remember, there is very little you can do about a termite infestation on your own. Store-bought sprays and home remedies will usually only take care of a small portion of the infestation. To protect your home in a way that you can count on, you need the experienced assistance of a pest control professional.
At Go-Forth Pest Control, we offer the highest quality termite prevention and eradication plans in the Belmont area. Plus, our termite plans are backed by our proven guarantee that has been ensuring customer satisfaction for over 60 years. Give us a call to schedule your free termite inspection today.
Commercial Pest Control In Belmont, NC
When Belmont business owners fail to keep pests out of their commercial facilities, it risks more than just inventory, employees, and customers. Possibly more detrimental to the future of the business, pest infestations are a severe risk to a business's reputation in the community. That's why you need the most effective commercial pest control program in the Belmont area.
At Go-Forth Pest Control, we believe that every local business owner should have access to affordable, guaranteed pest control solutions. That's why our commercial pest control specialists will inspect your business for free and come up with a customizable game plan to keep your facility pest-free with monthly treatments. Plus, we also offer emergency pest control solutions to handle any issues that pop up unexpectedly and need to be dealt with promptly. Give us a call today for your free inspection.