Everything You Should Know About Stink Bug Control In Columbia
October 17, 2022
We are quickly approaching winter here in Columbia. What does this mean for your home? It means pest problems. Many insects will be looking for a place to hide from the cold. One pest that you might find indoors is the stink bug. But is professional stink bug pest control in Columbia the only way to deal with these bugs? Here is what you should know about how to stop these bugs from invading. If you are looking for professional stink bug control, reach out to our team at Go-Forth Pest Control. Let us offer you a simple solution to keep these bugs out this winter.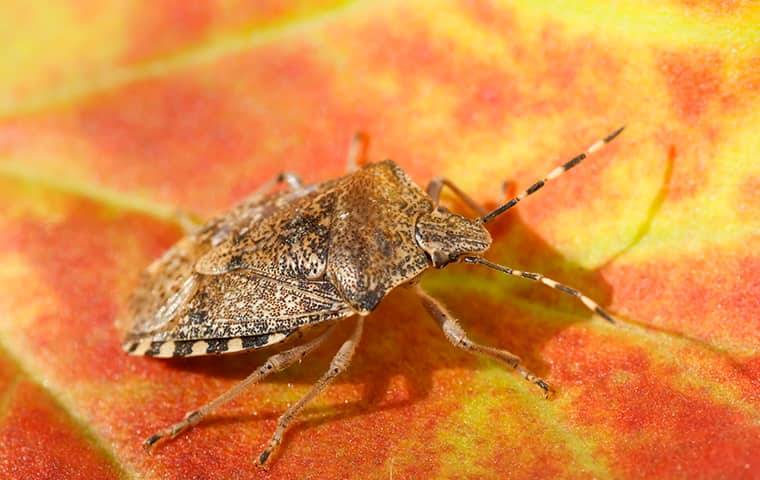 Why Are There So Many Stink Bugs Inside My Home?
Stink bugs like to stick together. The only problem with this is that when one stink bug invades a home, all of its friends follow. Fortunately, these pests do not breed indoors. They only come inside to stay warm during the colder months or avoid stormy weather. You are most likely to notice stink bugs gathering on your home's exterior during the fall as they try to soak up sun rays to stay warm. As temperatures get colder, they will then look for gaps, holes, and other openings in order to slide indoors. The best way to stop these pests is to make sure your home's exterior is well sealed.
Tips For Dealing With Stink Bug Infestations In Columbia
The best way to control stink bugs is with preventative measures. If you are not yet dealing with these pests indoors, here are five simple strategies to keep them out this fall and winter.
Thoroughly inspect your home's exterior for gaps, cracks, and other openings. Seal small entry points using a caulking gun and have more extensive damage repaired.
Check your home's windows and doors. Make sure they are sealed properly and in good working condition.
Repair damage to screens around your home and make sure all of your weatherstripping and doors sweeps are in good repair.
Turn off lights around your home at night or invest in insect-resistant bulbs.
Make sure your home is properly ventilated and address moisture issues where you can.
If you are looking for an easier and more effective option for stink bug control, consider hiring the professionals at Go-Forth Pest Control.
The Dangers Of Stink Bugs In Your Home
The only upside to stink bugs is that they are not dangerous insects. They do not spread any harmful diseases and cannot bite. These pests are mostly known for their annoying behaviors and the smell they produce when threatened or squished. Many people liken this smell to that of cilantro, burnt tires, or skunk. If you want a fast and effective option for controlling stink bugs, our team is here to help.
Full Pest Control Solutions For Columbia Homes
Fall pests are a big problem here in Columbia. They invade our living areas and make the winter months uncomfortable. To help you address problems before they occur, get the team at Go-Forth Pest Control involved. We offer comprehensive pest control for overwintering bugs like stink bugs. We will service your home and make sure it is well protected. If you are having trouble with an existing infestation of stink bugs, we have options for that as well.
Check out our residential pest control page, or give us a call to learn more about your options. Let us help you find a plan that best meets your need and stops a stink bug invasion before it occurs this fall.
Previous
Next