Stay Ahead Of Bed Bug Infestations In Greensboro, NC
April 10, 2022
If you have ever pulled your bedsheets down or woken up in the morning and noticed apple seeds littering your bed, it's not because you had a late-night snack. You likely have a bed bug infestation on your hands.
Having reliable and professional bed bug pest control in Greensboro is essential to controlling and exterminating a bed bug situation before it gets out of hand. Bed bugs are small and flat, resembling apple seeds, which allows them to hide in your bedding, mattresses, bed frames, carpets, furniture, and bedroom clutter when they are not active. Local pest control for bed bugs is your best bet to killing and controlling these pesky creatures.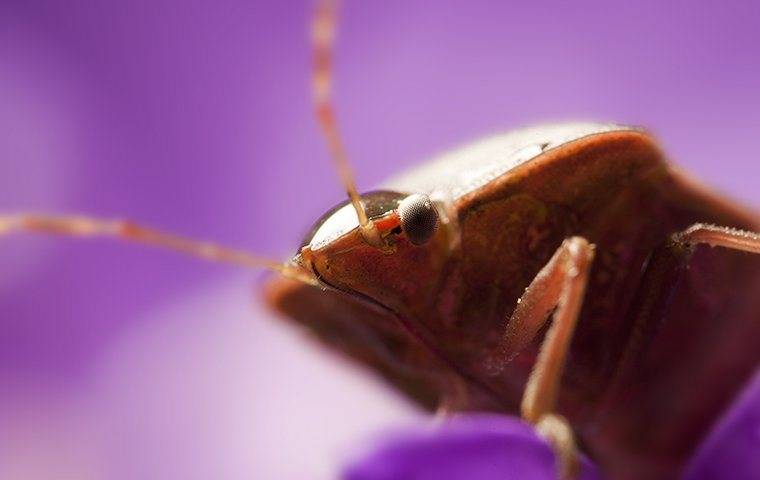 Early Warning Signs Of Bed Bugs
If you have recently taken a trip, the prospect of needing bed bug control is always a possibility. Did you know that one healthy pregnant female can lay up to 500 eggs? And since they tend to live in groups, where there is one, there are likely more.
Keep an eye out for the following early warning signs if you need pest control to kill bed bugs in your home:
Bite Marks: Bed bug bites will result in small red itchy bumps or welts in a line or zig-zag pattern. If you are allergic, you may experience blisters and hives on your arms, legs, hands, feet, face, and neck.
Blood Stains: If you notice rusty red stains on any fabric, that is a sign of a bed bug that was squashed before it finished digesting blood.
Fecal Matter: These dark, almost black spots can look like ink spots and indicate bed bugs have been feeding on you
Odor: Bed bugs emit an unpleasant musty, sweet, moldy smell from their sweat glands.
Exoskeletons: When bed bugs molt, they leave their near-translucent skins behind as evidence.
Eggs and Egg Casings: These are the size of a pinpoint. If you see them, bed bugs have either already hatched or are getting ready to hatch.
Any of the above signs indicate that your home may already have bed bugs. Finding the best bed bug pest control near you is easy - call the experts at Go-Forth Pest Control and let us put your mind at ease by taking care of the situation for you.
What A Bed Bug Infestation Is Like
You may think that if you only see a few of them, you can take pest control to kill bed bugs into your own hands. However, these pests often evade DIY treatments. They will go into hiding, giving you a sense of false security, only to emerge months later, usually in much larger numbers.
These pests don't discriminate between clean and dirty dwellings. The places most at-risk for an infestation and need bed bug control are crowded lodgings with a high occupant turnover. This can happen in hotels (even luxury ones), apartment complexes, homeless shelters, and dorms. Bed bugs are notorious hitchhikers and easily make their way from one location to another.
According to the Center for Disease Control (CDC), the best way to know how pest control can kill bed bugs is to set up local pest control for bed bugs and regularly inspect your home for signs of an infestation.
How To Stop Bed Bugs From Coming Back
After you hire the professionals at Go-Forth Pest Control, the best bed bug control near you, we will guide you through the process to ensure you understand how pest control can kill bed bugs in your home.
We first provide you with a prep sheet with all the information you need to get your home ready prior to treatment. Once this is complete, we will treat your house, room by room, using non-toxic chemicals that are safe for you, your kids, and your pets. This treatment eliminates bed bugs in all stages of life. We will schedule a follow-up visit for one week after the initial treatment to check for any signs of bed bugs and re-treat your space if necessary.
How Do I Get Rid Of Bed Bugs In My Greensboro Home Permanently?
Go-Forth Pest Control is the premier bed bug pest control in Greensboro. Our service includes a whole house treatment instead of the standard single room treatment. We also include a 30-day warranty that if you find even one bed bug in your house after the final treatment, we will re-treat your home at no additional charge.
If you choose to sign up for one of our pest control packages that include bed bugs, your 30-day warranty extends to the duration you keep your total pest control coverage.
Your house belongs to you, so don't let bed bugs move in and take over. We have been eliminating Greensboro's pests since 1959, so contact us today to get started on regaining control of your home and your yard.
Previous
Next