Pest Control In Boone, NC
You don't have to wait until an infestation rears its ugly head to sign up for pest control services. Property owners should always be prepared to fend off pests, apply exclusion techniques, and follow preventative care. Insects, rodents, and other creatures might unexpectedly appear in homes and businesses. For long-term solutions to eliminate pests, contacting Boone pest control for routine treatments is best.
Go-Forth Pest Control is ready to inspect your property for pests and apply appropriate treatments. Our technicians realize that every home and business is different. When pests invade, it may be better to set traps and bait, monitor the situation, or provide more than one type of product.
Pest activity might increase the risk of contact with pathogens, unwanted injuries, and other problems. An inspection may help pinpoint attractants on your property that make pests feel welcome. Don't wait to call the professionals for solutions to deter and expel pests at the first sign of problems.
Residential Pest Control In Boone
There's nothing like relaxing at home comfortably without a care in the world. However, when cockroaches, rodents, or other pests manage to invade your dwelling, life becomes uncomfortable. Pests may leave droppings on kitchen counters, bore holes in furniture, or hide inside electronic appliances. It's unpleasant finding live or dead insect bodies, seeing rodents scurrying about, or waking up because of strange noises in the night.
Go-Forth Pest Control provides home pest control services that fit your unique needs. At no specific time, a pest infestation may disrupt your life and lead to health ailments, frustration, or structural damage.
When pests build nests, they might chew up boxes and papers to use as construction material. Critters might find safe harbor in attics, crawl spaces, or under the eaves of your property.
Instead of struggling to capture pests and remove them with conventional products or baits, call the pros. The technicians at Go-Forth Pest Control apply professional-grade solutions to send pests on the run. Choose from our different service plans to treat pests at an affordable rate.
Reach out today to get started on our effective residential pest control services in Boone.
Causes And Factors For Termite Infestations In Boone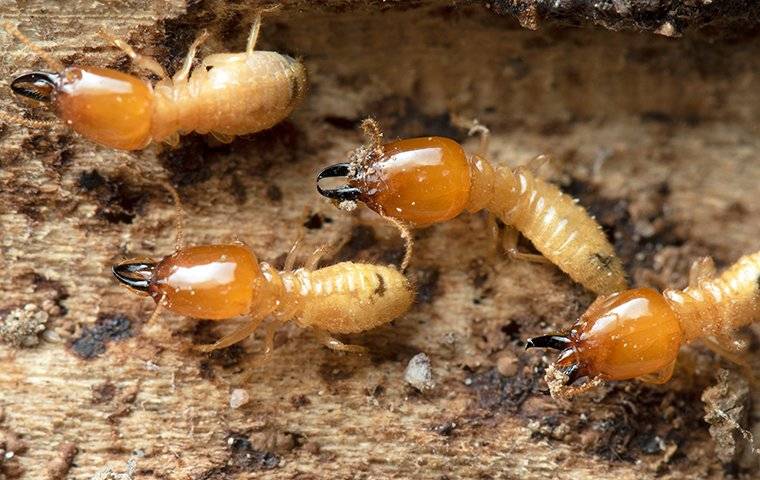 Termite season brings an increase in flying insect swarms hovering around homes and businesses. However, these bugs are active year-round, and properties may have multiple colonies. These insects silently eat away at wooden structural elements and furniture and can warp walls and flooring. It's vital to schedule an annual termite inspection to uncover where these pests are and determine what attractants brought them to your property.
Go-Forth Pest Control applies termite control solutions that flush out bugs and deter future visits for the long haul. Termites are a wood-hungry, destructive bunch that can do a lot of damage if they evade detection for months or years.
It's best to apply products around the perimeter of your property and directly to where termites live and feed. You may want to seek lawn care and pest control services, as long grass, shrubbery, and debris may help contribute to termites invading your property.
If there are attractive elements that make termites want to nestle inside your property, remove them. Seek a termite inspection from Go-Forth Pest Control to help pinpoint infestation factors and causes, such as:
Wood with fungi, rot, or moisture damage making your structure more susceptible to termite infestations.
The absence of a barrier between the perimeter of your structure and the adjacent soil and turf.
Neglecting to schedule a termite infestation if you recently moved into a home, plan on selling, or live in an older property.
Failing to treat structural elements inside your property and apply exclusion methods to deter termite activity.
Eliminate termite colonies, deter swarmers, and call Go-Forth Pest Control to schedule termite control services in Boone.
The Secret To Total Cockroach Control For Boone Homes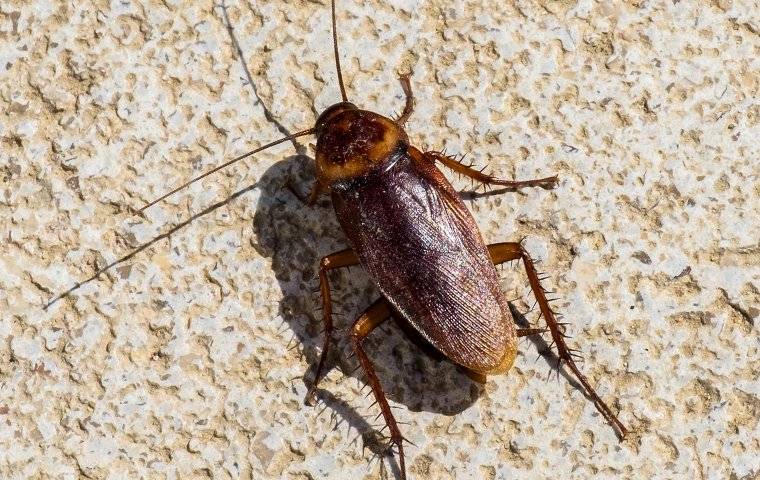 Cockroaches are a hardy bunch of insects. These insects love to feed on sweets, garbage, other insects, and proteins and are hard to eliminate. Regularly applying pest control products and exclusion techniques can make it harder for these insects. However, it's an ongoing battle to thwart infestations and cut off access to your home.
Go-Forth Pest Control realizes cockroaches can sneak through narrow crevices and gaps inside your house. These insects will enter searching for hiding spots, food, and places to breed.
When there's an infestation, homeowners may notice a sickeningly sweet yet pungent odor hovering throughout their property. The best way to eliminate cockroaches is to contact Go-Forth Pest Control for roach control services.
Reduce the likelihood of your home becoming a target for nasty, dirty cockroaches. Because these pests may trigger allergic reactions, spread pathogens, and leave droppings on everything they touch, they must go.
Contact Go-Forth Pest Control to keep roaches away from your home and protect your health from destructive pests.
Commercial Pest Control In Boone
Pests are one thing business owners never want inside their company. However, being prepared for potential encounters with ants, bed bugs, mice, and rats come with the territory. Critters will slip through narrow cracks, holes, and gaps to enter a building. It's critical to exclude pests to bar easy entry and have a professional company regularly treat your business to deter activity.
Go-Forth Pest Control knows how important it is to maintain a clean, pest-free workplace. It's a disappointment to customers and workers when there are chew holes in walls and furniture, strange stains on surfaces, and a foul odor wafts through the air.
Preventing insect and rodent invasions requires careful thinking, regular inspections, and applying exclusion methods. Remove attractants like standing water, clutter, food, and potential nesting materials. Make your property as uncomfortable as possible for pests, so they'll find somewhere else to build a nest and seek sustenance.
Contact Go-Forth Pest Control to defend your business from hungry, destructive pests with our quality commercial pest control services in Boone.