Pest Control In Buckingham, VA
Just south of the James River, Buckingham, VA, is full of rolling hills and picturesque wildlife. But while Buckingham's scenic location attracts plenty of people to settle down here, it also draws pests.
A pest infestation can pause your life, whether it's rodents, ants, or even termites, but it doesn't have to. Go-Forth Pest Control, a Buckingham County pest control company, is here to provide its residents with home pest control and commercial pest control services. They will also educate you on how dangerous termites can be and offer prevention tips for silverfish.
Residential Pest Control In Buckingham, VA
When a pest invades your home, they're not just an inconvenience. Dealing with pests can be damaging to your home, dangerous for your health, and all-around stressful experience for your family. At Go-Forth Pest Control, our residential services take the burden off your shoulders. When you work with us, you can expect:
A free, no-obligation quote lets you evaluate the best treatment plan for your home.
A thorough inspection of your home helps us determine the extent of your pest infestation.
An individualized treatment plan will work around your schedule and tackle various pests, including mice, ants, rats, centipedes, and more.
A schedule for follow-up services to ensure your pests don't come back.
A satisfaction guarantee that if your pests come back between our scheduled visits, we'll eliminate them again, at no charge!
Let the experts at Go-Forth Pest control protect your home and family with their residential services.
How Dangerous Is It To Have Termites In My Buckingham Home?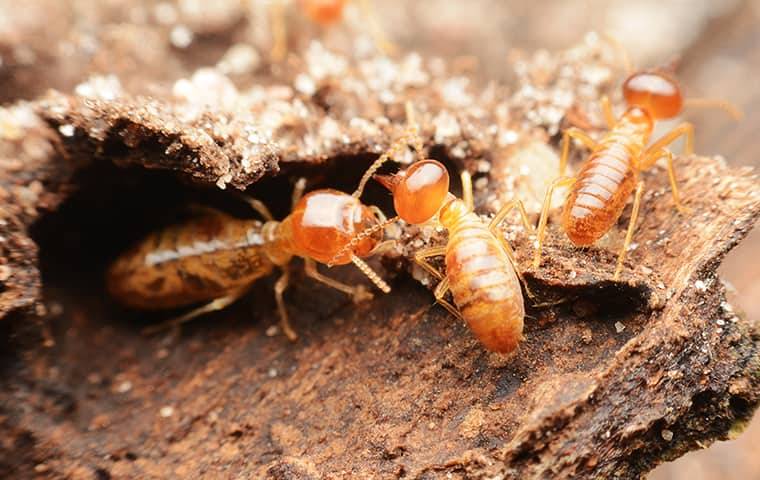 Are termites dangerous? Termites can be hazardous to your home. But while termites can cause much damage, this doesn't happen quickly. A large colony of termites, which could include millions, can eat up to a pound of wood per day. Often, termite damage isn't noticeable for at least three years, although it can sometimes take up to eight years for the damage to become visible.
The bigger the infestation, the sooner you'll notice the destruction of your home. If you've got a large colony of termites in your Buckingham home, they could destroy the wood on your property within eight years if the infestation goes untreated.
Can you handle active termites on your own? Unfortunately, the answer is usually no. Although some homeowners may try to use home remedies or DIY methods, these solutions are rarely effective at killing every termite in your home.
The most effective solution to get rid of termites in Buckingham homes is working with the pros at Go-Forth Pest Control. Regardless of how large (or small) your termite infestation may be or what kind of destruction these pests may have caused, our reliable, eco-friendly treatments can turn your home back into a termite-free zone.
If you think you're seeing signs of termites or would like to schedule an inspection, there's no reason to wait; call us today at Go-Forth Pest Control to learn more about how our termite control services work.
The Secret To Keeping Silverfish Out Of Your Buckingham Home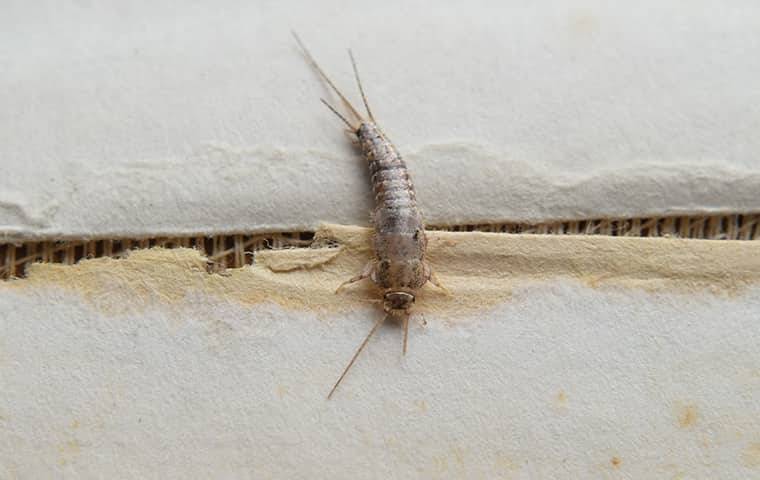 Because they're so challenging to get rid of, the best way to stop a silverfish infestation in its tracks is to prevent it before it happens; here's what homeowners can do to reduce the risk of a silverfish problem in Buckingham homes:
Seal up your food items: Silverfish won't think twice about eating cereal or sugary items if they're left out. Make sure you keep any food items, including rice, grains, and dry goods, in airtight containers or sealed packaging.
Regularly vacuum and dust your home: Food crumbs and debris on the floor can sustain silverfish, so make sure you dust and vacuum frequently.
Cover up cracks and gaps: Silverfish may use cracks and crevices around your foundation to get in. You can use caulk or other sealants to cover gaps and holes.
Keep clothing in dry areas: Store your clothing and other personal belongings in a dry environment or container.
Use a dehumidifier: Are you struggling with moisture or humidity issues in basements and garages? A dehumidifier can help fix the problem and help avoid attracting silverfish.
Get rid of excess clutter: Get rid of any excess clutter in your home. Silverfish like to feed on old magazines, newspapers, books, and personal belongings. Keep photos and other treasures properly organized and store them in dry rooms.
Clean up the perimeter of your home: Even if there's not a lot of excess clutter in your home, debris like leaf piles or rotting wood sitting near your foundation can also draw silverfish to your home, and eventually, they will find their way inside.
Deal with other moisture issues: Even with addressing moisture issues inside the house, it's vital to fix other drainage issues around your home or property, like obstructed gutters or plumbing problems.
However, the real key to getting rid of silverfish is working with the pros at Go-Forth Pest Control. We can eliminate existing silverfish infestations and prevent them from coming back.
Commercial Pest Control In Buckingham, VA
Our experience isn't just limited to Buckingham homes – we're just as equipped to deal with commercial properties too. While we specialize in treating pest infestations for office spaces and other properties, including:
Nursing homes
HOAs
Industrial complexes
We pride ourselves in providing commercial pest control services to businesses in Buckingham, VA.