Professional Pest Control In Camden, SC
Camden, SC, is a moderate distance from the larger community of Columbia and provides residents with a welcoming community, a slower pace of life, and plenty of access to outdoor recreational activities. Camden boasts top-rated schools and businesses, and many residents are happy raising families or retiring. However, pest invasions in Camden homes and businesses can often ruin the community's peace and leave residents wondering about the best Camden pest control solutions.
At Go-Forth Pest Control, we know how vital being pest-free is to Camden home and business owners. We make sure to use our years of experience defeating pests and providing stellar customer services to remove all active infestations from your property in as stress-free a way as possible. We will treat your pest problems and help you reclaim your property from trouble in no time.
Contact us at Go-Forth Pest Control today to get started or request a free service quote.
Residential Pest Control In Camden
There's nothing worse for the health and safety of your Camden home than pests running wild through the interior and exterior of your property. DIY pest control solutions are unlikely to help in cases like these, and you might find yourself overwhelmed by treatment options. Fortunately, our dedicated team at Go-Forth Pest Control will provide you with the residential pest control plans you need.
We make sure that any unwanted pest invader around your Camden resident is taken care of, whether those pests be ants, bed bugs, termites, mosquitoes, spiders, or other intruding pests. Our team of professionals has extensive experience treating homes for pest problems, and we waste no time getting to work and pest-proofing your property.
Request a free quote today to get started.
What's Attracting Mosquitoes To My Camden Home?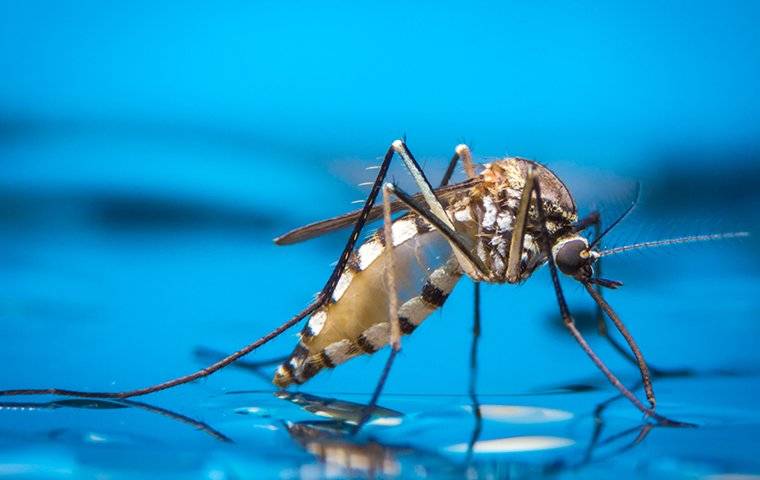 Like many other pest invaders around Camden, areas that provide easy access to food, water, shelter, and places to lay their eggs attract mosquitos. If your Camden home has many of these factors easily reachable, chances are that your property will pick up a mosquito infestation in no time.
You can implement steps to reduce your property's hospitality to mosquitoes by following these simple prevention steps:
Remove any areas of standing water around your property, as mosquitoes prefer to lay their eggs in these spaces.
Cut back long grasses and overgrown foliage in addition to removing debris or wood piles outdoors to reduce mosquito harborage areas on your property.
Treat all water features on your property, such as bird baths, with an animal-safe larvicide to stop mosquitoes from breeding in these locations.
Ensure your home has unbroken window and door screens and weatherstripping that keeps mosquitoes outside.
If you find mosquito prevention isn't targeting active populations of mosquitoes on your property, contact Go-Forth Pest Control immediately for effective mosquito control.
What Camden Homeowners Need To Know About Termite Control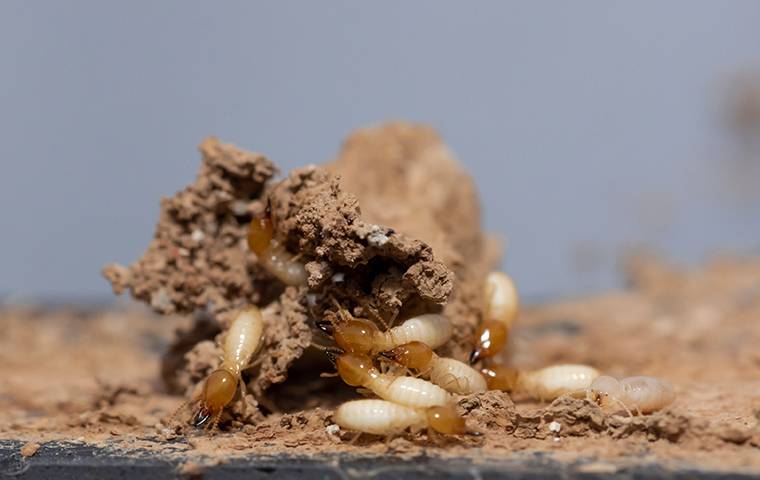 Termites in Camden are one of the trickiest pests to go up against, and area homeowners need to keep several things in mind regarding effective termite control. The most notable item about termite control is that professional tactics are often necessary; DIY termite treatments are typically less effective and waste more time and money than investing in a professional removal service.
Additionally, Camden homeowners should be sure not to ignore any termite issue they start to notice around their property. Termite issues need to be dealt with as soon as possible if you want to stop significant property damage from occurring. If you see signs of termites on your property, such as damaged or weak wood, mud tubes, and shed termite wings, you should immediately reach out to Go-Forth Pest Control. Our team of experts is ready to help you combat your termite problems and ensure your home is protected from the dangers of this pest, no matter what.
Commercial Pest Control In Camden
Our team at Go-Forth Pest Control has years of experience eliminating pests from Camden commercial properties. We utilize this knowledge to ensure that our pest control plans are effective and reliable. We specialize in the treatment of several different types of Camden businesses ranging from nursing homes and office or industrial complexes to HOA's and property management services.
We target our commercial pest control plans to meet your business's needs, and we make sure to take our time when figuring out the best pest control solutions for your property. When you trust us, you can rest assured that you will get quality pest control and effective, friendly customer service for a stress-free process.
Contact us today to request a free quote.