Quality Pest Control Solutions In Cayce, SC
Here in Cayce, SC, humidity is a part of life. This makes Cayce an ideal location in which pests can thrive. Furthermore, pests can get into homes and businesses, where they can spread disease and cause damage. To keep pests out of your Cayce property, you need reliable pest solutions from a company you can trust.
Here at Go-Forth Pest Control, we offer a variety of residential and commercial pest control plans so that you can select the option that best fits the needs of your property as well as your budget. To request a free quote, contact us now. Or, continue reading to learn a bit more about some of our most popular service offerings.
Home Pest Control In Cayce, SC
When it comes to residential pest control, you need a plan that eliminates current pests and prevents future infestations from occurring. Here at Go-Forth Pest Control, we offer three different ongoing residential service plans for every home and budget.
The Basic Plan covers 7+ pests and includes interior and exterior treatments, with 12 steps of preventative pest control and quarterly visits. The My Elite Plan adds 12+ pests to the coverage and coverage for outdoor living spaces such as patios, playgrounds, and decks, adding six additional steps to the treatment plan. This plan also includes same-day service. The most advanced plan, My Elite Plus, include yard coverage and covers all crawling pests, flying pest, stinging insects, ornamental pest, mosquitoes, ticks, and fleas with an additional eight steps of coverage.
We also offer pest-specific services for people who are dealing with a specific infestation. Best of all, all of our services are guaranteed. Therefore, if pests return after we've left, we will return to re-treat the property at no additional cost to you. Contact us today to request your free quote.
Why Professional Mosquito Control Is Worth It For Cayce Property Owners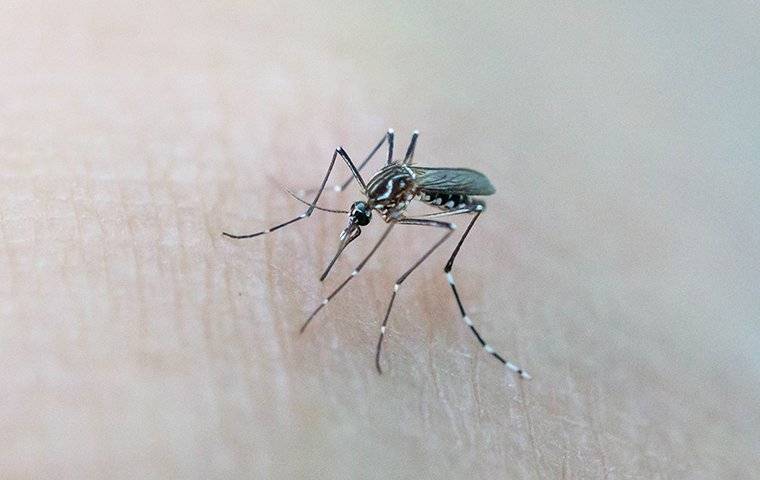 Mosquitoes are fly-like insects that feed on the blood of mammals. In doing so, they have been known to transmit many bloodborne illnesses, some of which can lead to serious health issues, including death in certain instances. Therefore, Cayce property owners need to turn to the pros when it comes to mosquito control for their properties. While DIY mosquito control might be relatively effective, most people don't have the proper training or equipment to deal with mosquitoes effectively. This can leave you further exposed to the threats posed by these annoying and dangerous pests.
If your property is overrun with mosquitoes, don't delay, contact the pest professionals here at Go-Forth Pest Control right away. Our mosquito control service is a guaranteed solution for mosquito populations on your property. Contact us today to get started with a mosquito control plan that works for you and your property.
Is There Anything I Can Do About These Silverfish In My Cayce Home?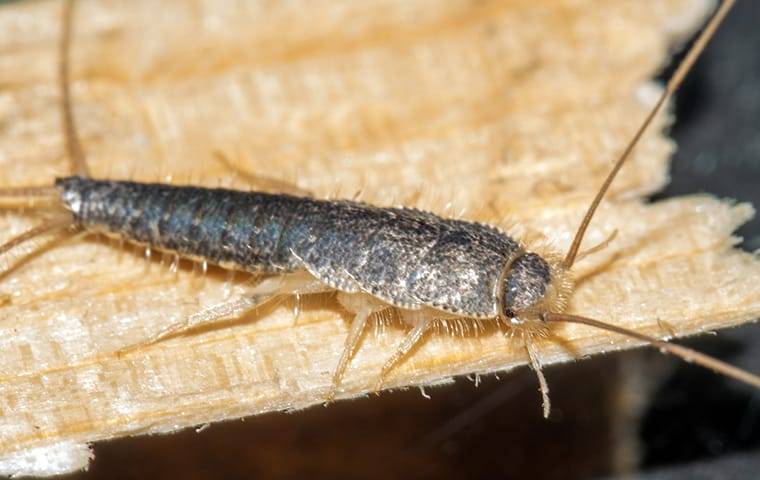 Silverfish, as their name might suggest, are scaly and silvery pests that are common in Cayce homes. Luckily, they are simply nuisance pests, not posing any direct threat to us or our property. Still, that doesn't mean you need to put up with them in your home. Silverfish are attracted to moisture. Therefore, the best method for keeping them out is by addressing moisture issues in the home.
Install dehumidifiers in poorly ventilated spaces.
Fix leaky pipes and fixtures.
Ensure all drains are working properly.
Keep storage spaces tidy and free of debris.
Store moisture-holding objects, such as stacks of paper, in plastic bins with tight lids.
Fill in cracks in the foundation.
For further advice and assistance, contact the professionals here at Go-Forth Pest Control. We offer pest control solutions that you can count on to keep your Cayce home pest-free.
Commercial Pest Control In Cayce, SC
Here at Go-Forth Pest Control, we know just how devastating an infestation in the workplace can be. After all, we're business owners, too, so we know how much hard work goes into operating an effective company. The last thing you need is an infestation getting in the way and keeping you from performing your job as effectively as possible.
With a commercial pest control plan from us, you receive a fully customized treatment plan to meet the specific needs of your business. We design our plans around information learned during a comprehensive evaluation of the property, during which we look for harborage zones, signs of life, entry points, and conducive conditions.
Treatments vary depending on your current pest situation but always include both interior and exterior services. These treatments don't simply eliminate current pests. We treat the root of the problem to help prevent pests from returning once we've gone. To this end, we also include ongoing service to ensure that all treatments are working properly and your property remains pest-free. Contact us today to receive a free quote for effective commercial pest control for your business.